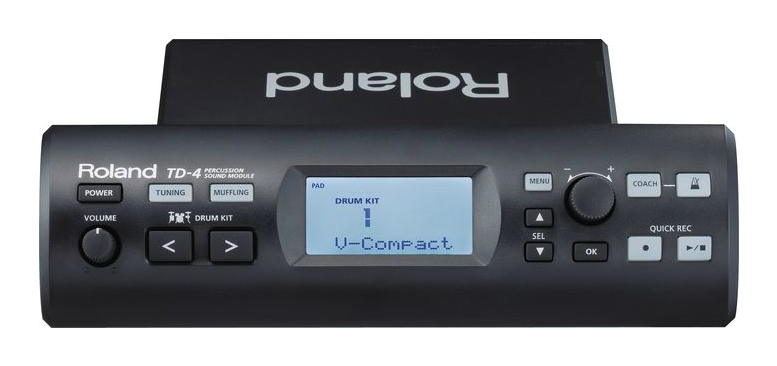 Sound modules are extremely useful tools for musicians, as they provide a library of sounds to experiment with when composing music. They can be used in conjunction with various instruments and recording equipment to add a new dimension to what can be achieved creatively. The technology found in sound modules has advanced greatly since they came to prominence in the music scene in the 1980s, and as a result it is important to know what to look for when making a purchase.
Different Types of Sound Modules
A sound module is a compact box of technology that is used to generate sounds. A musician can compose music filled with the sounds of pianos, violins, flutes, and much more using a single sound module. Each device varies in terms of what it offers, and in addition to standard modules there are specialist alternatives, such as percussion sound modules. These devices can generate a huge variety of different drum sounds, and are used by drummers both to develop their skills and to compose percussion tracks. Most sound modules, however, provide a variety of different types of sounds based on a range of musical instruments.
Sound Module Libraries
The size and quality of a sound module library is one of the most important factors to consider when making a purchase. They can vary greatly both in terms of the number and variety of the sounds available. For example, some sound modules accurately reproduce a range of acoustic instruments, as well as providing digital sound effects. Some can also generate retro-sounding synthesiser audio. It is generally the case that the greater the library, the more useful the sound module will be. However, this also tends to lead to greater expense. Potential buyers should only choose a sound module with the types of sounds that they need, as having thousands of sounds to choose from will often be unnecessary for many musicians.
Sound Module Polyphony
The polyphony of a sound module is a technical term to define the number of individual notes, or voices, that can be played simultaneously. It is extremely important for musicians to be able to compose in this way, and it is generally accepted that a sound module with a higher polyphony is usually the best choice. Sound modules with 128-voice polyphonies are very common, and some even offer the playing of 256 voices simultaneously.
Multitimbrality refers to the ability to play different timbres, or sounds, simultaneously. When a sound module is linked to a synthesiser, it can mean that, for example, a piano and a saxophone can be represented at the same time. Multitimbral sound modules have distinct musical parts that are controlled by separate Musical Instrumental Digital Interface (MIDI) channels, with 8-part sound modules being very common. However, many modern devices offer 16-part multitimbrality for greater flexibility when composing.
Sound Module User Interface Considerations
As useful as sound modules are, they need to be connected to an external controller in order to maximise their potential. Although some functionality is possible from the front panel in terms of controlling specific audio features, a controller is required to play sounds and compose music. This is usually a controller keyboard, although various electronic instruments and pedals can serve as controllers.
An alternative set-up involves connecting a sound module to a sequencer, which can either involve separate hardware, or a software package installed on a computer. A sequencer can be used to play sounds and to record and edit any audio output from a sound module. For many people, this is an extremely convenient way to produce music.
When buying a sound module, it is important to determine the precise operation of the device. Many modern sound modules can connect to a controller using USB, while others have MIDI connectivity. Some even have the advantage of offering both a USB and a MIDI port. In either case, MIDI data is transferred between the sound module and the controller, with USB offering a slightly faster transfer rate.
Sound modules are often a good choice for composers because they tend to be easier to operate than technologically advanced and feature-laden synthesisers. These instruments can be difficult to program because of the abundance of control knobs and buttons. While this functionality is undoubtedly powerful it can also be confusing. Sound modules generally have a much simpler user interface with fewer controls on the front panel, and many offer one-touch functionality. Connecting and using a controller should be a straightforward process. Also, a useful feature to look out for is a large back-lit LCD screen, as this will continually display important information.
Sound Module Connectivity
A MIDI port allows a sound module to be connected to, and controlled by, a range of different electronic instruments. Many sound modules have MIDI in, out, and THRU ports, as well as a USB port for external memory and computer integration. Many will also have various other audio input and output jacks, including a coaxial jack for digital audio output. The more connectors that a sound module has the greater its versatility will be in terms of creating, recording, and editing music.
When buying a sound module, it is important to ascertain which types of sound files it is compatible with. Many will play either WAV or AIFF files, and some will also play MP3 files. The more file types that a sound module is compatible with, the better, as this will make it a much more versatile tool in terms of music production.
Sound Module Storage Options
Every sound module has a limited amount of storage space for sounds, but some offer the option of upgrading the device by expanding the memory. This is a very attractive feature that can be extremely cost-effective in the long term. A sound module's Read Only Memory works in conjunction with its Random Access Memory to determine the overall processing power of the module. This will affect how many pre-loaded sounds are available with the device and how they can be used.
A general rule when buying a sound module is that it is best to have the largest amount of ROM and RAM possible. Another desirable feature is an option to record sounds and compositions onto an external memory source, such as a USB flash memory drive or a computer hard drive. Finally, some sound modules can be upgraded with additional sound boards. Not all sound modules provide this option, but the ones that do allow the quantity of sounds available for composing to be increased substantially.
Mounting a Sound Module
The main advantage of sound modules over synthesisers is that they take up much less room in a home or recording studio. In terms of creating music, a good sound module is the equivalent of having several large synthesisers working together. Desktop sound modules are available which sit very neatly on a desk. However, most sound modules come with attachments to be rack mounted. This allows them to be part of a set-up where they can be easily connected to instruments, or alternatively they can be conveniently incorporated into a workstation. Sound modules are generally very compact, but the dimensions should always be a consideration when making a purchase.
Sound Module Efficacy
Due to the fact that sound modules are typically controlled using an external device, the most important check to make when purchasing is the condition of the connectors. It is also important to check that all of the buttons on the front panel serve their intended function, and if an LCD display is present it should be adequately lit.
Buying Sound Modules on eBay
There are many sound modules available to view and buy on eBay, and it is very simple to find them. From the homepage clicking on the Musical Instruments category will bring up a list of sub-categories. Clicking on Pro Audio Equipment will then bring up a pages of results for this category, but by clicking on Synthesisers & Sound Modules in the menu to the left of the page the search can be narrowed down further. Finally, within the Type menu to the left of the page the option for sound modules should be selected. The entire range of sound modules available for sale on eBay will then be displayed.
Conclusion
Sound modules can be an extremely useful tool in the composition of new music. They can help musicians to formulate just the right sound, and are especially useful for solo musicians who want to include the sounds of additional instruments in their compositions. More than this, sound modules can be a lot of fun to experiment with, which is why they are also very popular amongst musical hobbyists. The range found on eBay allows many different buyers to find the perfect sound module based on their own needs.