Real and Fake Side By Side Photos [continued from part 1]

The inside zipper of the fake had a gold CC medallion whereas the real one had leather in the zip. Seemed to me to be a bit cheap with respect to the real one, but one thing was noticeable when comparing them side by side was the build quality and attention to detail was much, much better on the real one (as one would hope it would be). Real on the left - fake on the right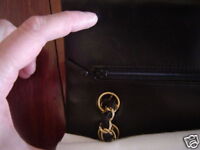 One the inner flap is opened the logo on the real bag was raised, better stitching, and consistent width. The fake had flatter stitching and the width of the letters was not consistent. In both photos below, real is on the left and the fake on the right (the white at the bottom is the tissue paper still protecting the real one):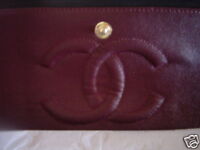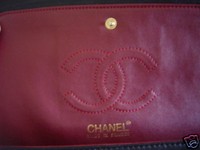 The colour of the red inner leather on the real bag was deeper:
The back of the bag showed differences with stitching along the top of the pocket on the real bag that was not on the fake. Again - real on left and fake on the right: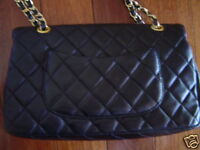 The Chanel authenticity cards were slightly different, but if I didn't know the fake number on the fake card I wouldn't have been able to tell the difference. The number of my original bag has been removed so that it cannot be used in other fakes.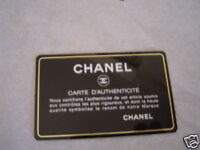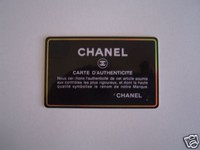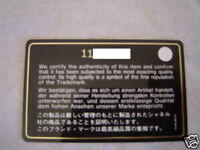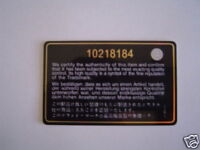 Both holograms inside the bag matched their respective cards; and both looked real (which is scary to what lengths the fraudsters will go). Notice that the number of the fake is one of the ones I have listed in Part 1. If you see this number then you know, without a shadow of a doubt,
that it must be fake.
Always ask the vendor for the number. If they don't provide it then don't bid.
Finally - I've noticed that there are Chanel bag auctions alongside this article. It does
NOT
mean they are legitimate. It just means ebay has automatically linked some auctions to this guide. Please - still exercise caution.