Getting Ready For Those Spring / Summer Special Occasions
Now that Christmas is over its time to start looking forward to those special Spring / Summer occasions.
Here at penybont stores we have some lovely dresses, shoes, bags and all those other little bits that make your outfit extra special.
Some of the dresses I have in the store are one off`s they are just gorgeous. We have shoes that sparkle glisten at bargain prices so a lovely outfit doesn't have to break the back or cost you a fortune on your credit card.
Why not take a look???????
We have a lot of Jewels in stock for all occasions. Some of the most delightful diamante jewels.
Also coming up in our spring collection will be a few knitted surprises ideal for taking a young baby to a spring / summer wedding. Some of the most delightful booties tainted with little ribbons to add a beautiful effect. We are also creating some colourful delightful cardigans to add such a lovely effect to any outfit all unique. A
Also underway in the next few weeks are granny square hand mad poncho`s bright and colourful ideal for those cold spring days and summer nights children will love these again unique no one will be the same.
Spring is just around the corner now so please don't let this winter blues get to you. I also have a wonderful collection of photographs which I intend to sell at some point.
I am also in the middle of writing many stories some of which have already been published.
My mission these days is to create something special which I have created with my shop and craft work.
Please enjoy any questions please don't hesitate to ask Thanks Lesley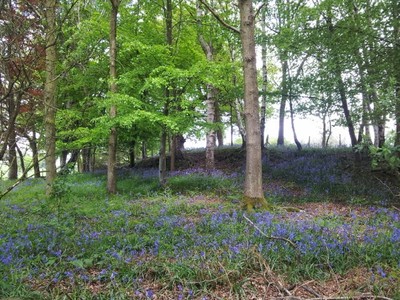 Bluebells in Spring
Do not let the winter blues get to you.
Enjoy my photographs of many occasions. @ clutter-chaos
or lesleys coffee stop
you can fine the blog spot line on
Facebook page Penybont Stores
by for now Lesley Xx