Homeowners can bring as much inconspicuous lighting into their homes as they want with recessed light fixtures. Rather than protruding from walls or ceilings, these lights recess into the drywall, and only the trim and bulb are visible. They are very subtle, and, as a result, owners can install more lights without making the space look too 'busy'. The majority of recessed lights come with circular trim pieces, but contemporary and unique square trim pieces are available as well and are effective accent pieces in a room.
Remodel or New Construction Recessed Lights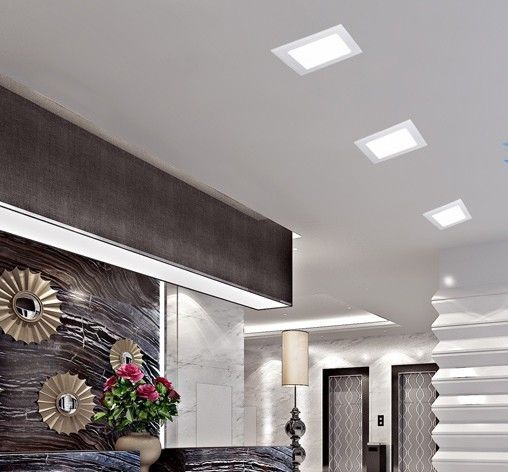 One of the things to pay attention to when purchasing square recessed lights and other types is whether the lights are for new construction or remodel projects. Different types of lights are available to accommodate both scenarios. For a home or room under construction, it is easy to access the ceiling area. Because of this, new construction lights install between joist beams and are bulkier. Remodel recessed lights, on the other hand, are smaller and come with clips. The owner simply cuts a circle in the ceiling, connects the wires, and then pushes the fixture through. Clips engage to prevent the fixture from falling back out.
Line Voltage or Low Voltage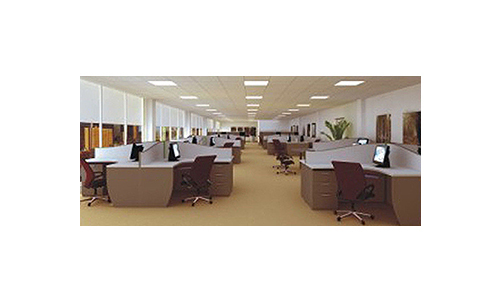 Recessed lighting comes in line voltage and low voltage. Line voltage lights are the easiest to install because they work directly with the home's power source. They require no transformers or modifications, and they are ideal for use with high watt bulbs. Low-voltage systems require transformers to convert a home's 120-volt current into 12 volts. Low-voltage lights are energy efficient and best for use with low-wattage bulbs such as LEDs. If the plan is to put these lights on a dimmer, owners should look for dimmers that are compatible with low-voltage lighting.
IC or Non-IC Rated Recessed Lights
When choosing the location for light fixtures, it is important to determine the proximity of the fixtures to the home's insulation. If the lights could come in contact with insulation, then shoppers need IC-rated lights to avoid creating a fire hazard. If the insulation is at least 8 cm from the fixture, then non-IC rated recessed lights are acceptable. Read the product description because some lights are both IC and non-IC rated, depending on the bulb used. For example, a non-IC rated fixture is acceptable around insulation if it has an LED bulb that produces less heat.