Planning on getting a brand new console this Christmas or getting one for your loved ones? Use this guide to get some starter games which should get you instantly hooked to your purchase.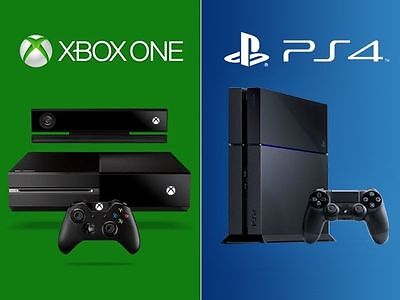 Top starter games
1. Assassins creed 4 : Black flag - unleash your inner pirate!
2. Middle earth : Shadow of Mordor - Take your lord of the rings passion to the next level!
3. Grand Theft Auto 5 - Biggest, baddest, craziest GTA game out there!
4. Call of Duty : Advanced warfare - Use future weapons, today!
5. Destiny - One of the most polished (and expensive!) game of all time. Consider this a gift that keeps on giving!
Exclusives:
PS4: Last of us Remastered edition - One of the best games on the PS3 now available in its next gen skin.
XBOX One: Titanfall - Move over Halo, we have a new space marine - YOU!
What to look forward to?
Batman Arkham knight, The Witcher 3, Tom Clancy's the division, The Crew, Evolve. PS4 Exclusives: Ratchet & Clank, Uncharted 4, Gran Turismo 7, Metal gear solid 5. XBOX Exclusives: Halo 5, Fable legends, Rise of the tomb raider.
Who is this guide for?
This guide is for both new gamers and seasoned gamers. It is also helpful to people who are buying the consoles for their friends/relatives and want a hand in picking games. Disclaimer - This guide was written in December, 2015 so will not stand the test of time!
DISCLOSURE: I wrote this guide as a part of a promotion from Ebay.