A sterling silver cigarette case, or a cigarette box, gives you an elegant way to store up to 20 king-sized cigarettes. While a number of supposed silver cigarette cases use polished aluminium in their making or sell as silver-plated or chrome-plated variants, you can find cigarette cases made using genuine sterling silver. These can vary in style from art deco, to vintage, to antique, and have long since found favour with smokers.
Identifying Sterling Silver Cigarette Cases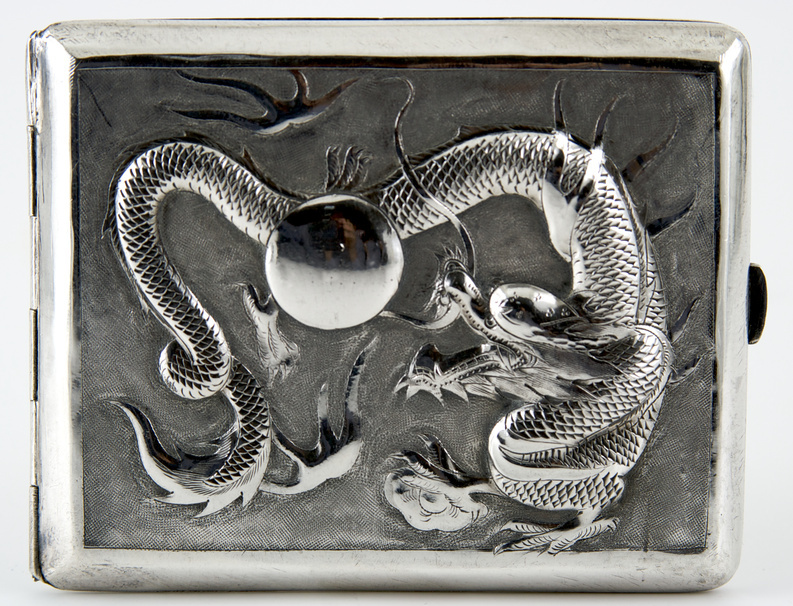 Sterling silver is 92.5 per cent pure or contains 925 parts silver to 75 of another metal. Commonly added, copper makes the resultant alloy considerably harder but increases the material's tendency to tarnish, so do not be surprised if your silver cigarette case starts to darken with time. To identify sterling silver cigarette cases, look for a mark that looks like a brand or a stamp and reads "925" or "92.5". As for any strange markings, seek professional assistance if you want to find out the meaning.
Art Deco Silver Cigarette Cases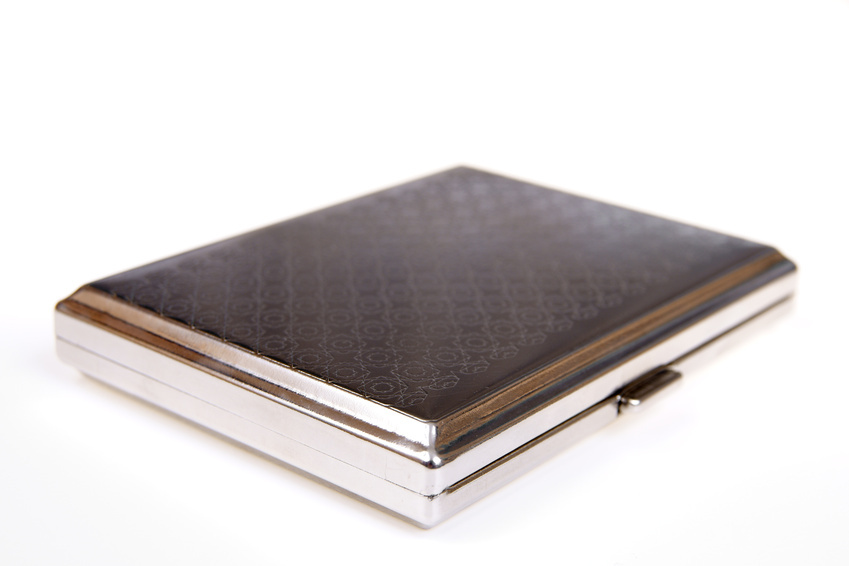 Art Deco silver cigarette cases from the 1920s, 30s, and 40s bring to the fore some traditional motifs and bold geometric shapes linked with the Machine Age. Some of these include Egyptian zigzags, chevrons, sunbursts, and lightning bolts. While you can easily find simple engine turned finishes without engravings, those with intricate engravings along the borders or on the entire surface are not hard to find either. Some silver cigarette boxes from this period come with colourful hand-painted porcelain plaques.
Vintage Sterling Silver Cigarette Cases
Cigarette cases that date between 20 and 100 years old classify as vintage. You can find fully hallmarked vintage silver cases, ones that are hand-hammered, and ones that come with engravings ranging from simple geometric patterns to complex designs.While many vintage cigarette cases are handcrafted, some use machines in their making. Handcrafted cigarette cases are typically more expensive.
Antique Silver Cigarette Cases
Antique silver cigarette cases date back to more than 100 years. To differentiate between a genuine and replica, you might need to turn to a professional because some imitations are rather exact. Antique cigarette cases may be plain or come with engravings, painted enamel, or intricate filigree. Imagery relating to flowers, animals, women, and geometric shapes is common in antique cigarette cases. Some antique silver cigarette cases offer separate compartments for keeping snuff, and these are perfect for smokers who also inhale smokeless tobacco.