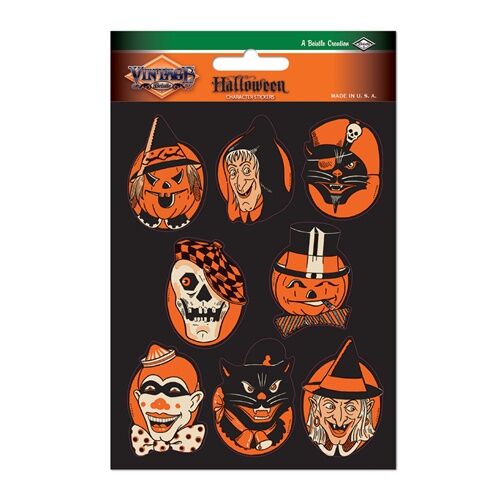 Whether it is the bright colours, the striking designs, or simply their imaginative designs, most young children find stickers magical and have a strong attraction to them. Given that stickers are a relatively inexpensive way of amusing children, most parents find stickers to be a convenient and inexpensive form of entertainment. However, simply buying stickers at random is not the best way to proceed. To gain the maximum entertainment value from stickers, while at the same time broadening a child's interests and stimulating a child's imagination, it is important for parents to understand the range of stickers available, and to help a child choose wisely.
Parents and teachers often use stickers to reward children for completing tasks in the home and at school. The child brandishing a sticker is set apart from his peers. A sticker signifies that the child has achieved something. Stickers not only motivate, they can educate. When selecting stickers, the buyer needs to consider the intended recipient's interests and choose stickers that are age-appropriate.
The traditional source of stickers for children has been high street stationers and art shops. However, the range is often miniscule compared to the full range available. Prices are also comparatively high. The advent of the Internet has changed this, with online sticker sellers offering a plethora of stickers on eBay. There is every imaginable size, shape and design, and and at far better prices than traditional shops.
Types of Stickers for Children
Once upon a time stickers were always small and were used to brighten up school exercise books or pencil cases. Stickers today are used to adorn everything from the lids of laptops to the walls, doors, and wardrobes in children's rooms.
The key to choosing children's stickers is to know the interests of the child. This means being aware of the sort of sticker that is relevant for a particular age group. Buying stickers also requires a little forethought about how the child is likely to use the stickers. If stickers are simply a fun way to amuse children on a rainy afternoon, then all that the buyer need consider is where to find a good selection of brightly-coloured stickers with interesting themes. If, however, the stickers are to be used for educational purposes, then it may be necessary to spend more time thinking about the ideal subject matter.
Stickers have come a long way since the days of gold stars on foreheads. While stickers of various shapes remain the most popular stickers for children, these small stickers have been joined by a whole universe of different designs and formats. These much loved stickers that have captivated children for generations, are still routinely plastered over exercise books and any surface that stickers can adhere to. These stickers depict subject matters as diverse as flowers and animals to art deco and Egyptian hieroglyphs, cartoon and TV characters, football, netball, and most things in between. There are themed stickers, zany stickers, gem stickers, motivational stickers, animal stickers, and the list list goes on and on.
Reward Stickers
The idea of using attractive stickers to reward a child in school is as old as the gold star, but these days the concept has been updated and expanded upon. The range of incentive-based stickers available now includes neon-coloured smiling stickers, animal-themed praise stickers, rewards stickers with outer space and sports themes, to name a few. This chart shows some of the advantages of using reward stickers.
| | | |
| --- | --- | --- |
| Motivational Benefits | Sets the child apart for having achieved something worthy of comment | Encourages the child to try for a further reward in future |
| Exemplary Benefits | Awarding stickers encourages healthy competition and emulation | Spurs the other children to follow the rewarded child's example |
Reward stickers both reward the child bestowed with the sticker, and can act as a spur to encourage other children in the class. Being of small intrinsic value, the value is not materialistic, with their appeal coming largely from the teacher's approval, and motivating in that the sticker sets the child apart in the eyes of her peers. The reward sticker is an effective and inexpensive way to motivate young children.
Scratch and Sniff Stickers
These have been around for years, too, but nowadays they are more diverse and more imaginative in terms of design when compared to the stickers that once hid under bubblegum and chocolate wrappers. There are banana-scented, monkey-themed scratch and sniff stickers, tutti-frutti flavoured scratch and sniff stickers, popcorn-flavoured scratch and sniff stickers, leather-scented sports themed scratch and sniff stickers, and liquorice-flavoured scratch and sniff stickers. These stickers delight the young and the young at heart because the stickers stimulate not just one sense, but the sense of smell and the sense of touch, too.
Sparkle Stickers
These are guaranteed to attract a child's attention, by virtue of their shiny metal foil surface that catches the light, causing the sticker to sparkle. These stickers come in a plethora of different themes, covering occasions like Halloween. These stickers often make good badges as they sparkle when the wearer moves.
Foam-Backed Stickers
These stickers make good badges, too, and depict football teams or players, cartoon characters, and animals.
Sticker Books
Stickers do not just have to be stuck onto objects. A popular means of collecting and storing stickers is by sticking the stickers in sticker books. These may be pre-prepared, designated sticker books, where the stickers are stuck in specific locations in the book, and used to illustrate a story. Or, the child can illustrate their own story using stickers, and use whatever stickers are on hand to illustrate their creations. Many sticker books also double as coloring books, too. This combination sticker book gives the child the chance to combine their own coloured pictures with the stickers they have stuck into the book.
Many of these sticker books are for preschool-aged children. Sometimes, the sticker books come as part of sets that include coloured pencils or crayons, and a selection of small toys. Some even come as parts of larger sets that include cases. One cannot go wrong buying a well-chosen sticker book for a young child.
Pre-Prepared Sticker Books
Pre-prepared sticker books can cover many themes, some, such as those telling well-known and popular fairy tales, while other pre-prepared sticker books can use the sticker concept to educate, with stickers in the shapes of letters of the alphabet and numerals. There are educational sticker books covering historical topics, flags of the world, how to get dressed, and even mathematics.
A favourite example of the fairy tale sort of sticker book is one showing princesses and other perennial fairy tale characters, or those which relate to underwater themes such as fish and mermaids. Another popular pre-prepared sticker book theme is wildlife, in which the child places wildlife stickers into the book, and a third is farm animals, where the book helps teach about the animals commonly found on a farm.
When choosing a sticker book for a child, one should not base it on gender stereotypes. A little girl may not favour a sticker book that features Disney princesses. She might prefer one about dinosaurs. If the buyer does not know the child very well, the buyer should stick to gender-neutral themes such as wild animals.
How to Search for Stickers on eBay
It is not hard to find stickers on eBay. You simply enter 'children's stickers' into the search bar on the eBay home page and press 'enter.' This brings up several pages full of hundreds of current listings for the sort of brightly-coloured stickers that children love. You can then browse the listings, or you can choose to specify in more detail what you are looking for. If you are looking for scratch and sniff stickers, for example, simply enter a more specific search query. The same is true if you are looking for a set of stickers related to a cartoon or animated character.
Once you have a set of listings that are in line with your needs, read the descriptions and look carefully at the photos. Use this information to decide if the stickers you are looking at are suitable for the child you are buying them for. If you need more information about a particular set of stickers, you can contact the seller using the contact link in their profile page. On the profile page there is also feedback left by previous buyers. This information helps you determine the seller's reliability. Sellers with the best feedback are called 'Top Sellers', and they should be especially helpful.
Conclusion
Stickers are popular with children as they are bright and colourful, and are based on favourite themes such as flowers, animals, and birds. Other stickers are based upon famous artworks and art movements, or ancient themes such as Egyptian hieroglyphs. Stickers are also popular with parents, as they can amuse children on rainy days. Teachers also like stickers, as they make excellent rewards and can be used to incentivise children in class. Both by being a reward in themselves and by encouraging a spirit of healthy competition in class, teachers can use stickers to promote good behaviour and reward hard work.
There are many different types of stickers, such as shiny stickers, foam-backed stickers, and ordinary paper stickers. Stickers can also be sold as part of a craft or gift set, and in company with colouring books, or crayons. Some sticker books are educational, while others are simply for the child's amusement, with popular themes such as fairy stories, cartoon characters, footballers and animals.
A parent or teacher would be hard-pressed to find a selection of stickers comparable to what is available on eBay. This marketplace has stickers sourced from all over the world, all at very keen prices.