A stretch cuff bracelet can be a subtle accent or a bold statement piece, and you can wear it on your bare arm or over a fitted top. There is a wide selection of stretch cuff bracelets on the market. Before you shop, learn about the types of bracelets available, understand how to choose a bracelet that fits, and know how to buy the right bracelet for every occasion.
Types of Stretch Cuff Bracelets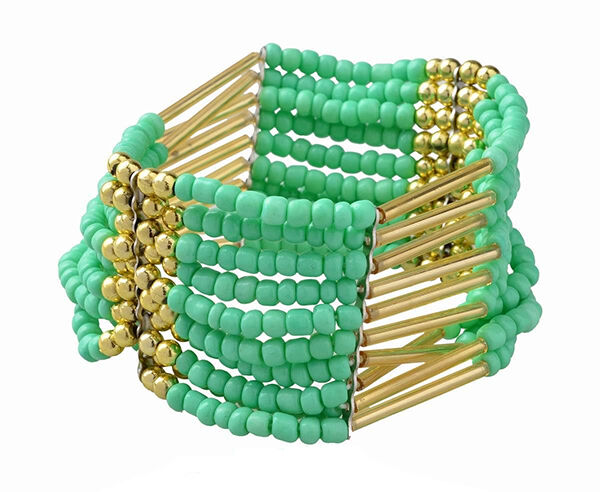 Stretch cuff bracelets come in a staggering array of materials, colours, and designs. Beaded stretch cuff bracelets consist of acrylic, glass, wood, resin, metal, other beads, or a combination of materials. You can choose from neutral colours or bright hues. Designs include geometric patterns, mixed colours, and lattice construction. Stretch cuff bracelets with stones feature glass, acrylic, crystal, or semi-precious stones. Diamante or crystal bracelets come in plain or coloured crystal suitable for formal or evening wear. Faux pearl bracelets are elegant and often feature diamante accents. Enamel cuff bracelets consist of enamel disks in various colours and designs. Other popular shaped bracelets include lattice designs and flower shapes. Cuff bracelets with fabric or feather embellishments that resemble wrist corsages are also popular.
How to Choose a Stretch Cuff Bracelet that Fits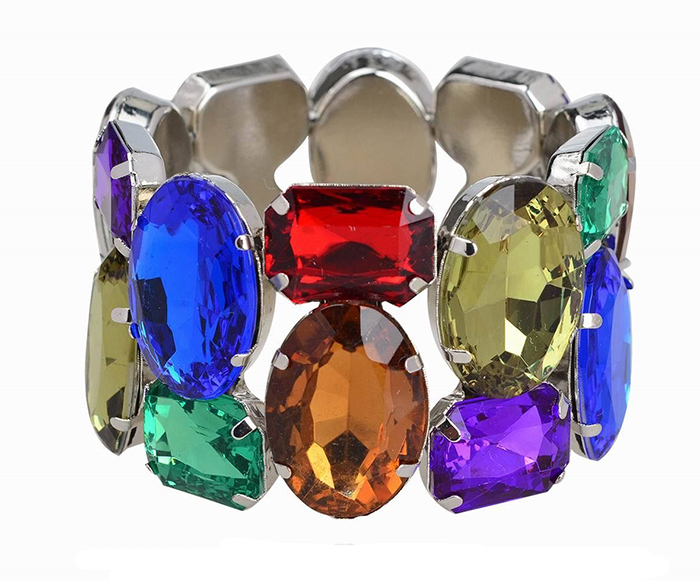 Although a stretch cuff bracelet stretches over your hand, it should be snug, but not tight. If it is too tight, the beads or bracelet material can pinch your skin and the bracelet may stretch and look unattractive. If it is too loose, it could hang on your wrist. Measure the diameter of your wrist using a cloth measuring tape or a piece of string and a ruler. Remember to add some space for the beads, so keep the tape fairly loose. Use this measurement as a guide when buying stretch cuff bracelets online.
How to Buy a Stretch Cuff Bracelet for Any Occasion
Choose a material that matches both the outfit and the occasion. Silver, crystal, and faux pearl bracelets are ideal for formal occasions, while acrylic, wood, and glass beads are suitable for casual outfits. You should also match the texture of the bracelet to your outfit. Opt for delicate designs with silky tops, textured bracelets with plain outfits, and oversized cuff bracelets for statement pieces. Match or complement the colours of your outfit and other accessories. Bracelets in neutral colours, metals, and crystal are versatile because you can wear them with a variety of outfits. Finally, the stretch cuff bracelet you choose should be smooth on the inside, comfortable to wear, and made from good quality materials.