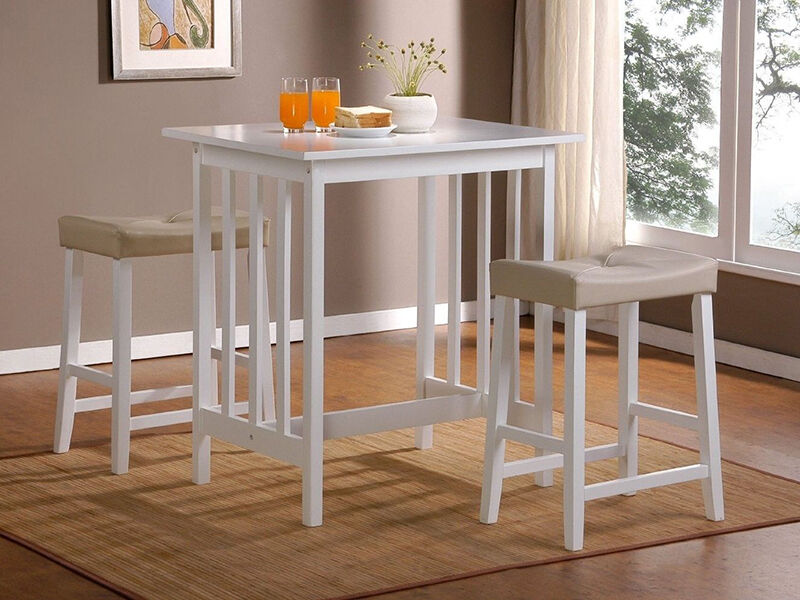 A stylish breakfast bar not only offers comfortable dining, but can also increase the value of your home. Choose a built-in or freestanding breakfast bar table or counter in a quality material. The range of breakfast bar options available on eBay includes breakfast bar chairs and stools in styles that suit every countertop.
Matching Your Breakfast Bar to Your Home Decor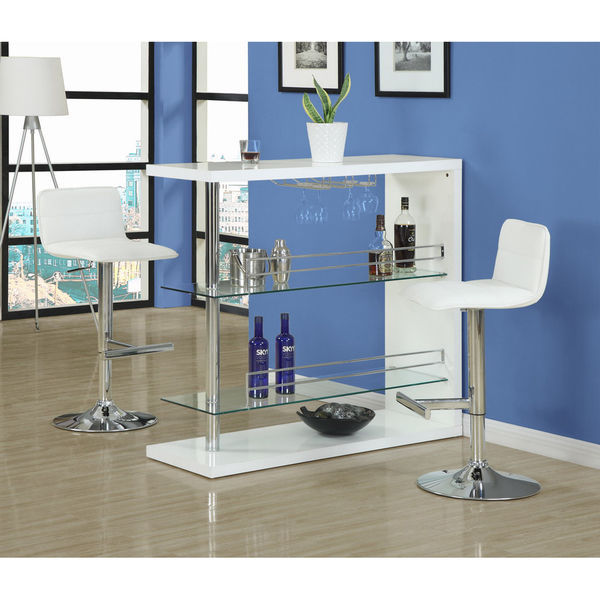 Whatever breakfast bar design you choose, ensure that it matches your kitchen and home. A stylish chrome and glass breakfast bar counter looks out of place in a cottage kitchen. Similarly, a cosy wooden design looks out of place in a modern or contemporary home. Choose a material that suits your kitchen, such as granite, marble, wood, or melamine, and carefully select breakfast bar seating that complements the counter. You can match the breakfast bar to your kitchen cupboards or countertops, subtle colours in backsplashes, or colours and textures in other parts of the home, especially in an open-plan home.
Breakfast Bar Tables and Counters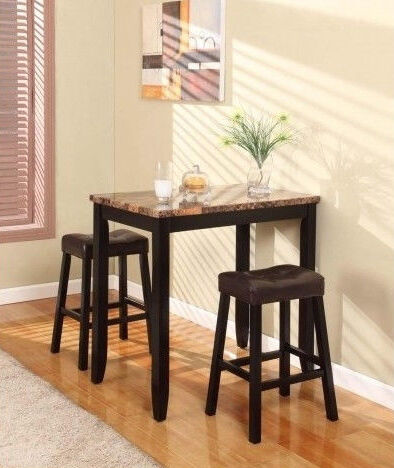 Breakfast bar tables and counters can be built-in or freestanding. Built-in counters produce a cohesive look and are ideal for homes where space is at a premium. However, freestanding breakfast bar tables are more versatile because they allow you to change the layout of your home if necessary. Stylish design choices include finished or raw wood, coloured melamine, and polished stone, such as onyx, granite, and marble. Coloured melamine is best suited to modern homes, while wood and stone are timeless and elegant. Consider installing a kitchen island that doubles as a breakfast bar. This increases worktop and cupboard space while creating a polished kitchen layout.
Breakfast Bar Seating
Adding the right breakfast bar stools or chairs can change drab to sleek. Polished chrome stools are ideal for shiny counters and tables that form part of modern decor themes. Pair them with stone or glass. Leather seats and upholstery similarly add elegance to a contemporary theme. Consider vinyl and chrome for a durable style. Wooden stools create a cosy atmosphere and come in a wide variety of versatile designs. Choose upholstered seats by focusing on colour, material, and texture. Suede and other textured fabrics create a polished look, and neutral colours offer effortless integration with existing colour schemes. If you prefer a trendy breakfast bar design, consider a traditional counter with trendy seating. Replacing the seating when fashion changes is cheaper and easier than replacing the entire breakfast bar counter.