A high quality suitcase set makes travelling more pleasurable. Suitcases are available in a wide variety of styles, sizes, and materials. Before buying a suitcase set, holidaymakers and business travellers should learn more about the features of each type of suitcase.
Soft Suitcase Sets
Soft suitcases are usually more affordable than hard versions, but less durable. Most are made from nylon and some have a PVC lining that protects the contents from water damage. Soft suitcases typically have a metal or plastic skeleton that maintains the case's structure. The soft material is flexible, which allows the case to change shape in order to accommodate more luggage than a hard shell case of the same size. Most soft suitcases have a variety of pockets on the front and sides to store smaller items. Soft suitcase sets consist of large and medium cases, in addition to a smaller version for hand luggage.
Hard Shell Suitcase Sets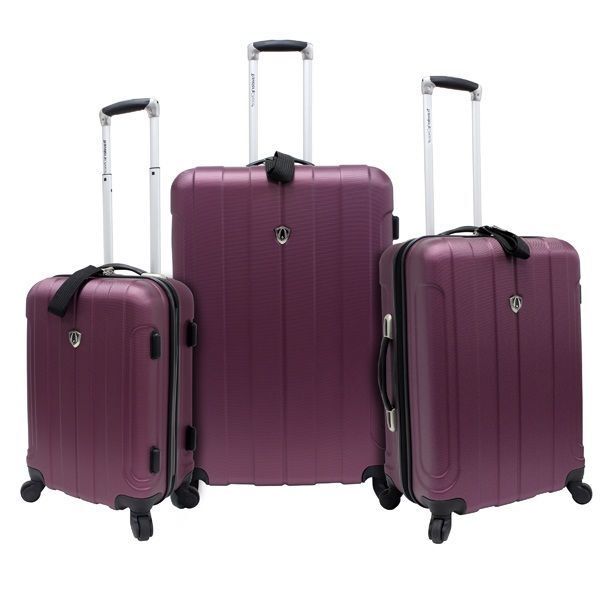 Hard shell suitcases are made of plastic and consist of two halves attached with a zip or clip fastening. The plastic shells make these hard suitcases extremely durable, and they offer excellent protection, which makes them ideal for transporting fragile items. Hard shell suitcases are also much more water resistant than soft versions, which is beneficial for travellers in rainy climates. Most hard shell sets consist of a large, medium, and small suitcase. One disadvantage of hard shell suitcases is that they have a finite capacity, as the hard material makes it impossible to expand the case to accommodate more luggage.
Two and Four-Wheel Suitcase Sets
Two-wheel suitcases travel over uneven surfaces with greater ease than four-wheel suitcases, so they are ideal for travellers that visit locations with cobbled or unpaved streets. Four-wheel suitcases are more manoeuvrable than two-wheel versions, so they are a good choice for travellers that need to move through tight spaces. Wheeled sets typically consist of large, medium, and small cases.
Suitcase Set Accessories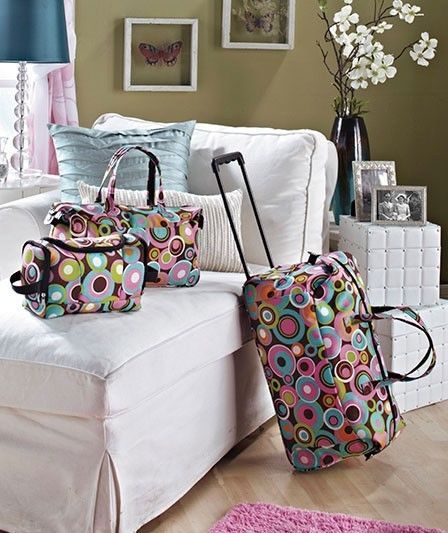 In addition to large and small suitcases, sets sometimes include shoulder and garment bags. Shoulder bags are useful for travellers that prefer a small bag for carrying personal items that matches their suitcase. Garment bags are helpful for travellers that carry suits or dresses.