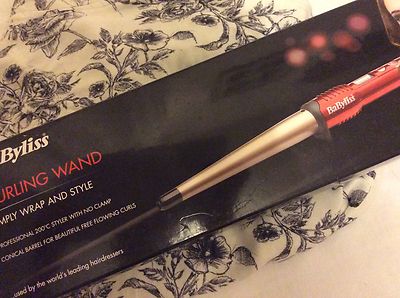 Styling Tools for Long Hair
If you have long hair like I do you will know it can be a bit of a nightmare to style sometimes! But worry no more as I have tips on the best styling tools to use for long hair.

One of the best tools to use is a Babyliss Curling Wand. It is perfect for creating curls on longer hair as you can wrap your hair around the barrel in sections. For people with super long hair you may need to wrap 1 strand starting from the top of the hair 2-3 times. You can style your hair into tight curls or brush them out slightly to create looser curls/waves! A very versatile tool!

Another amazing tool to use is the GHD Air Hairdryer, they are simple to use & can add great volume to longer hair. Use the hairdryer with the nozzle on to create a super sleek style. I blowdry from underneath using my brush to guide my hair as this adds volume & keeps your long hair looking smooth instead of all over the place.

To finish one of the best tools you can own for long tangly hair is a Tangle Teezer. This tool is literally a lifesaver! As you will know long hair can become very tangly sometimes especially at the ends but the Tangle Teezer will brush it out in seconds. Plus it has special bristles which prevent the brush from damaging your ends.