Sweatshirts and hoodies are go-to items for relaxation, recreation, exercise, and just hanging out with friends when the weather gets chilly. The term 'sweatshirt' often conjures up an image of a much too large, sloppy clothing item, possibly frayed at the cuffs from days of use. However, a sweatshirt that fits well, from a high-quality brand, in a colour that complements your skin tone, can actually be quite attractive. Learn how to choose an ideal sweatshirt that becomes a staple of your wardrobe for years to come.
Select the Sweatshirt's Design and Print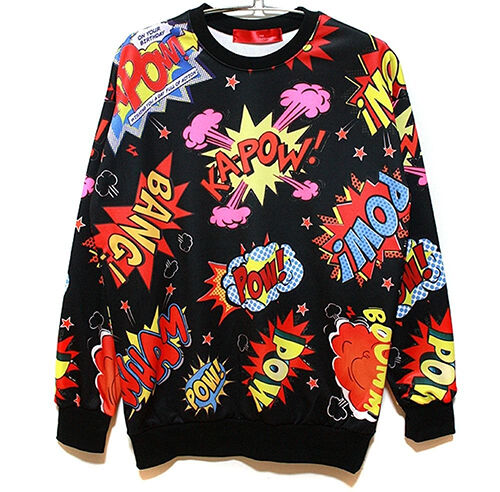 Often, a sweatshirt becomes more than a functional piece of clothing. Instead, it is an extension of yourself, representing something about your likes, hobbies, or sense of humour. Some printed sweatshirts broadcast ironic sayings about life or people. Others display an inside joke that bypasses some observers, but elicits laughter from people who watched the same show, read the same book, or saw the same movie as the wearer. For instance, if you are a fan of the zombie apocalypse or end-of-the world scenario, a zombie sweatshirt pleases you and makes other zombie experts smile. A Police Box or TARDIS hoodie or graphic print sweatshirt accomplishes the same effect with 'Doctor Who' fans.
Look for Practical Features in a Sweatshirt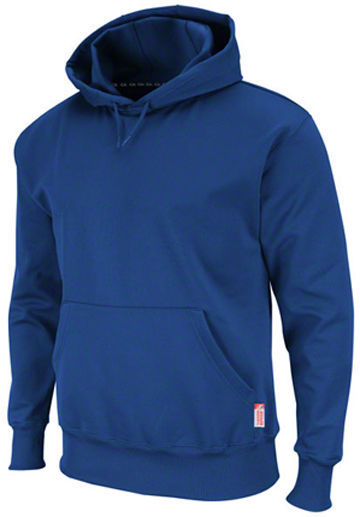 If the sweatshirt is primarily functional, intended to stave off the cold of winter, look for one that has tighter bands at the neck, cuffs, and bottom. The elastic bands hold in body heat and prevent the wind from sapping warmth too quickly. In addition, ensure that the material you choose has excellent thermal properties. Wool and various synthetic blends provide the extra insulation you need. A hood on the sweatshirt provides you with some limited protection against rain, wind, snow, and sleet. Make sure that the hooded sweatshirt includes a drawstring so that you can tighten the hood around your face if necessary.
Consider Style and Brand of the Sweatshirt
For men, top brand choices for sweatshirts include Superdry, Nike, Next, Jack and Jones, Lacoste, Adidas, Puma, Inspired, and more. For women, a few key brands are Abercrombie and Fitch, Hollister, Under Armour, Cexi Couture, Esprit, and others. Many of these brands are favourite providers of sweatshirts because they combine high-quality materials and design with fashionable, comfortable cuts.
Select the Size of the Sweatshirt
By nature and design, sweatshirts are fairly loose clothing items. However, this does not mean that one size fits all. Be sure that your new sweatshirt is the right size for you, not overly baggy and not too long or too short. The seams of the shoulders should fall right at the edge of your shoulders to create the illusion of a fitted garment rather than a shapeless one.