Swimbaits Spinning
Lure Specifications
Salt water / Freshwater
Multi-Section Sections for Real Fish Imitation
Aggressive Action
Fish Attracting
3D Eyes
Rattle inside
Mix Size: Varies
Weight: Varies
First impressions
The lures come packed inside a protective plastic "shell" to avoid scratches or unwanted damage.
They seam to be made with a high quality plastic compared to other china lures I bought to compare see last image.
At first multi-section joints or attachments they didn't seam too much solid, but after my doubts I tested them no problems so far.
They come fairly well painted, with real colors, has you can see.
The hooks, so far from all the China lures I have tested/analyzed all have decent quality hooks, but these ones are nickeled and extremely sharp, and judging from their thickness these are real mustad high quality hooks and will not bend or break, unless you pretend to pull a tree out of the lake :)
Overall my first impression about the lures is very positive, next thing I'm going to test them in real water applications!


Water applications and testing
Well first thing to say is that they work has they should, but my personal experience if you fish on a river the two long ones probably aren't your best choice, in comparison the small 6 section trout works like a charm.
They all worked has advertised has showed on videos, with exception of the middle one being the most "tricky", probably because it uses steel-wire in between the junctions/sections, still I quite had much time to adapt to these lures yet. A note to the small "Bass Shad Sexy NEW Trout Multi-section" which performed the best.
These lures are slow sinking type, normally they run at about ~0.50 to 1 meter depth, but if you make a jig with weights, if you wait after you throw, and if you put a portion of your rod tip inside the water they can be made to run deeper!
Has you can see in a the photos I tested the hooks strength and the joint sections resistance to pull/force.
Unfortunately I didn't had no one with me to make a video of my throws or bass catch's/attacks but they were pretty consistent.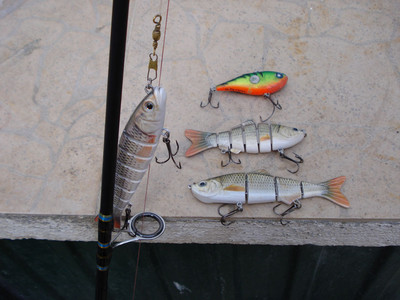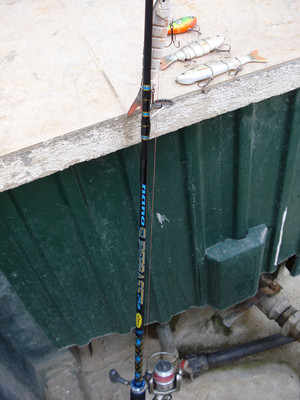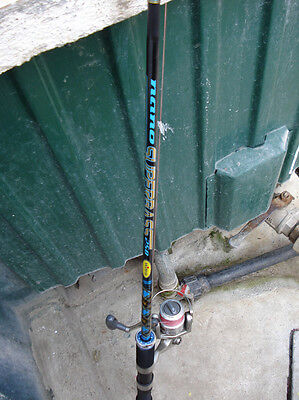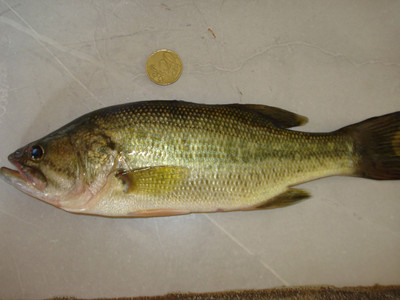 Special Thanks to Fishing24Hours which sent me these lures to Review!