Books can be tricky things to sell.
By remembering these important points you can maximise your selling price and avoid a bad selling experience.
Check your book. Is it an old library book or is it from a private collection? Most book collectors won't buy old library books as there are usually pages missing, stamps on the pages and the dust jacket is very often attached to the boards. Always state if the book is Ex-Library or NOT-Ex-Library. Both buyer and seller know where they stand.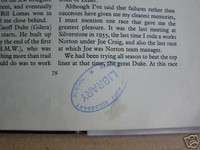 LIBRARY STAMP
TOP - COMPLETE BOOK
BOTTOM - EX-LIBRARY WITH FIRST TWO PAGES REMOVED
Find out how much your book is worth. There are many book-search websites available which will tell you how much the books are for sale for in normal book shops. Take into consideration the condition and format of your book in relation to those described. Hardbacks are usually more expensive than paperbacks. Place your start price accordingly.
Is it already on eBay? How much is it selling for? If there is already multiple copies for sale and no one is bidding for them, don't waste your time (and money) in listing them.
Weigh your book. That way you can put an accurate postage value on the item. Many book collectors take into account the starting (or current) price of the auction AND the postage price when placing a bid. If you are charging £3.00 to post a book worth 50p most book collectors will move on.
Tidy your book up. If it's got an old dust-jacket protector on - take it off and put a new one on. Make the book look as good as you can. Take the best picture you can as this will showcase your book. If the picture is blurred or doesn't show the whole book, buyers will walk away.
<< OLD (JACKET PROTECTOR) NEW >>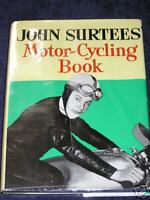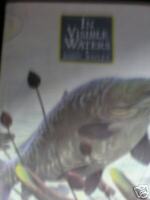 << BLURRED ------ MUCH BETTER >>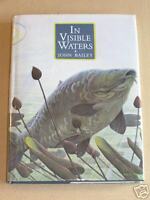 Describe the book in the description as fully as you can. The more valuable the book is the more description you need. Things to mention - Format / Size / Edition / Dustjacket / Age or Printing Year.
Give as much detail about the condition of the book as you can. The more information you can give the more likely that some one will be reassured about the book. This is especially important for rare or collectable books. If the book is in good condition say so. If there are major faults (loose or missing pages / split bindings) etc say so. Missing a bad fault in the description may mean the buyer want to return it.
Faults to note include.

Library Stamps
Missing Pages
Torn Pages
Damaged Or Missing Dust Jacket (or when it is attatched to the boards)
Split Or Cracked Binding
Heavy Spine Lean (where the front of the book over hangs the rear when looking along the length of the book)
Water Damage And Staining
Grades of condition.

MINT - only use this rarely - and the book MUST be in perfect condition in every way.
FINE - a very, very good book - possibly there may be VERY minor imperfections.
VERY GOOD - use this for books that are not perfect but have no major faults.
GOOD - may have a few problems that should be noted in the listing.
FAIR - book is starting to get a bit tatty now and probably has a bad fault that should be noted.
POOR - this book has something really wrong with it.
READING COPY - not really the sort of book you want for your prized collection, but ok if you just want the text of the book.

(please note the similarity between FINE and FAIR - they mean two different things !)
It may only be a paperback but it might be worth £20 - £30. Some book collectors may buy slightly damaged or imperfect books if the price they are selling for is significantly below the price for a mint condition one, or if the book in question is very, very hard to find.
Posting your book. Please remember to wrap your book in bubble wrap and brown paper or use a jiffy bag. Buyers are usually most upset when books turn up wrapped in a tatty old brown envelope with no protection.
Hope this little guide has helped.
If so please vote YES.
Christopher.