I have used another ID so I can't be targeted by the sellers of this item.


PLEASE RATE THIS GUIDE IF YOU FIND IT USEFUL. HELP OTHERS SAVE MONEY.

Remember - ITS CHEAP FOR A REASON - ITS RUBBISH

This is a warning to anyone buying a swivel and tilt arm bracket from eBay. I purchased the one in the photo below from a seller on eBay for the waiting area at one of our offices. The pictures we took are of the third one we were sent before we got a refund. All of the items were the same. It's worth noting that they are advertised with a 700mm arm. It's 600mm arm.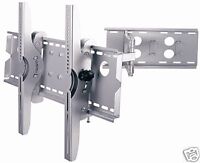 It looks the business, but there is a problem with it. It is made badly. The arms are hollow for a start. The first one I ordered turned up really fast. I took a look and was happy with the item. It's really heavy. I thought heavy weight would equal heavy duty. Wrong!
I was going to leave feedback when it arrived, but I thought I should put it up first. The first thing I noticed was the front was not inline with the rest of the bracket as shown below.
We used a spirit level to line the back up on the wall. Looks ok.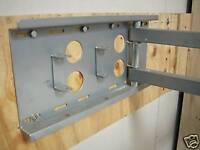 Now closed. Not ok!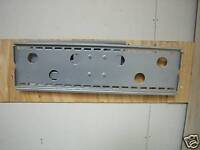 As you can see, it is not inline. I thought that I would hang the TV on the bracket to see what happened. Before we hung the TV, we took shots of the arm extended. It looks ok, but bends at all three joints.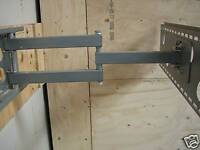 With the tv mounted. The there is a bend at all three joints. The worst bend is in the middle joint, then the joint by the TV. The one by the wall is pulling on the metal.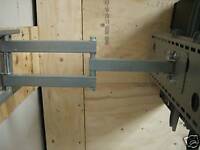 Now a better view!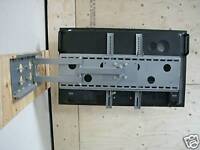 See the bend. Is this even safe? Will it fall off?
You may buy the item today. It arives tomorrow. You leave feedback for a great service. You put it up, its rubbish. The seller tells you that you have a faulty item. Thats rubbish, they are made badly from cheap material. Plain and simple.

This is what most of the people buying this item will find.
This item is made by DMP or Dispaly Mount Pro China. It is poor quality as you have seen.


I hope this guide has helped you save time, money & improved eBay for you.
TV used was a Sharp 37" LCD of 20kg, well under the 75kg advertised.