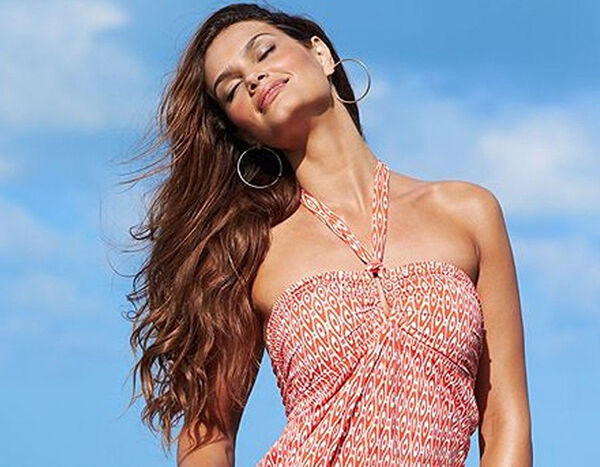 The tankini offers more coverage than the bikini. Its style is a boon to women of all ages who enjoy the convenience of a two-piece swimming suit but for one reason or another prefer not to show off their stomach. Tankinis are also popular among women who require a different size for each half of their body. Choosing the right tankini involves many of the key factors in the purchase of any swimming suit, such as fit, style, colour, and comfort level.
Tankini Styles
When it comes to styles of women's swimwear, you have a myriad of choices. Decide whether you want complete belly coverage or a few inches of skin showing. If you are heavier and want a figure-flattering option, a crossover style or any pattern with diagonal lines can make you look slimmer. Consider how much cleavage you are comfortable with showing, as well as how much is advisable given your level of activity in the water. Hi-cut and low-cut bottoms are available, as well swim shorts and several other options depending on how much coverage you want.
Tankini Colour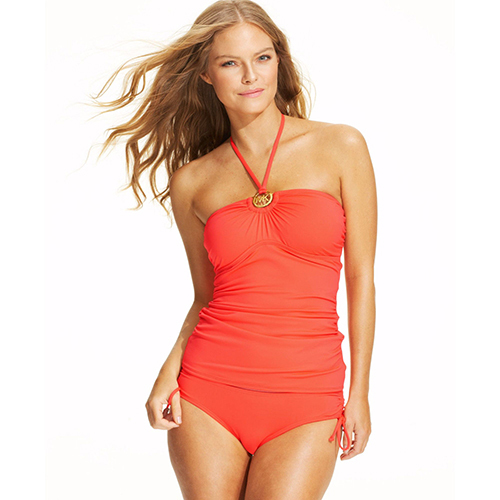 Whether you are fair-skinned or sporting a golden tan, select a tankini set that complements your skin tone. Although the science of pairing clothing colour with skin tone gets fairly complex, keep in mind a few basic pointers while shopping. Women with a cool pink or pale skin tone often look good in jewel tones like rich green, vivid blue, or raspberry. For people with warmer, darker skin hues that have gold undertones, flattering hues include olive green or jade green, mocha brown, and various shades of orange. Ivory or light green also works well with these skin tones. Consult a colour wheel or talk with an image consultant for more precise suggestions, but keep an open mind for the occasional colour exception. A tankini in the right colour should add a fresh glow to your skin.
Tankini Fit and Comfort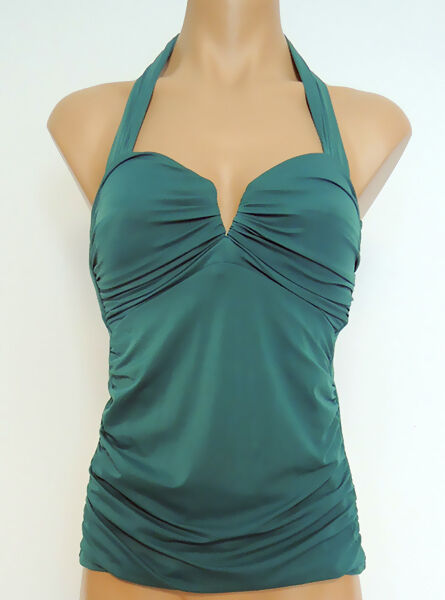 Make sure that the swimwear fits your body as it should. A correct fit means no unsightly bulges of skin or fat, no bosom overpowering the confines of the tankini top, and no riding up of the tankini bottom. Everything should fit smoothly and effortlessly. If you anticipate need to tweak the fit of the tankini top, look for a style that includes adjustable straps. Try on the tankini and move around in it to ensure that it remains in place during regular activity. In addition, make sure that the material feels breathable and comfortable. With a swimming costume that fits well, feels good, and looks amazing, you are ready to hit the beach.