Taylor Guitars make instruments that are famous for their balanced, clear tone, innovative designs, and craftsmanship. They offer great value, a fine appearance, and excellent sound quality. There is a variety of Taylor styles available, so buyers should learn about the features of the brand before choosing an instrument.
Design of a Taylor Guitar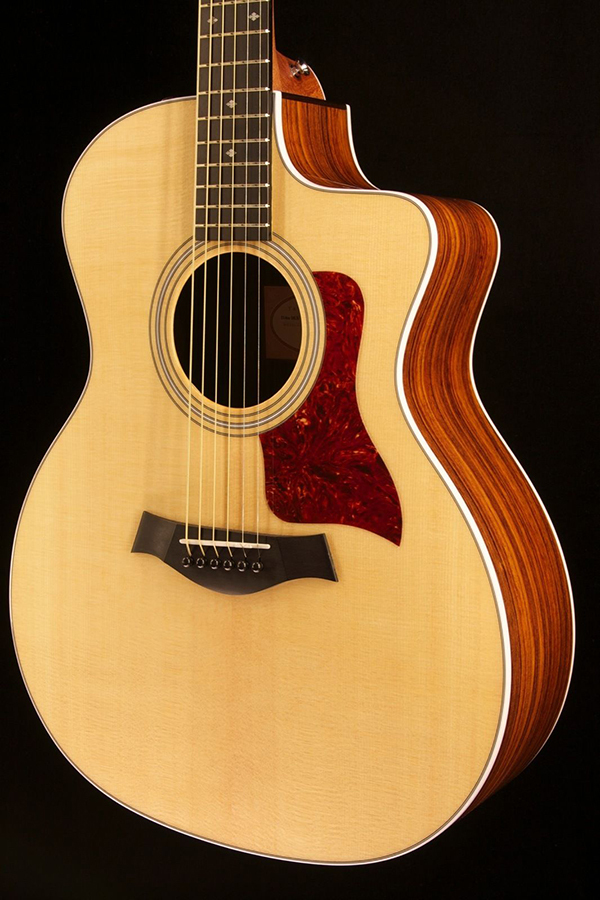 All Taylor six-string guitars have necks that are 4.5 centimetres wide at the nut, but buyers can also find other widths for customised models. The guitars feel comfortable in the player's hands, and have fretwork that is smooth and level to ensure there is no buzzing. Some affordable guitars are made with laminate plywood, but Taylor Guitars only uses solid wood because it produces the best tone. Solid woods guitars are more durable than laminates, so Taylor guitars are built to last a lifetime or more.
Sound of a Taylor Guitar

Solid top guitars become more mellow over time, which improves the guitar's tone. Taylor guitars have a clear tone throughout their range, from bass to treble, and pleasing overtones. They project volume not only towards the audience, but around the player. The Taylor Guitars brand is played by top musicians, including Dave Matthews and Taylor Swift, so they have to look great while providing an excellent performance. The Baby Taylor offers a big sound in a smaller instrument, whereas the Big Baby Taylor provides a full-size, dreadnaught sound.
Taylor Guitars Model Number Guide
Taylor Guitars uses model numbers from 300 to 900 for its standard range, in addition to the Signature, W, and K series. These model numbers combine the series and body style. For example, a model 314 is a 300 series Grand Auditorium guitar. The popular Big Baby and Baby Taylor guitars are referenced independently. Checking the model number helps buyers to determine whether the guitar is genuine.