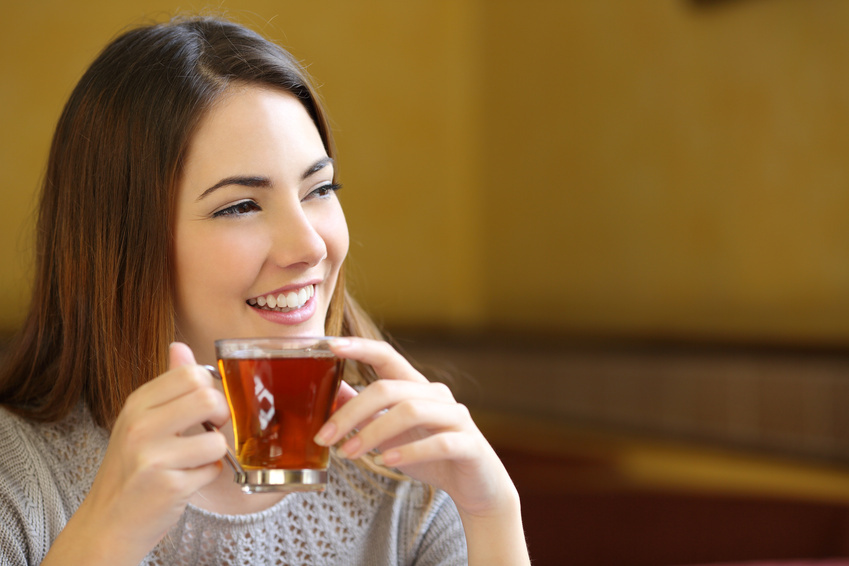 Many consumers enjoy using tea dispensers to conveniently serve hot or even American-style iced tea. Storing ready-to-drink tea in one of these dispensers certainly offers a lot of convenience. On a larger scale, the hot water tap on bottled water dispensers also makes enjoying a quick cup of hot tea a snap in an office or kitchen.
Hot Tea Dispensers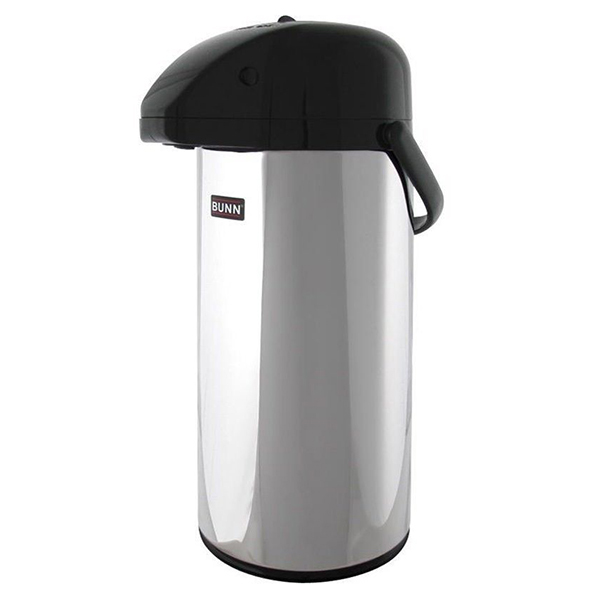 Hot tea dispensers keep tea hot longer than a cosy and do not require 'Mother' to pour. A touch of the button on top is usually all it takes to start the tea flowing from the spout of this stand-up vacuum bottle. The often-imitated Airpot tea dispenser is a popular brand. To use this type of tea dispenser, the user brews the tea, warms the dispenser with hot water, and then pours the hot tea inside. Most dispensers hold between 1.9 litres and 2.5 litres, but some hold up to 5 litres of hot beverages.
Iced Tea Dispensers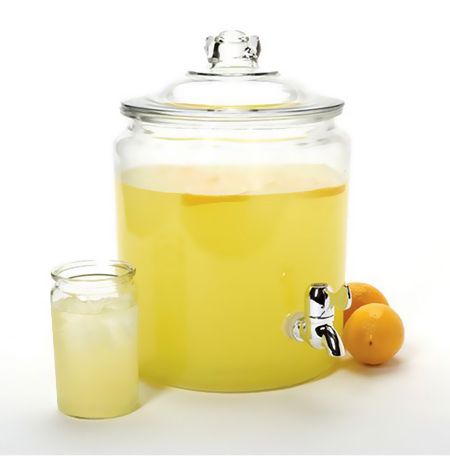 An iced tea dispenser is usually a transparent jug with a tap. Many come with stands to allow users to place cups or glasses under the taps without hanging the dispensers over the edges of tables. The clear jugs allow guests to see the tea, ice, and any special additions, such as sliced lemons or oranges. For that reason, many people use iced tea dispensers to serve fruit punches or sangrias to large groups at parties. These dispensers are usually glass and may also work for cold-brewing iced tea by placing the dispensers, cold water, and tea bags in the sun for several hours. Acrylic plastic is also common, and the dispensers are usually large at around 3.8 litres or more.
Keeping Teas Organised
The traditional tea canister holds stacks of tea bags, but it does not give users an attractive way to offer tea bags to guests. A tea bag dispenser provides one bag at a time through an opening at the bottom of the dispenser. Fun and funky vintage tea dispensers are enjoyable additions to a tea table. A coffee and tea pod dispenser, also called a Nespresso dispenser, takes the opposite approach with a modern flair and holds all the necessities for brewing a single cup in a Nespresso pot. Most Nespresso pod holders are sleek, decorative, and attractive on worktops or tea tables.
Bottled Water Dispensers
Bottled water dispensers in homes and offices sometimes have additional hot water taps to allow users to quickly make hot tea. If the water from the water dispenser does not get hot enough, a few extra seconds in a microwave usually does the trick.