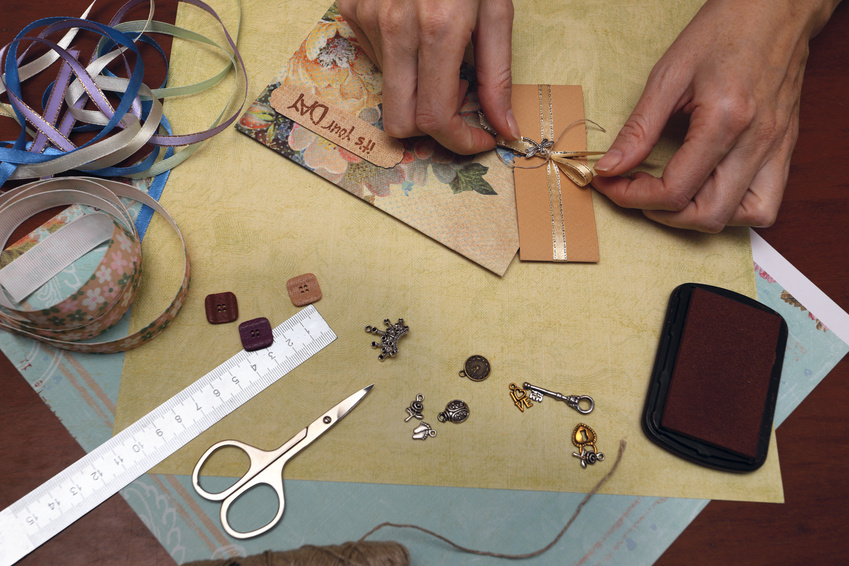 Maybe fewer people buy print books. That does not mean people value text any less. Everyone has a favourite quote; everyone likes how certain texts look when arranged into graphics; everyone owns plenty of clothes with text on it. Text craft ideas can transform cards, decor, personal items, and more.
Make Handmade Cards

Grownups and kids alike enjoy making handmade cards for their favourite people. Card toppers, embellishments, and even entire card making kits provide the framework for a special message in letter stamps. Different coloured inks may be enhanced with embossing powders that simulate the appearance of embossed printing. Select packets of blank cards and envelopes for convenience. Even the envelope can become special with personalised stamps that imitate postmarks for wedding "save the date" cards. Just be careful to avoid the area where the Post Office cancellation goes.
Use Text as Decor
Spell out a family name or a meaningful word with vintage letters from business and industrial signage or wooden letters that have been painted, gilded, fabric covered, or otherwise decorated. Oversized letters look great on fireplace mantels, in bookcases, and other large spaces; smaller letters spell a child's name on a wall or door. Vinyl wall stickers come as alphabets or custom vinyl lettering. Use custom lettering to design a quote that says something important or funny on a wall. Text fabrics in cushions and other accent piece can also become part of decor.
Personalise Clothing or Jewellery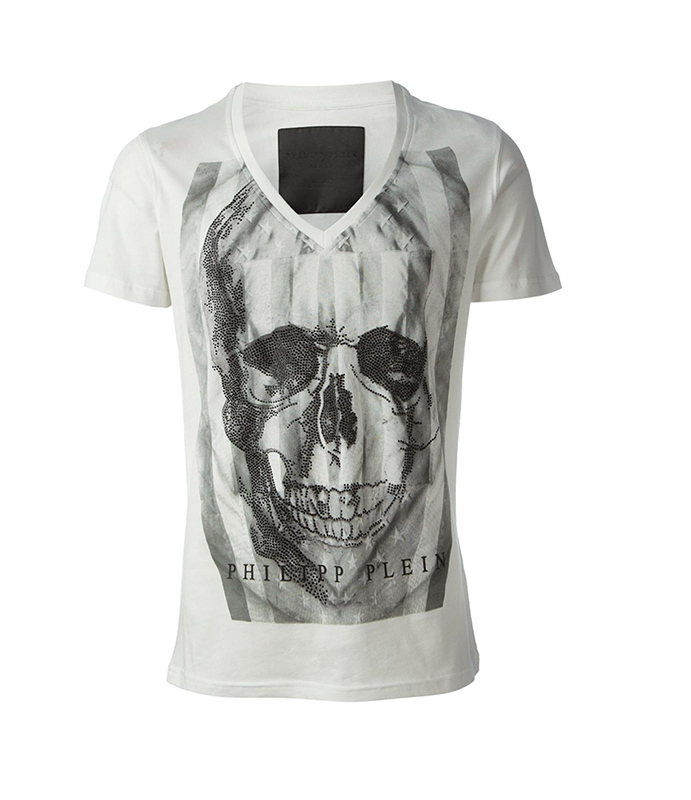 Custom printed T-shirts, polo shirts, and hoodies allow a team, a club, or just a circle of mates to declare their allegiances. For even more personal style, consider iron-on or sew-on fabric letters to create an entirely unique look. Handmade jewellery can likewise summon a name, a quote, or an association when the materials include letter beads in colourful wood or plastic, bright silver, or the traditional white blocks.
Transform Books
Pages of text can become beautiful art when stamped with large, colourful images. Keep images large enough for contrast with oversized stamps from Magnolia Tilda, Penny Black, Lili of the Valley, and other favourites. Another popular text craft involves rolling, folding, and assembling book pages to create the individual leaves of large wreaths. Lastly, make a "secret book" treasure box. Carefully cut out the centre of a book's pages so only a 1-inch paper margin remains all around. Glue the back page to the inside back cover. Glue the inside page edges to hold them together. Put a piece of plastic wrap between the top page and the front cover until dry to have a secret box for text craft treasures.