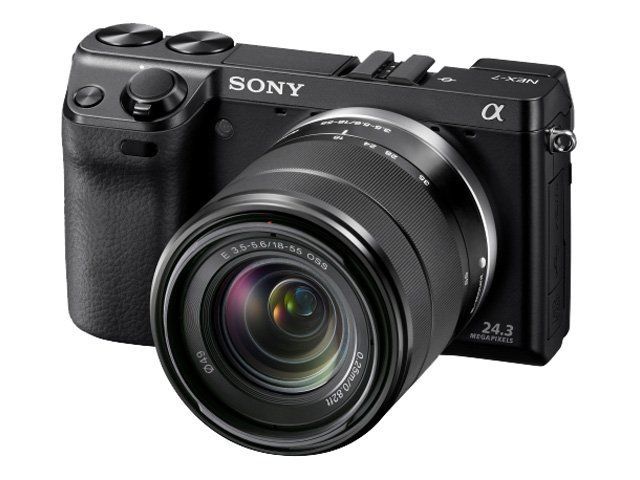 Buying a digital camera, particularly for those who have little experience in the area, is not as simple a process as one might think. There are so many makes and models available on the market that it can be very easy to make a mistake when purchasing. Achieving success with a purchase is often about as much that is done right as it is wrong. Follow the guide below on the most common mistakes made when buying a digital camera so that they can be avoided.
1. Not Doing Enough Research
The importance of doing sufficient research into the desired product cannot be underestimated. The difference between doing plenty of research and doing none (or very little) can be vast, and will have a huge impact on the final decision that is made. For a beginner, this is even more important. It is of great importance to be familiar with the terminology surrounding a digital camera, what each component does, where the strengths and weaknesses are, and so on, so the potential buyer has a good grasp on whether or not the model being looked at is suitable for their needs.
Since every photographer requires something different of their camera, it is hard to make a full judgement that will fit every situation. However, certain brands and models of camera are bound to crop up regularly in recommendations, and it is these that should be considered very carefully as a potential purchase.
Time should also be considered when carrying out research, as rushing into a purchase is not the best way to make such a decision. Take time to consider a potential purchase, and whether it will suit the needs it will be used for.
2. Concentrating on the Wrong Specifications
This can be very daunting to a beginner when looking at the differences between specific models of digital camera, and knowing which specifications are actually important is a key area. For example, for general usage, the difference between a 10-megapixel camera and an 8-megapixel camera is not actually that great, although it may look it. Pixels do not really matter when taking photographs, despite what camera companies would have us believe. There are other measurements that will be significantly different between numbers, but as always, the key is knowing which measurements matter to each photographer.
One measurement which is always worth paying close attention to is the zoom measurement. A camera that offers, for example, 30x combined zoom may not be as powerful as a camera that offers 10x optical zoom. Combined zoom can be a bit misleading and not as powerful as optical zoom, which is far more important than either combined or digital zoom. To put it simply, optical zoom works by bringing objects close, whereas digital zoom simply enlarges a section of the image, which is not as effective and certainly not the same thing.
3. Going Over Budget
Spending too much money can be a mistake, no matter what the experience level of the photographer. Before even considering what kind of digital camera to buy, set a budget. Always know the price limit, and most importantly, stick to that price limit. This is particularly important for beginner photographers who may buy more camera than they need. The best advice is to stick to a good yet cheap model and save expensive and advantage features for a time when they are more used to a camera and need to upgrade. Expensive cameras will only produce better photographs if the user knows how to use it.
If unsure about what budget to set, consider how often the digital camera will be used. Finding out which features of a camera will be important to the specific situation is part of the research that should be done beforehand, which will help to focus on the type of camera that is strong in those areas.
4. Purchasing From Unknown Brand Names
It can be very tempting to purchase a digital camera made by an unknown brand, simply because it is usually cheaper. However, there is a reason why they are cheaper. Usually, these kinds of digital cameras will not have the speed, image quality, physical quality and other attributes that would be expected of a good digital camera. Research is also key here - if others have never heard of the brand, or worse, warn to avoid it, then it is a purchase best avoided.
As a general rule, the companies that make the best film cameras make among the best digital cameras also, so common household names as worth considering. There are a few brands that never made film cameras and went straight into digital production that are also highly recommended. Again, research is very important. Stick with name brand digital cameras wherever possible.
5. Not Trying Beforehand
Even when making an online purchase, it helps to have a physical camera to hold before making a final decision. A digital camera can be vastly different in real than it is in a photograph. Go into shops, or use digital cameras belonging to friends, and where possible, take a photograph or two. Some websites, particularly those selling cameras, will use test photographs in order to sell a product, but do not say what the general quality of photos produced actually is, or what effects are applied in post-production.
A photograph of a camera cannot convey the true weight and feel of the actual product. Depending on the user, a camera may feel flimsy, thin, or heavy and bulky. Certain buttons on the body may be in the way, or unable to reach. As always, consider the user's needs. Does the camera need to be operated with one hand, for example?
6. Over-Reliance on Editing Programs
Editing programs such as Photoshop are great at helping to bring the best of a photograph out if so desired. However, over-reliance on such programs does not benefit a photographer. Being prepared to put up with negative elements of a digital camera simply because some of the issues can be ironed out in post-production is not the mark of a good photographer. A good photographer, at any experience level, ensures they have a good digital camera before having to resort to using editing.
7. Purchasing Without Accessories
Buying a digital camera is not the only thing a user needs. There are accessories that are vitally important to the correct usage and production of photographs. Items such as memory cards, batteries, battery chargers, carry cases and so on are also necessary purchases, particularly when buying a digital camera for the first time. The prices of these, the brand and so on, also need to be considered when setting a budget. It is also worth thinking about having emergency back-ups for a few of those products.
8. Being Unsure About What Is Wanted/Needed
Again, research comes into this. Always consider what an absolute must is in a new digital camera, what a desirable trait is, and what surplus to needs is. Having a general idea about what is wanted from a purchase will make finding the right camera a lot easier. Going into it blind with no idea or no firm opinions will not help and can actually make finding the right product even more difficult.
How to Buy Digital Cameras on eBay
In order to find digital cameras on eBay, head first to the homepage. From here, using the links on the left hand side of the page, select Electronics and then select Cameras and Photography. This will load the Cameras and Photography eBay page. From here, using the links on the left hand side again, select Digital Cameras. This will load all the listings on the site in that area. From here, using the links on the left hand side of the page again, listings can be broken down in categories according to brand, type, condition, model and other important sections of the digital camera.
Alternatively, use the search engine on the eBay homepage to look for digital cameras by entering the desired keywords.
Conclusion
There are many mistakes that a potential buyer can make before purchasing a digital camera, so follow the steps above beforehand. The need to conduct research into the desired model is of paramount importance, and many of the mistakes listed here can be avoided simply by knowing the difference between a good camera and a bad one, and which one will be suitable for individual users.