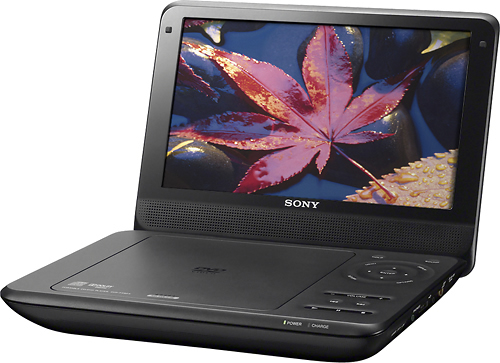 As anyone who has travelled knows, DVD technology can change from country to country and region to region. A DVD player purchased in the United Kingdom, for example, does not play DVDs manufactured for use in the United States or work with the NTSC television system in the U.S. For this reason, world travellers and individuals moving from one region to another are often confronted with the dilemma of having electronics which are irrelevant in their new location.
Fortunately, there are DVD players which have been manufactured to transcend these global differences, and these devices are called region free DVD players.. These helpful devices can straddle the technological divides between countries with ease. When shopping for region free DVD players, it can help to understand how DVD regions and different televisions work, and what advantages a region free player has. It is also useful to know how eBay can make the process of acquiring a region free DVD player easier.
How DVD Regions Work
DVD region coding is a system which was developed by movie studios, allowing them to control the distribution of films and television programs released on DVD. By placing a region code on a DVD, a studio is able to limit its release to a certain geographical region. In this way, a studio can control factors such as pricing and release date of a film, while also respecting certain cultural demands in different regions by limiting a film or show's release there.
Region Codes and Associated Countries
Each of the six main region codes is associated with a specific set of countries or a region. There is also an informal code that defines a DVD as a "worldwide" release in addition to two categories for very narrow applications. The following table lists each region and the countries or applications associated with that region.
| Region Code | Geographical Area |
| --- | --- |
| 0 | Worldwide release; also known as "Region Free" DVD |
| 1 | United States, Canada, Bermuda, and the U.S. territories |
| 2 | Europe, not including Russia, Ukraine, and Belarus; the Middle East, Japan, and South Africa |
| 3 | Southeast Asia, South Korea, Taiwan, Hong Kong, and Macau |
| 4 | Mexico, South and Central America, the Caribbean, New Zealand, and Australia |
| 5 | Bangladesh, India, Nepal, Afghanistan, Sri Lanka, Ukraine, Belarus, Russia, Pakistan, Africa, Mongolia, North Korea |
| 6 | People's Republic of China |
| 7 | Used for DVDs released for rating or to the media as pre-releases for review and award consideration |
| 8 | International venues, aeroplanes, and cruise ships |
Understanding which region a person is located in is very helpful in determining which DVD player works within a specific location. No matter where a consumer is located, he or she should be able to use a region free DVD player to enjoy their favourite form of entertainment.
European Subdivisions of Code 2
European DVD releases can also feature a secondary code that further divides the larger Region 2 demarcation. These subdivisions are coded as D1 through D4 and create a distinction between general European releases and UK releases. D1 DVDs are ones that are intended for release in the UK only. D2 and D3 are releases that are sold on the continent and not in the UK or Ireland. D4 DVD are distributed throughout all of Europe, including the UK and Ireland.
PAL, SECAM, and NTSC DVD Systems
It is important for consumers to understand that another factor plays into the geography of DVDs, as well, namely, the regional television system format associated with that DVD. The three television system formats, PAL, SECAM, and NTSC, were actually developed for analogue application and are not technically digital technology. However, many DVD players with analogue outputs are formatted to only address a particular television format. Most PAL or SECAM-oriented players can actually handle NTSC, but it is much rarer for an NTSC model to have PAL or SECAM capabilities.
Advantages of a Region Free DVD Player
A region free DVD player is a player that can play DVDs from all the regions. There are several, clear advantages to owning a region free DVD player. Each of these advantages can appeal to different consumers, making a region free DVD player a compelling choice for a wide array of individuals.
Leveraging the Global Online Marketplace
The online marketplace is opening up an entire world of film and television to consumers. With a region free DVD player, consumers have the ability to make international selections when shopping for films and series on DVD. With a traditional player, a consumer is limited to his or her own domestic releases, while with a region free DVD player, a consumer can consider many varied and international options as well. Genre consumers, such as individuals who may like Japanese Anime, do not need to wait for film releases in their own countries and instead can access earlier or limited releases from Japan, for example. Film students or enthusiasts interested in a rare French film that is only available in France can play it in their own homes with a region free player. Thanks to a region free DVD player, a consumer gains access to a much wider range of film and television experiences.
Transcending the PAL/NTSC Divide
Many region free DVD players are also capable of working with either PAL or NTSC DVDs, providing users with even greater diversity in their choices. UK consumers interested in seeing a Hollywood film that is out on DVD in the U.S. months earlier than in the UK can easily watch an NTSC release on their own players. This also facilitates the DVD shopping process, since sometimes it can be difficult to determine whether a DVD is NTSC or PAL-compatible. By purchasing a region free DVD player, consumers eliminate yet another barrier between them and a world of DVD entertainment.
Enjoying Films When Travelling or Moving
Consumers who travel often or find themselves moving to another country do not need to worry about switching the DVD player if they have a region free DVD player. A portable region free DVD player can travel easily and readily from region to region, while a standard region free DVD player can be an excellent choice for someone who is planning a move to a foreign country.
Dealing with Blu-Ray Regional Codes
Region free DVD players are often dual-purpose units which can also address Blu-ray discs.. Blu-ray discs are also coded for region, using an A, B, and C or 1,2,3 code for each region. The following chart lists each Blu-ray region and the associated countries.
| Blu-Ray Region Code | Associated Countries |
| --- | --- |
| Region A/1 | North America, Central America, South America, Japan, North Korea, South Korea, Taiwan, Hong Kong, and Southeast Asia |
| Region B/2 | Europe, Greenland, French territories, Middle East, Africa, Australia, and New Zealand |
| Region C/3 | India, Nepal, Mainland China, Russia, Central and South Asia |
By purchasing a region free DVD player which also features Blu-ray capabilities, a consumer can benefit not only from the diverse, international DVD market, but also from the entire range of Blu-Ray options available on the global scene. A DVD/Blu-ray region-free player can add yet another level of value to a film lover's experience.
Shopping for Region Free DVDs on eBay
The online website eBay is a great resource for finding a good selection of region free DVD players. On this website, you can access listings from a wide variety of vendors who provide diversity in choices when purchasing a region free DVD player.
The purchasing process on eBay can work in a number of ways, but one of the direct methods is for you to run a search. The search bar can be found at any page on the site. You can enter a term such as "region free DVD player&" to begin looking through the entire range of options available on the site. You can also use the advanced search options if you would like to run a narrower search to limit results based on parameters such as price and location.
When you shop on eBay, it is a good idea to take a moment to evaluate a seller with whom you are interested in making a purchase. Evaluating a seller is a simple process of looking through the merchant's past transactions and reviewing the feedback submitted by other users.
Conclusion
Consumers who love to enjoy a wide array of film and television programs in the comfort of the home can benefit greatly from a region free DVD player. This type of player allows a consumer to watch DVDs from around the world, transcending the regional codes that limit viewing of international entertainment programmes. Region free DVD players allow for easy travel and moving from country to country. Additionally, they can extend the same range of advantages to the world of Blu-Ray discs through devices that are appropriately equipped.
Finding and purchasing a region free DVD player can be facilitated by the online website, eBay. As an aggregator of multiple merchants, eBay offers a wide selection of these players as well as the DVDs to play on them. Consumers need only run a search to begin looking through listings. From there, the process is a simple matter of taking some time to get to know the seller and finalising a purchase decision to acquire the ideal region free DVD player.