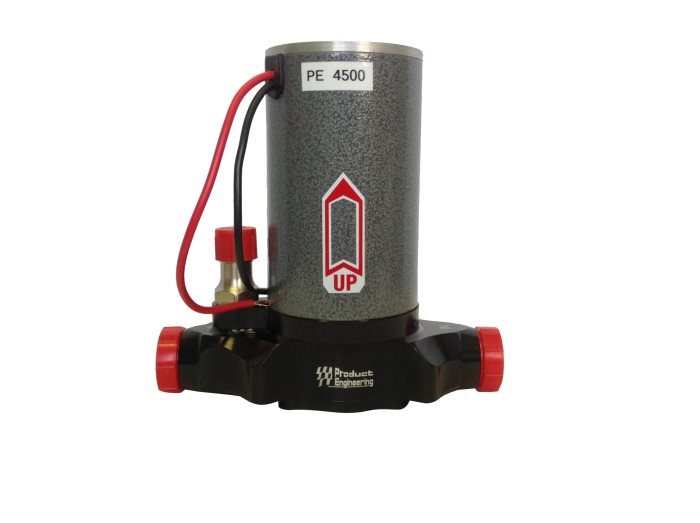 Most car engines require a fuel pump to deliver fuel from the tank to the engine. In a car with a carburettor, the fuel must be delivered at low pressure, while a car with a fuel injection system requires fuel to be delivered at high pressure. Some fuel injected engines require two pumps: a low pressure high volume pump in the fuel tank and a high pressure low volume pump near the engine.
Finding the right car fuel pump on eBay may seem complicated, but knowing how to search simplifies the process a great deal. Learn what types of fuel pumps are available and how to find the right one for a car. Understanding what is meant by specific item descriptions relating to the condition of parts sold on eBay helps buyers to make the best decision for their needs. Finally, learn how to buy on eBay, evaluating the item and the seller before committing to a purchase.
Types of Car Fuel Pump
Two main types of fuel pump are found in cars: mechanical and electrical. Each works in a different way.
Mechanical Fuel Pump
Mechanical fuel pumps are most often used in cars with carburettors. These pumps operate at very low pressure and are being replaced increasingly by electric fuel pumps, so most modern cars do not have this type of fuel pump. As a mechanical device pumps fuel into the carburettor, the efficiency of the fuel delivery is slowed down.
Electric Fuel Pump
Electric fuel pumps are more common in new cars with fuel injection systems. There are two types of electric fuel pumps: in-line pumps and in-tank pumps.. In-line pumps connect to the fuel line and in-tank pumps are usually located inside the fuel tank rather than next to or on the tank like mechanical pumps. Fuel is delivered to the fuel injection system at higher pressure, leading to greater efficiency of fuel delivery.
Electric Fuel Pumps and Performance
The power of a vehicle's engine and how much fuel is needed to attain the right power level determines the type of fuel pump needed. The fuel pump must match the power of the engine. A pump that is too weak or small causes fuel starvation and poor performance. A pump that is too strong or large draws in more fuel than the engine can consume, leading to waste, unnecessary fuel costs, and engine surges.
The fuel pump chosen should promote fuel efficiency, allowing an engine to operate at its best, without suffering from fuel starvation or over supply. As the pressure of the system increases, the pump's volume decreases. Know the maximum pressure of a car's fuel system to find a petrol pump with a flow volume that matches the pressure. In addition, find the required voltage of the pump for the total engine load of the car as well as the pump's flow at that voltage. The voltage of the pump creates pressure on the fuel, moving it through the fuel line. As a result, a higher voltage pump pushes more fuel through the system. The fuel pump's voltage should also match the pressure of the fuel system.
Searching for a Car Fuel Pump on eBay
Cars, car parts, and car accessories are listed in the eBay Motors section, making it easy to find what you need in one place. When searching for a fuel pump have your car's make, model, and year handy. To search, simply type a phrase, such as "new Vauxhall Astra fuel pump&", into the field that can be found on every page. Alternatively, click on a search suggestion to autocomplete the phrase. This displays all listings tagged with these keywords.
To refine your search, choose the most appropriate item features. It is best to buy a brand that you trust or to research unknown brands before buying to ensure that the item meets your expectations. If you would like more control over your search, for example returning more or fewer results, then you can use the advanced search feature..
eBay Car Fuel Pump Item Condition Descriptions
eBay makes is easy to see the condition of the car parts listed for sale. The table below lists item condition descriptions and supplies a short explanation.
Item Description

Explanation

New

Brand new, unused, unopened, undamaged

In original retail packaging, if applicable

May come in non-retail packaging

New other

New, unused, no signs of wear

May be missing original packaging or opened

May be a factory second

May be new and unused, but with defects

Remanufactured

Rebuilt part

Completely disassembled, cleaned, and examined for wear and breakage

Worn out, faulty, missing parts have been replaced with new or rebuilt parts

Functional equivalent of new part

Used

Previously used

Fully operational and works as intended

May show cosmetic signs of wear

May be a display model or return

For parts or not working

Does not function as intended

Not fully operational

Includes parts that are defective and difficult to use, require repairs, or is missing components
Always read the full item description for the most accurate idea of the condition of a car fuel pump. Many sellers supply additional information and most respond to requests for more details when contacted through the "Ask a question&" link.
While most people may prefer buying new parts, buying remanufactured parts is an excellent money saving method. Usually, these parts have been reconditioned to match new parts. Similarly, buying a used fuel pump that is in good condition allows buyers to keep within their budget. Before deciding on the condition of the fuel pump that is required, consider how long the repair should last and how often and far the car is driven. If buyers are planning to replace their car within the next few months and are simply looking to keep it going, then it may be wise to choose a cheaper part.
Evaluating an Item on eBay
Once you have found the right fuel pump for your car on eBay, take a moment to evaluate the item. To see the full item description and all of the information that you need to make an informed buying decision, click on an individual product to view the item listing page.. Here you will find details such as the full item description, images, the seller's accepted payment methods, buying options, postage and packaging fees, and the seller's feedback information. Remember to add the postage and packaging fees to the price of the item to calculate its total cost. Many sellers have returns policies, so if you are unsure whether the fuel pump that you are buying is the right fit for your car, buy from a seller who accepts returns. However, make sure that you adhere to the terms and conditions of the seller's policy.
Evaluating a Seller on eBay
Use eBay's seller feedback feature to get to know the seller before buying. Click on the number next to the seller's username to view his or her feedback information. At the conclusion of each transaction, buyers are encouraged to leave feedback about sellers' products and customer service. Detailed seller ratings provide additional information about a seller's communication, the accuracy of the item description in the listing, the reasonableness of delivery costs, and the amount of time that elapsed before the item was posted. Use this information, as well as details about the types of items previously sold, to make up your own mind about the seller.
eBay Shops
If you find a seller whose products and feedback you like, then visit his or her eBay Shop to see more great deals. Many sellers specialise in a particular type of product. eBay shops make it easy to find everything that you need from one trusted seller, making your shopping experience convenient and allowing you to shop with confidence.
Conclusion
Most cars require a fuel pump to work correctly. Those with carburettors tend to work with mechanical pumps, while those with fuel injection systems require one or two electric pumps. The majority of new cars come with fuel injection as this yields greater fuel efficiency and better performance, so chances are that your car requires an electric fuel pump. These pumps are available in in-line or in-tank models.
To find a fuel pump on eBay, learn how to search and how to refine your results. If your car is a standard model without any modifications, then all that you need to find the right pump is the make, model number, and year of the car. However, knowing something about fuel pumps makes it easier to find what you are looking for.
Items for sale on eBay are categorised according to their condition. Learn what the different condition descriptions mean before shopping. Always read the full item listing to learn all that you can about the product before you buy it. If you have any questions, contact the seller for clarification. In addition, check the seller's online reputation and make up your mind about him or her before you buy.