Biking has always been a great way to get around, but for some, it can also be a quite nostalgic, especially when one rides a vintage bicycle. Many people prefer these bikes not just for their sentimentality, but also many of these bikes are well-built. While buying a vintage bike for beginners might seem like a daunting task, with the right knowledge and help anyone can find the right one that fits their needs.
Consider Age

The first thing anyone thinking of buying a vintage bicycle would be the age. While there are many modern recreations of old bikes, real vintage models should come from a previous era. For example, there are a wide variety of vintage Schwinn bikes, but the company also makes modern recreations of their popular models. Bikes from the 1950s to mid-1980s are the ideal age for vintage bikes, because these are often in good riding condition. Some may require little restoration if the original owner took good care of them. Older bikes may be difficult or expensive to restore, assuming one was going to ride and use them.
Type of Bike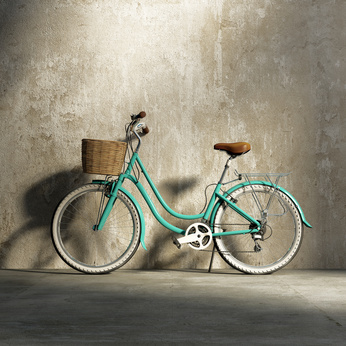 Buyers should also know what type of vintage bike they want, though this is largely a matter of preference. For example, some buyers may want to purchase a bike from a certain era or certain manufacturer. Of course, some may also have a preference for certain styles of bikes. Mixte bikes, for example, are great for people looking for a road bike, while a 3-speed bike may be easier to ride.
Size Matters
The size of the bike in relation to the rider is another important consideration, to ensure the rider is comfortable. For example, the bike saddle should be at a height where the rider can fully extend his or her leg when pedaling down. Most bikes had adjustable saddles, stems, and seatposts, but should this not be the case, then the buyer may have to invest more money the fix the bike or find another suitable model.
Safety Precautions
If riding a new bike in itself requires safety measures, then vintage bike riders should take additional precautions. While many vintage bikes have sturdy frames that can stand the test of time, certain parts go through a lot of wear and tear and buyers, or the sellers themselves, should switch them out before attempting to ride the bike. The brake cables are perhaps the most likely part that buyers should switch out, especially if these seem frayed or worn. They should also throw away old rusty gears and bike chains and find new replacements. Buyers should perform the necessary checks on rubber tyres and replace brittle ones or those with worn treads.