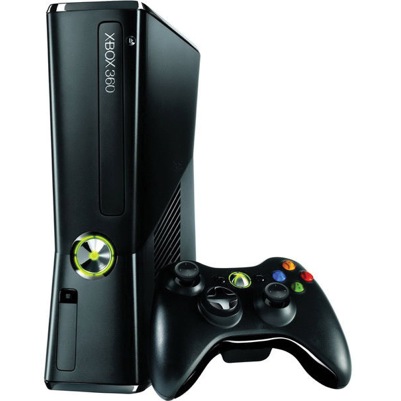 Buying a video game console requires gamers to consider several factors. First, gamers should set budget limits that include prices for both used and new video game consoles. Then, they must create a list of console components that they want either inside of the console or attached to one of the console ports. Rank the components and eliminate those that cause the console to exceed budget limits. This sounds like a straightforward process, but what if a gamer wants to purchase the best video game console for a particular game console, such as fighting? While gamers should still create a budget and a list of ranked components, they also must consider video game console features that work best with fighting games..
Once a gamer selects a console for fighting games, the next step involves finding the sellers who matches the gamer's buying criteria. Gamers can purchase consoles for fighting games at big box electronics shops or outlets that specialise in selling video games and consoles. However, eBay offers the widest selection of video game consoles and provides gamers with a convenient way to make online purchases. Before taking the eBay plunge, gamers should first receive an overview of video game consoles and fighting games, and then reviews the different types of consoles and the features they possess that maximise the enjoyment of playing video fighting games.
Video Game Console Overview
The definition of a video game console can confuse beginner gamers. This happens because some industry publications only refer to the console itself, while other gaming resources define the console as the entire gaming system. For the purpose of recommending consoles for fighting games, beginner gamers should consider the entire system, especially the controls that move the fighters. View a video game console in the same light that shines on desktop or laptop computers. Video game consoles include a central processing unit (CPU), random access memory (RAM), and an audiovisual processor. Yet, the console has no function until gamers interact with the controllers and game media. The best consoles for fighting games are constructed by manufacturers that also produce fighting games meant for playing on their gaming systems.
Some video game manufacturers design games to work on multiple platforms, which is simply the video game system. Video game platforms that possess backwards compatibility allow gamers to play older games on previous gaming systems manufactured by the same company. Backward compatibility is an important feature because many gamers become devoted fans of specific fighting games that endure for years, sometimes even decades. Some fighting games require special controllers that perform more moves than standard gaming systems. It is important for beginner gamers to purchase a console for fighting games that can update software whenever the original manufacturer introduces new features. The software, which is also referred to as "firmware", updates via connecting to the manufacturer's website. The best way to learn about video console firmware updates is to join a manufacturer's newsletter list.
Description of Video Fighting Games
Beginner gamers may also become confused about how to define fighting games. Many action video games include numerous fight sequences, yet most experienced gamers do not consider the action games to be fighting games. The fighting game genre involves two fighters that confront each other in hand-to-hand combat. Fighting games typically display fighters from a side view, and even popular 3D fighting games unfold in a mostly two-dimensional plane of motion. Older fighting games confine fighter movement to left, right, and jumping, while newer fighting games allow parallel plan movement. The following chart lists the most popular fighting games.
| | | |
| --- | --- | --- |
| Game | Manufacturer | Sales (millions of units) |
| Tekken | Namco | 41.4 |
| Street Fighter | Capcom | 34 |
| Super Smash Bros. | Nintendo | 33.78 |
| Mortal Kombat | Midway | 26 |
| Souls | Namco | 13.38 |
In addition to confining fighter movement with a restricted space, most fighting games limit fighter offensive and defensive manoeuvres. Gamers typically learn which punches, kicks, and blocks are the most effective by using trial and error. Some fighting games feature advanced blocking techniques that work best on just a few consoles. Predicting an opponent's move or counter move is a feature that requires enhanced software built into the video game console. Fighting games also stress the importance of the difference between blow heights that can range from low leg sweeps to high jumping facial attacks. The larger the attack height range, the more elaborate the console controller design.
Consoles for Fighting Games
Beginner gamers can play fighting games by using plug and play devices or logging into a gaming website and playing online. Video game consoles provide the best option for beginners, since the units are not affected by the vagaries associated with Internet connection speeds and plug and play devices. The recommended video game consoles for fighting games come from brands that have established years of producing high-quality consoles meant to enhance gamer enjoyment.
Nintendo Wii
Released in 2006, the nintendo Wii instantly earned high marks for its motion-based controls and focus on enhanced fighting visuals. While it has become popular amongst horror game genre fans, the Nintendo Wii is an excellent starter console for beginner fighting gamers. Virtually every Nintendo Wii console includes a stand for the console, which provides gamers with better lines of vision and promotes better posture. Fighting games require a lot of jerky movements that can cause back pain. Console stands allow gamers to sit straight and remain mostly still. The controllers possess LED sensors to create 3D infrared detection, a feature that allows beginners to detect even the slightest opponent movements.
Sony PlayStation 3 (PS3)
Considered the standard platform for sports-related video games, the Sony PlayStation 3 provides a compatible platform for both basic fighting and advanced mixed martial arts video games. As one of the most powerful consoles, PS3 provides gamers with very fast fighter movements and incredible visuals that appear real. Some beginners may have trouble keeping up with the speed of the attacks and blocks, but the PS3 can be a great way for beginners to learn if they play against players that have similar skill prowess. PS3 controllers are easy to grip and offer more functions than standard console controls. Another advantage of owning a PS3 console for fighting games is that Sony collaborates with Electronic Arts Sports to produce fighting games that are specifically designed for PS3 consoles.
Microsoft Xbox 360
Microsoft Xbox consoles are a huge hit among action genre games. Since its release shortly after the PS3, the Xbox has been narrowly defined as the console choice of gamers who enjoy constant action games, such as "Halo 3" and "Gears of War". The same features that define action gaming also help enhance beginner gamer enjoyment of fighting games. The Xbox includes user-friendly controls that have unique commands for each attack and counterattack. Microsoft recently introduced the Xbox 360 Arcade, which the company targets for casual users.
Nintendo DS
Beginner fighting video game players do not have to limit where they enjoy their favourite fighting games. Nintendo has produced a user-friendly console that allows gamers to take their skills on the road. The portable Nintendo DS connects without wires and the console's accessories include beginner-friendly items, such as charging docks and plugs. Nintendo produces a limited line of fighting games solely meant for play on the Nintendo DS.
How to Buy Consoles for Fighting Games on eBay
You can fight the hordes at electronics shops, or conveniently shop for a game console at home by searching for the right seller on eBay. As a beginner gamer, you should utilise eBay's unique top-rated seller feature that recognises the sellers who have earned reputations for selling superior products. eBay places an electronic ribbon icon next to qualified seller product photographs. In addition to considering top-rated sellers, you can verify a seller's reputation by reviewing customer feedback that appears in the seller's product page. Search for top-rated sellers who have received positive feedback over the past year, preferably for selling video game consoles or video games.
Another way to search for eBay sellers is to input specific keywords into eBay's powerful search engine. Once you decide on a console manufacturer, you can then include specific parameters that narrow the search results and reduce the amount of time you spend finding the right eBay seller. If you decide to go with PS3, then you should narrow your search by including keywords, such as " 160 GB " or " 320 GB ", to determine hard disk drive size. If style is your thing, then type the colour you want into the search engine. Black game consoles seem to be the most popular colour because black blends in with most room decors. Once you find the seller who meets all of your buying criteria, contact the seller to see if he or she runs an eBay Store where you can buy a game console.
Conclusion
It is much tougher to be a beginner gamer today than it was 20 years ago. Back in the day, beginners only had to master a few moves for a limited number of games. Contemporary video games requires consoles that operate more like computers than the game boxes of yesterday. The consoles possess powerful chips to increase computing speeds and ample memory to store customised player moves. Beginners may be best served by buying an older gaming console that allows them to master simple moves. The best game genre for learning basic moves is the fighting game, specifically boxing games . Beginners can easily master boxing moves on a standard console. However, the playing field changes when they are ready to step up to more difficult fighting games.
Most of the fighting games released today involve some type of mixed martial arts. Some of the mixed martial arts games require players to perform a series of moves that require using multiple buttons and controls simultaneously. Beginners typically do not perform well by starting with mixed martial art video games. However, when the time comes to progress to the next level, four game consoles stand out as good matches for beginners who attempt more difficult fighting moves. Of the four consoles, PlayStation 3 has earned a reputation for providing the best platform for sports-related games that include mixed martial arts.