If your mobile phone is losing or dropping signals, then it may be time for you to replace the cellular antenna. If the phone still has any sort of warranty, know that doing the repairs yourself is likely to void the warranty. Otherwise, you can save money by replacing your phone's antenna on your own. While the process slightly varies from phone to phone, you can easily do the repairs at home with the correct tools and a bit of patience.
Purchasing a Replacement Antenna for Your Phone
The first step to replacing your phone's antenna is to purchase a replacement. You can find a number of antenna replacement kits, as well as single cellular antennas, or you can purchase a second-hand model of your phone and use it for parts. Any of these options works, although the replacement kit offers the most value for beginners. Many smartphones include a cellular antenna and a WiFi antenna, and you can purchase the option you need. Make sure that it specifically lists your model of phone, as many phones also have other elements, such as speakers, built into the antenna module.
Removing the Defective Antenna
Removing the defective antenna from your phone is a process that varies slightly depending on which model you have. However, you should assemble a small tool kit of a spudger, number 00 Phillips screwdriver, and a small flat or safety screwdriver. Lay out a soft cloth or towel on your work surface so that you can work without scratching the phone. Then, use the screwdrivers to remove any screws in the outer casing, and use the spudger to pry the back plate away from the casing. Identify the antenna, check to see how it attaches to the phone, and carefully remove it.
Installing the New Antenna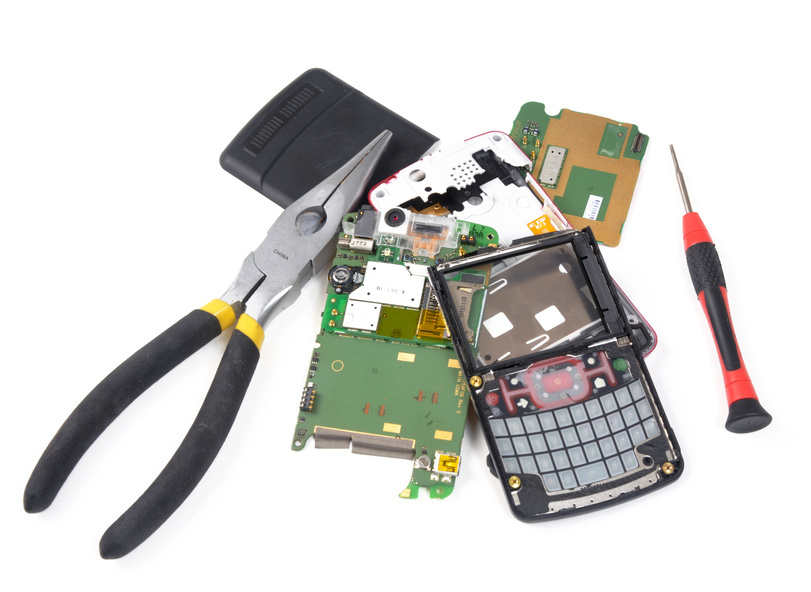 If you already have a new antenna for your phone, then replacing it is the simple reverse of the removal process. Insert the antenna into the space left open by the old antenna, re-attach it using the same method as the original attachment, and then replace the casing. Make sure that you replace any screws from the outer casing, turn on your phone, and test the new antenna.
Things to Consider when Replacing Your Phone's Antenna

Replacing a phone antenna is not a difficult process, but it does require steady hands, moving small parts, and working with elements with which you may be unfamiliar. It is important not to lose any of the parts so you should consider purchasing a small magnetic pad to hold them while you replace the antenna. Work in well-lit conditions and always use the correct tools in order to avoid damaging the phone.