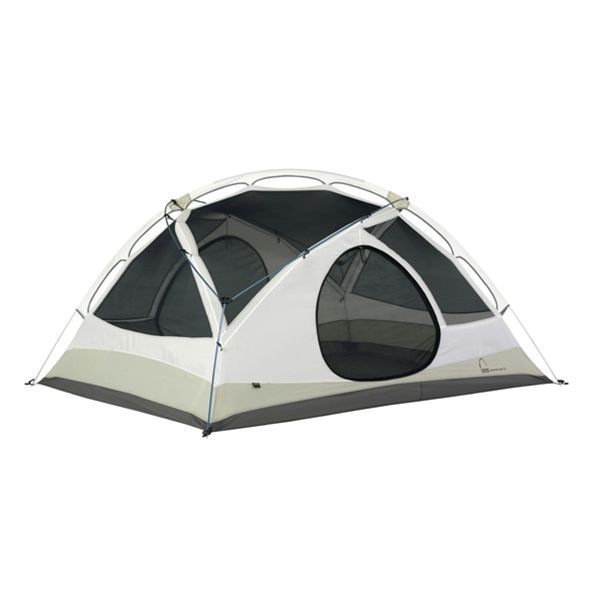 Backpacking is practical way of exploring the world. Travellers often spend the majority of their budgets on accommodation, which can lead to constraints on getting involved in other activities. This is why bringing a tent is often an appealing option for long-term backpackers. It is important to be armed with suitable information on the various types of tent available on online sites like eBay, since different tents will suit different climates and seasons.
Types of Backpacking Tents
Convertible
Convertible tents are commonly purchased by backpackers who wish to be prepared for a variety of weather conditions. Heavier when compared to other types of tents, these tents feature a vestibule, which is useful for storing muddy boots and equipment. Another add-on is the rainfly option that can be easily retained or removed depending on whether the weather is wet or dry.
Summer/Screen
The screen tent is tailor-made for summer. The tent has good ventilation and has integrated bug protection to protect campers from mosquitos and other insects.
Mountaineering/Winter
Made using strong fabrics and pole structures, the Mountaineering/Winter tent is built to face the toughest weather conditions. It is usually designed in boulder-like shapes to protect the camper from strong winds. The vestibule is also larger than on most tents, in order to make space for hiking and climbing equipment.
Three-Season
Three-season tents are designed to keep the camper comfortable during every season except winter. The walls are usually designed with good ventilation and protection. The structure is also constructed to withstand strong winds.
Tarp
A tarp tent is a strong sheet of polyester or nylon that you can assemble by hanging it to trekking poles, boulders or even trees. Ideal for solo backpackers exploring a tropical country in a dry season, this is the lightest tent to carry and perfect for those who do not require extra space for equipment. Bear in mind that good knot-tying skills are necessary when handling this kind of tent.
Tent Features
Before buying a tent for a backpacking adventure, get familiar with the features of a tent in terms of:
* Structure
* Doors
* Pole material
* Pole Connection
* Wall Construction
Structure
Free-standing tents can be raised without the use of stakes, which makes them more convenient to carry and easier to erect. They can also be easily transported from position to position once erected. This structure is preferred by many backpackers and there is a wide selection available on eBay.
Non-free standing tents rely on stakes in order to function. Ample time is required in order to set these tents up properly, especially when placed in sand or snow.
Doors
Two-door tents suit groups of backpackers since they reduce the necessity to climb over fellow tent-dwellers to exit or enter the tent. Also better than one door tents in terms of ventilation and comfort, just be warned that these tents tend to be heavier than smaller models.
Pole Materials
| | |
| --- | --- |
| Aluminum | Most good backpacking tents available on the market use aluminum poles since they are strong yet light. It is also easy to replace parts should the need arise. |
| Carbon-Fibre | These types of poles are more expensive. They are extra-light, but not as strong and durable as Aluminium. |
| Fiberglass | Cheaper and less durable. Tent poles created from this material are not expected to last long and suit short-term camp trips. |

Pole Connectors
| | |
| --- | --- |
| Clips | Setting up a tent with the use of clips is fast and easy. The stability can be compromised in strong winds. |
| Sleeves | Perfect for use where strong winds are expected. The set-up may take longer but it creates a strong, solid structure. However, the airflow is restricted, so ventilation problems may occur. |
Wall Construction
| | |
| --- | --- |
| Single-wall tent | Easy to set-up and light to carry. Only has one waterproof layer, which means that condensation problems may occur. |
| Double-wall tent | Features a discreet inner section for users to sleep in as well as a tent-fly to keep rain out. Ventilation is better with this type of wall construction. |
Tent Shapes
Tents come in different shapes and sizes, each with their own pros and cons.
| | |
| --- | --- |
| A-Frame | Ideal for pleasant weather conditions, A-Frame tents are inexpensive and light to carry. They have limited room for heads and elbows. Also available on eBay are modified A-frame tents that offer more space and are built more sturdily. |
| Dome | Designed with curve-shaped ceilings, these tents offer a wide interior space while the structure suits it for stability in strong winds. |
| Hoop | Also known as Tunnel tents, these are non-free standing tents. Its advantage is a perfect ratio in terms of weight and stability. Set-up requires an ample amount of time. |
| Pyramid | Also called the Teepee Tent, a vertical pole supports the rainfly at the tent's centre. The balance of weight and space is perfect, but performance is bargained on bad weather due to there being no floor included in the design. |
| Wedge | This classic style is elevated at the head end with the ceiling sloping towards the feet. Light and compact, this tent is not ideal if much interior space is required. |
Things to Consider Before Buying a Tent
Any type of traveller, whether a backpacker or luxury traveller, can find shopping for travel equipment exciting. Searching for the best tent is like finding a new home so keep in mind the factors that make you feel at home.
Here is a list of important things to consider when shopping for the perfect tent.
Personal Preference
When shopping for tents on eBay, it can be useful to have a vision of how you would like your tent to look. Do you have a specific size and shape in mind?
Budget
Determine how much money you are willing to spend on a tent. There are a number of durable yet inexpensive tents available from sellers on eBay so research well to find a good selection. Buying a relatively cheap tent will mean that the travel budget can also stretch to cover other additional equipment such as backpacks and walking boots, which can cost considerably more than the tent.
Floor Space
When buying tents from eBay it is not usually possible to see the product prior to purchase. This makes it particularly important to get an idea of how large the tent should be. It can be a good idea to get the tallest person to be sleeping in the tent to lie on the floor, and to place any other bedding and equipment in a demarcated space before measuring out the dimensions that the tent will have to be. Taller people will require higher ceilinged tents, also, not only the square footage, but also the dimensions of the tent.
Ventilation
Breathability is a big factor when a camper aims to have a comfortable experience. In most climates, mesh panels should be used in summer. For windy or wet conditions make sure that there is ample space between the tent and the rain fly. Also, consider whether there will be adequate airflow if purchasing a free-standing tent.
Weather Conditions
Ask how long the trip will be and what the weather conditions are likely to be in the travel destinations. It is not necessary to bring a tent designed for winter if the plan is to visit tropical countries during the dry season.
Shape
The shape of the tent dramatically affects its physical aesthetic and many people choose tents on the strength of their shape alone. However, back-packing is often a more serious undertaking than domestic or festival camping and it is important to understand how different shapes affect the tent's performance in various conditions.
Trying Before Buying
If buying a tent of eBay, check whether the seller is within travelling distance and visit the tent prior to making a financial commitment. Doing so also offers an opportunity to check that the tent is complete before buying.
Anatomy of a Tent
Responsible tent owners should familiarise themselves with the different parts of a tent and their uses.
| | |
| --- | --- |
| Ceiling Loops | Commonly used for hanging up clothes or lanterns. |
| Hubs | These are the connectable metal poles that create strength in the structure. They allow poles of different dimensions join together. |
| Inner Pockets | Storage for small items. |
| Inner Canopy | A special add-on for double-walled tents, inner canopies ward off unwanted creatures like insects. Usually made of mesh and breathable, the inner canopy allows air to circulate through the tent. |
| Bathtub Floor | Placed above the sidewalls of the tent, this waterproof part reduces leakage on rainy days. Usually, the rainfly is placed a few inches above the floor's parameter. |
| Poles | The poles serve as the tent's skeleton. |
| Guy Lines | These offer extra support and anchorage to the tent in windy conditions. |
| Rainfly | The rainfly covers the body of the tent leaving a small space for ventilation. The rainfly is usually made out of nylon and sealed with silicon or polyurethane. |
Conclusion
Buying a tent for a backpacking trip can be a fun part of preparations to go travelling. There are a wide variety of tents available to buy on eBay, suiting different budgets and size requirements as well as different climates and weather conditions.