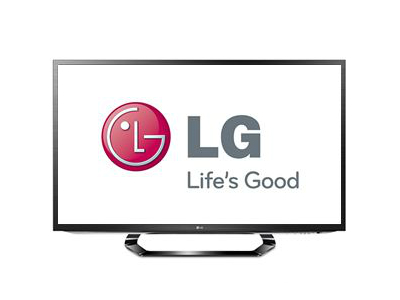 The advent of the flat screen television in addition to an increased need for space in the modern home has led to a widespread wall mounting trend. Not only does a wall-mounted TV free up more space in the lower part of the room, it also ensures that younger members of the household do not damage the expensive appliance or deposit sticky fingerprints all over the screen.
A DIY television wall mounting project may seem daunting to some, but it is in fact a much simpler process than one might think. With the correct tools and the right action plan, even a do-it-yourself novice is able to install and mount a TV to the wall.
There are a number of different places to purchase TV wall mounts and brackets including department stores, electronics outlets, and online retailers. A simple, convenient online choice is eBay, where prices and brands can be compared easily.
Learning how to install safely is the first step in ensuring the TV is secured and cannot fall off the wall. The different types of wall mounts and brackets are important to study as well.
Plan Your Wall Mounting Project
Before beginning a wall mounting project, it is imperative to make an action plan. This is critical if the television in question is very large, because if so, more help may be needed to avoid injury or damage to the unit itself. While action plans differ depending on individual circumstances, they all need to include the following factors:
The layout of the room needs to be taken into consideration before beginning
The TV needs to be viewable without excessive neck bending or body posturing
If the television is hidden when not in use, the method of concealment must be considered
Mirrors, paintings, special blinds, and room dividers are all effective ways to conceal a television
Because every wall is slightly different, a TV owner needs to make sure he or she knows how it is constructed before the brackets are put into place
Mounting instructions are different for brick than they are for drywall
If all of these elements are carefully contemplated before the installation, a plan can be drafted so that the mounting project is successful and problem free.
TV Wall Mount and Bracket Styles
There are a number of different types of wall mounts to choose from, and the use of each depends on the buyer's needs. The size of the television in question, its location, its position in the room, as well as the furniture used by the occupants of the home, all need to be factored into the final TV mount choice.
Flat or Fixed
Also known as a low-profile mount, a flat or fixed mount does not tilt or swivel, and it often sits just 2.54 to 5.1 centimetres away from the wall. A fixed or low-profile mount costs the least of all types of TV mounts because of the simplicity.
A low-profile mount is a great solution for a family with a seating area which is fairly level with the TV's final location. A flat mount is likely not the right choice for a television mounted high up on the wall, as flat screen displays are best viewed from a shallow angle. Also, a TV attached with a flat mount has to be taken off the wall before cables can be changed.
Cantilever
Cantilever mounts include jointed assemblies, which exist to provide a means of pulling TV units away from the walls; they can also move down or up, if need be. Many cantilever mounts tilt and swivel for extra functionality. Cantilever wall mounts vary in complexity depending on the range of movement provided by the arms. They are ideal for televisions mounted in corners or for TVs which need to be pulled down to achieve the best viewing angle.
Because of their expense and complex nature, cantilever mounts are best suited to situations in which they are specifically required. Installing a super-flexible mount in a simple setting is typically unnecessary.
Tilting
A tilting mount attaches easily to the TV and to the wall, and it provides a simple way to adjust the vertical viewing angle. The pivot generally does not add to profile depth in a major way. A tilting mount provides extra functionality when needed, without increasing the price significantly. A tilting mount is great for a television placed on a flat wall which does not need to swivel in order to be viewed.
On the other hand, a tilting mount is not suitable for a situation in which horizontal swivel or tilt functionality is required. For that reason, a tilting mount is not recommended for a television placed on an uneven wall or in a corner.
Tilt and Swivel
Otherwise known as the full-motion wall mount, the tilt and swivel mount is a fully functional mounting system designed to provide vertical and horizontal tilt, as well as additional angle adjustment in any direction. The full-motion mount is the most flexible way to attach a television to a wall. It is made to support any size TV and accommodates most situations. Many tilt and swivel mounts also allow televisions to be pulled away from the walls to a degree.
This type of mount is the most complex to install, simply because of the complicated nature of the mechanism inside. Having one or two other people on hand to help assemble the mount and hang the television is advisable.
With the help of the products above, almost all TV mounting scenarios can be tackled with a minimum of fuss, creating more room and less clutter.
TV Wall Mounting Guide
Before beginning the installation process, it is recommended that the TV owner ensures that he or she is prepared for the task. Organisation is key and can be the difference between an efficient, successful installation and a drawn out, frustrating project.
Check Package Content
Before any DIY task begins, it is vital to check that all of the parts for the wall mount are in the package as they should be. In the event of a faulty or a missing piece, many mount manufacturers request direct contact with the customer rather than a store return, so replacement parts may take a few days to arrive.
Organise Appropriate Tools
The tools needed for the task should be reviewed by looking at the product instructions. They should be gathered up and placed in an easily accessible area. Not having the correct wrench or screwdriver set half way through a project can be a recipe for disaster.
If the TV mount is to be installed on a concrete or brick wall, it is advantageous to purchase or borrow a masonry drill to bore into the hard material. Wall plugs are needed to hold screws tightly, and for the most secure fix, a bonding agent can be applied between the wall plug and the wall.
TV Bracket Attachment
If a flat mount or a low-profile mount is being installed, it is usually best to plug all the appropriate cables into the back of the television before beginning. Once the perfect spot for the installation is determined, the TV owner can proceed, attaching the bracket to the back of the television first, as follows:
Any fixed stand on the bottom of the TV has to be unbolted and taken off
Mounting holes for the television have to be located
Plastic caps should removed using a screwdriver or similar tool
Mounting arms are then attached to the unit in a level way
Do not over tighten the screws or the plastic shears because the mount can fall off
Wall Mount Bracket Attachment
With the newly bracketed television safely stowed, the TV wall mount bracket can be affixed. Marking the drill holes or screw holes on the wall before beginning is the best way to ensure a level result. The following tips also help:
A stud finder reveals the very best location for placement within a drywall surface
Wall mount kits generally come with screws or with lag bolts
Even if the wall is not concrete or brick, it helps to drill small pilot holes to aid screw or bolt positioning
Connecting the Cables
As mentioned before, in the case of a low-profile mount, cables are best connected before the television bracket is placed. In all other cases, the cables need to be attached before the television is hung up. At this stage, it is important to ensure that the DVD player, cable box, and surround sound system are unplugged for safety reasons.
Hanging the Television
Unless a very small flat screen TV is being hung up, it is safest to ask for help when interlocking the brackets. One person lifts the set, while the other secures the mounting arm to the wall bracket plate. Once the TV is in place, the connections need to be tested to ensure they are locked securely.
After that, the television and its accompanying equipment can be tested to ensure that all functions work and then adjustments can be made as necessary. If everything is in working order, the job is complete.
How to Buy a Flat Screen TV and TV Wall Mount on eBay
Buying a flat screen TV and a TV wall mount on eBay is more simple than driving distances to several technology and electronics shops. By typing in "Samsung TV" or "TV wall mount" you are able to see dozens, if not hundreds of potential products. If you know the specific brand, you can filter accordingly. Or, if there is a particular price point you want to compare, you can filter according to a predetermined price range. Once you have relevant results listed you can compare various products from several sellers. If accountability and reliability is important to you, review all the sellers' feedback on their pages. Previous buyers were encouraged to leave feedback after their transactions were complete. This feedback should help you in your buying process.
As you review the items you may notice some sellers are more forthcoming with information in their product pages, while other pages are sparse. Should you have any questions about the products you can email the sellers directly from the product pages and await the answers.
Conclusion
Flat screen TV sets are one of the most popular and desirable electronics items on the market. Not only do they save space but they also provide excellent HD picture quality, and all with lighter and lower profiles. It is now possible to own big screen televisions without having their bulk dominate living spaces.
If you have a flat screen TV and want to mount it on the wall, your choices are wide ranging, from a simple, low-profile attachment, to a full-motion and cantilever mount. The style you buy depends on your circumstances and the location in which your TV is hung. While a low-profile mount is great for an even angle, a tilt and swivel mount is more effective when a television is placed high up or in an unusual location.
Attaching the TV to the wall via a mounting kit is generally a job for two people and involves a series of steps. Careful planning and preparation can reduce the risk of accidents and make the job much easier.
Though there are numerous places to buy TV wall mounts and brackets, trying to compare the large number of options and prices can be confusing. A convenient online choice is eBay, where thousands of items are found from sellers all over the country. Because of the honour-based feedback system and the competitive marketplace, excellent prices and great customer service are standards of the site.
Safely mounting the flat screen TV on a wall keeps the unit out of harm's way, as well as open up the room and creates an aesthetically pleasing space. For many families, the child-friendly nature of the arrangement is also a bonus.