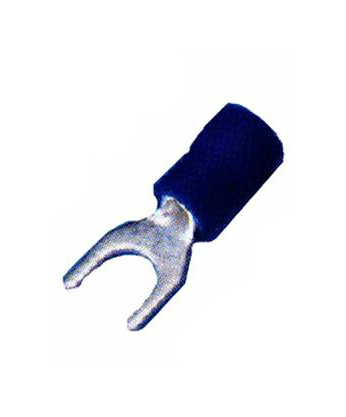 Enhancing a car stereo system is a great way for drivers to add value to vehicles in a way that enriches the quality of their own experiences in their vehicles every day. When connecting a car stereo system into a vehicle, however, vehicle owners need to utilise various terminals and types of wiring to wire the stereo correctly and effectively. The terminals and wires used in these scenarios vary widely. Before looking for and purchasing these connectors and wiring, consumers can benefit from taking the time to understand the different types of terminals on the market and the wiring options and techniques that go along with them.
With this information in hand, they can then benefit from gaining an understanding of how to search for and purchase wiring terminals through one of the largest retail sources available in the marketplace today, the online retailer eBay. As an aggregator of vendors, this site compiles multiple versions of all the necessary terminals and wiring components to provide consumers with straightforward solutions to their terminal and wiring needs.
Buying Terminals and Wiring on eBay
When you go to eBay, you may notice that every page on the site features a search bar. This search bar gives you one of the easiest ways to begin looking for terminals and wiring on the site. It allows you to enter a keyword term, such as 'car terminals', to begin looking through all the listings on the site related to that term. Additional options include going through the various categories on the site or using eBay's Advanced Search option. Before beginning a thorough search and vetting products on the site, however, you may wish to take a moment to review and understand the different types of terminals that are available on eBay so that you can run an exact search.
Types of Terminals Available on eBay
When shopping on eBay, consumers may encounter an array of terminals. Each of these terminals has a unique feature set and addresses a separate application within a car's stereo system.
Banana Plugs
Banana plugs are quick connect devices that facilitate the insertion of bare wire into a signal input. They resemble the RCA plugs used on headphones. The bare wire is screwed into the base of the plug securely. The plug then inserts into the input interface and translates the wire's signal.
Battery Terminals
Battery terminals in the context of a car stereo system facilitate the direct connection of an amplifier to a car's battery. Amplifiers can be powerful power handlers that need a consistent and reliable power connection. Battery terminals screw on to battery posts on a cell. They are typically made of conductive metals, such as gold or bronze. Battery terminals are also sometimes coveted for their aesthetic as well as their practical value since they add a bit of polish and sheen to an engine.
Fork or Spade Terminals
Fork terminals are small pronged terminals that provide a secure connection with screw type posts or mounting studs. These terminals, sometimes referred to as spade terminals, have two prongs arranged in a U-shape with an insulated base. The wire component is inserted into this insulated base. Some varieties are non-insulated. The prong element of a spade terminal can feature a flanged or locking design that provides a more secure fit with a mounting stud. Fork terminals are often colour-coded to indicate which wire gauge the terminal accepts.
ISO Terminals
An ISO terminal is a multi-pin connector used primarily in Europe. It is designed for use under ISO standards with head units in a car stereo system. ISO terminals can come with four different connectors, each with their own application and feature set.
ISO Connector

Description

Notes

ISO A

8-pin power supply connector

Present on all ISO terminals

Each pin can address a specific task

ISO B

8-pin loudspeaker connector

Dedicated pins for each loudspeaker (front, rear, left, right)

Often brown

ISO C

20-pin miscellaneous connector

Sometimes split into three smaller mini-ISO connectors

ISO D

10-pin sat nav connector

Rarely used
Selection of an ISO terminal depends on what devices a consumer has installed in a vehicle. Most ISO terminals utilise just ISO A and B, with C and D as optional add-ons.
Ring Terminals
A ring terminal is a similar connector to a spade terminal in that it fits flush under a screw on a post. Rather than slipping under a screw as with a fork terminal, a ring terminal fits over and encircles the post. As with a fork terminal, a ring terminal is insulated often and colour-coded for wire gauge. Ring terminals provide the most secure fit for a screw connector.
Wire Reducers
Wire reducers allow consumers to decrease the size of a wire gauge so that it works with a particular component. As an example, a certain wire gauge may run an entire system, while an amplifier only accepts a different, smaller gauge of wire. A wire reducer would bridge this gap and provide a clean connection. A wire reducer works with any input terminal that accepts bare wire.
Understanding Wiring for Car Stereo Systems
The wiring used to connect the power and speakers on a car stereo system is an essential element in creating a quality system. Understanding how wiring works and how its quality can be judged is important when selecting car wiring.
Understanding Gauge in Wiring
Wiring for car stereo systems come in different weights or gauges. The lower a wire's gauge, the thicker it is. Thicker, lower gauge wire is used typically for grounding, amplifiers, and subs. Lighter, higher gauge wire is used for speaker components, tweeters, and crossover systems. Choosing a gauge should be based on the flow of current needed between the various system components.
When shopping for wiring on eBay, consumers should keep in mind that there is a different wire gauge rating system used in the States. The U.K. uses the Standard Wire Gauge system, or SWG, while the U.S. utilises the AWG, or American Wire Gauge system. These different systems do not easily translate; that is to say, a wire gauge in one system does not have an automatic correlate in the other. That being said, consumers should consult with sellers closely as to the gauge of a wire and whether or not it suits their needs if it is AWG wiring.
Understanding Wiring Features
There are certain features used to define the quality and performance of wiring beyond its gauge. Oxygen Free Copper, or OFC, helps make wiring hyper-conductive. This can maximise performance with amplifiers and speakers. Tin is another component sometimes used in wiring to help limit corrosion.
A wire's strand count is another important feature to consider when shopping on eBay. This number defines how many strands are braided into the single wire. Wiring with a high strand count can be more durable and more reliable, as every strand acts essentially as a backup to the entire connection.
The Purchasing Process on eBay
Once you have settled on the types of terminals and wiring you need for your project, you can begin the purchasing process on eBay. Run your search utilising an appropriate keyword term to pull up listings related to your search. As you scan through these listings, ask yourself which listings have relevant titles that seem to describe the item you need. Click on these titles and look at each item's description in detail. You want to keep an eye out for additional information on an item's specifications, as well as purchasing details related to payment and shipping. Use all of this information to determine whether an item is the right one for you in the long run.
Getting to Know the Sellers on eBay
Another factor that can be important in selecting an item is the seller. You want to work with sellers who you feel have the right stock and experience to satisfy your needs. When an item catches your eye, click on the seller's name after reviewing the item's details. This takes you to the seller's page, where you can review feedback on a seller submitted by other customers and look through a seller's past listings. Use this information to provide a framework for determining if a seller is the right fit for you.
Conclusion
Quality terminals and wiring are necessary to wiring a great car stereo system. Finding and purchasing the best and most appropriate versions of these items is predicated by consumers having thorough insight into the types of terminals and wiring available on the market today. Items like battery terminals and ring terminals have different, dedicated methods for creating connections in a vehicle and can work with a variety of wire gauges and types. Without an understanding of these factors, consumers might not be able to find the right tools for their particular projects.
Once they have informed themselves as to the different items available for purchase in the world of terminals and wires, consumers can begin the purchasing process in earnest. By pursuing this process on eBay, consumers avail themselves of one of the largest catalogues of options available in the marketplace today. With eBay, consumers can find and purchase quality terminals and wires of any type for their car stereo installations.