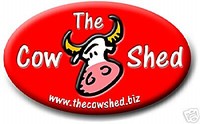 Wooden Garden Furniture, Play Centers and Log Cabins.
Wood characteristics

Wood has a number of specific characteristics, which are natural and inherent to it. The biggest practical moment is, that the wood has its specific color and density, also the effect of humidity result.
In longitudinal cut most of the wood has a nice, decorative and often very appreciable cutout which is called texture.
Wood has a specific scent. The scent is given by attars, resins and fermented substances. New-mown wood gives a better scent.
A very important attribute of the wood is to store and easily return the water.

The bad attribute is to bloat and dry out. When wood is drying, it shrinks, its linear measurements and volume decrease. When the wood absorbs humidity, its linear measurements and volumes increase.

Downsides of the wood are that it chaps and warps. When wood dries, humidity firstly evaporates from the surface, outer layers and only after from deeper inside layers. That is why, when the outer layers start to shrink, the inside layers, due to bigger wetness, oppose to drawing. Firstly the surface is chapping, next the inside. When wood dries it can have longitudinal or cross warp. Longitudinal: When dried straight balk bends, flat plank twists and gets the form of the propeller. Cross: When the form of woods' cross-section is changing, quadratic balk becomes the balk with rectangular or rhomb cross-section, flat plank becomes hunched.
Wood has a number of specific technological characteristics. It easily splits along the fibre, nicely holding metal fastenings, it can flex easily, is durable to depreciation. Screws hold in the wood extremely well. Screws have a much better grip with the wood than the nails, and they do not cut the strings.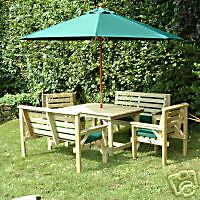 Peculiarity of the wood (taints): branchy wood, cracks, subnormal structure, infractions made by fungus and insects. Wood, as it is a product of biological origin, is so varied, that the concepts "normal wood" or "subnormal wood" often has a conditional complexion. On sawn-on wood and sawn timber assortment following fungus taints may occur: mould, browniness. Mould funguses generally do not affect physical and mechanical characteristics of the wood.
When wood is affected by biological (fungus), physical (environmental temperature and humidity) and chemical factors – it decomposes.
Wood may last a long time, but volatile humidity and temperature of the environment reduces its lasting, because of that, a variety of cracks, which can damage the woods' integrity ,upspring, that facilitates woods' infection with fungus, and its rapid development. The older the wood is, the better its timbers durability is.
The most effective way to protect the wood from insect and decay, is to soak it with special preparations, which are toxic to fungus and insects, - antiseptics.

Our Garden Furniture
Thank you for reading my guide. If you found it to be informative or helpful, Please click the "YES" button below, your vote is appreciated.