Though people collect a variety of antique sewing tools such as old needle cases, scissors, rulers, clamps, and thread winders, savvy collectors know that the most valuable items come from the heyday of sewing, the Victorian era. You can look for full sets of collectables, which often include engraved items, or concentrate on the top memorabilia, like sewing boxes, tables, and machines.
Antique Sewing Boxes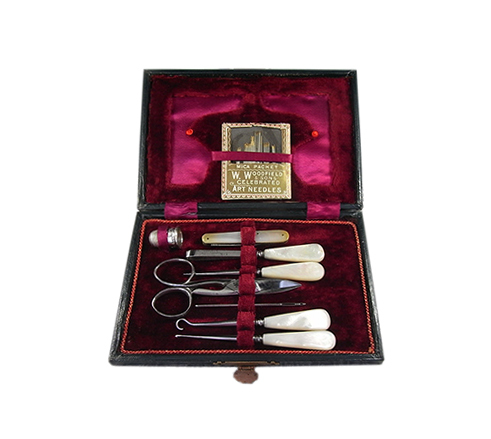 Before inexpensive and well-made clothing became widely available due to factory mass-production, sewing was an essential part of daily life for people around the world. Complicated sewing skills were mandatory in many homes, and as a result, boxes designed to hold sewing tools were extremely diverse and widespread. Most often made from the cheapest materials, such as wood or sturdy cloth, these boxes frequently passed from generation to generation in many families, and today rank amongst the most sought after sewing collectables. Serious collectors especially value boxes made in the 18th century, when skilled artisans from around Europe produced containers made from rare wood, leather, ivory, and even precious metals.
Antique Sewing Tables
Victorian era master artisans produced sewing tables so sturdy and solid that many have survived in excellent condition to this day, becoming some of the most appreciated collector's pieces in the world. Designed to provide lots of working space, sewing tables often came with a full set of tools. If you cannot find one already fully loaded with various antique tools, look for a table that includes an attached cloth bag for storing sewing materials. You can fill the side bag with a variety of sewing collectables such as pincushions, thimble holders, and thread winders.
Antique Sewing Machines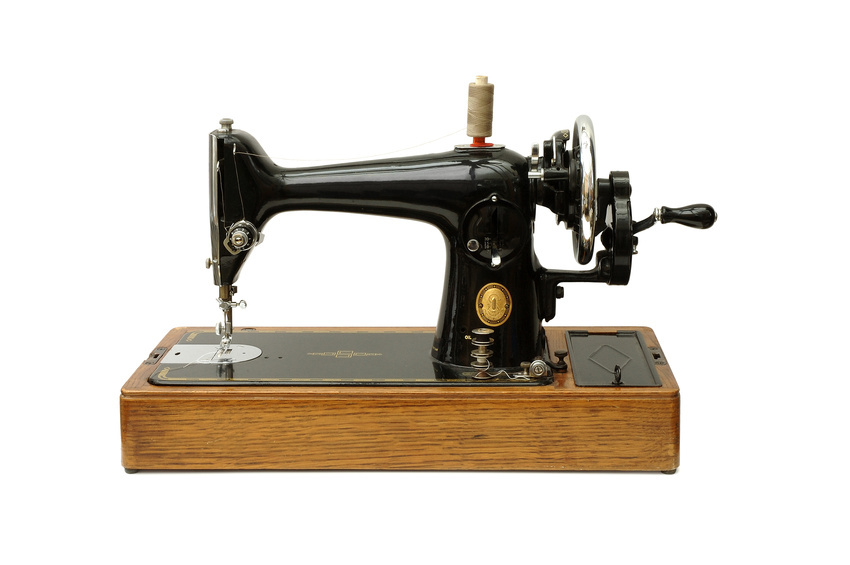 Considered the star of any sewing enthusiast's collection, an antique sewing machine makes an attractive display piece in any home, especially when combined with a matching antique table. The finest 19th century manufacturers designed and built their machines with the highest production standards in mind, so many antique machines from this period still sell in perfect working order. Singer is the name most associated with the production of sewing machines, largely because this manufacturer succeeded in developing the first electric machines in 1889. By the end of the First World War, Singer sold hand, treadle, and electric machines around the world. Many of their machines are the most valued pieces in collectors' homes in all corners of the globe, and are available at a wide range of prices. For a more eccentric addition to your vintage sewing item collection, look for a machine made by Kimball & Morton, a manufacturer renowned for producing several lion-shaped models, popular at the end of the 19th century.