Beatrix Potter's imaginative books have been fascinating children and adults alike for more than a century. The books have also inspired various collections of figures, which are coveted by collectors all over the world. The first Beatrix Potter figures appeared at the beginning of the twentieth century and they were modelled from clay. Over the years, they became quite sophisticated, so it is important to learn more about them if you are interested in collecting.
What are Beatrix Potter Figures?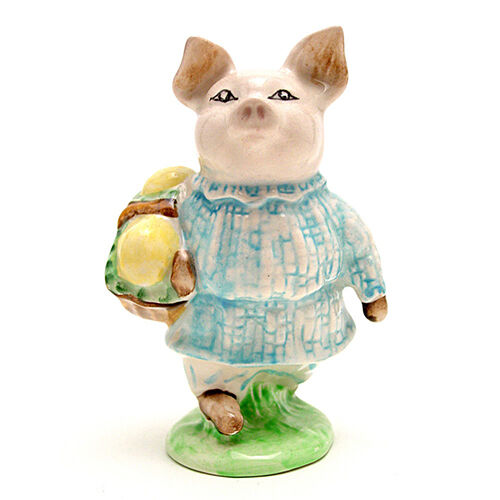 The characters in Beatrix Potter's children books inspired the Beatrix Potter figures. The author herself started to model figures based on the fictional characters in her books in 1907. The first true collection of Beatrix Potter figures appeared in 1948, being produced by the Beswick factory. The factory continued to produce the figures until 1989, when the Royal Doulton took them over, and the production ceased completely in 2002. Nowadays, since the figures are no longer in production, they have become very collectible items.
Types of Beatrix Potter Figures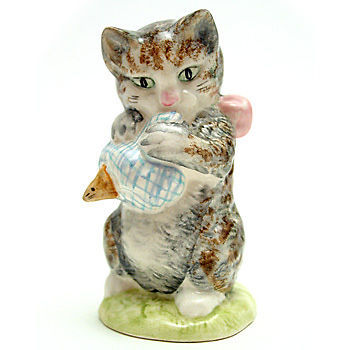 There are two main types of Beatrix Potter figures you can collect, based on their manufacturer: Beswick figures and Royal Albert figures. Most figures come in several versions with numerous variations, depending on the year of production. For example, the Jemima Puddle-Duck figure comes in two versions with five variations. The variations include changes in clothing details such as the yellow scarf clip. Other popular types of Beswick figures include Cousin Ribby, Johnny Town Mouse, and Peter Rabbit. Some of the figures are rarer than others, so they may be more valuable for collectors. Examples of Royal Albert figures include Gentleman Mouse Made a Bow, Peter and the Red Pocket Handkerchief, Samuel Whiskers, and Mrs TiggyWinkle. Just like in the case of Beswick figures, Royal Albert ones come in various sizes and variations.
What to Look For When Shopping for Beatrix Potter Figures
The condition and rarity of Beatrix Potter figures are two of the main factors to consider when browsing for new pieces to add to your collection. As with many other types of collectibles, Beatrix Potter figures in mint condition are the most valuable and sought after by collectors. Figures that are new and in the box box are rare, but if you find one that has never been removed from its packaging, you have stumbled upon a gem. When shopping for Beatrix Potter figures, look for the mark of the manufacturer in order to be sure the item you purchase is authentic. Finally, look for any signs of damage, including chips and traces of dirt that can decrease the value of an item.