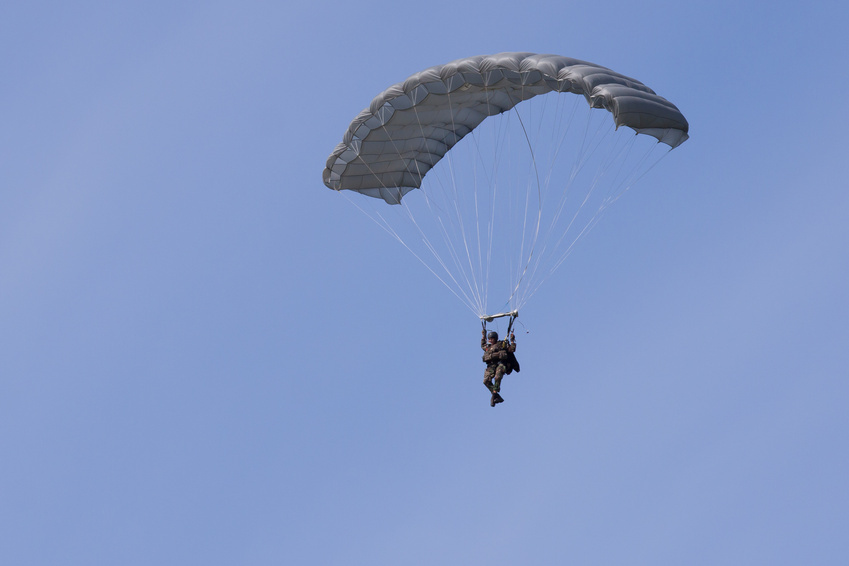 Collecting military memorabilia has been a favourite pastime for many centuries. From uniforms and medals to military parachutes , each item embodies a piece of history. Understanding the characteristics of military parachutes from different eras helps collectors to identify authentic products.

Military Parachutes in the First World War

Parachutes existed before the First World War, but they were considered foolhardy devices only suitable for thrill seekers. The emergence of aerial fighting and artillery that could cover a great range led to the use of hot air balloons as a means of observing the battlefield during the Great War. Aeroplanes were used to transport these balloons and their observers, who could then jump out of the falling balloon, snatching a parachute from its basket. These balloon parachutes were not considered appropriate for pilots and plane crews, and indeed, many balloon operators who used them did not survive.
Military Parachutes in the Second World War

The origins of the Parachute Regiment are in the Second World War. These soldiers were used to gain tactical advantage, as they could be inserted into the battlefield from the air by parachute. Early parachute canopies were constructed of canvas, but before the Second World War, it was discovered that silk was a much better fabric because it was lightweight, strong, easy to pack, and fire resistant. However, silk was a product of Japan, which was not exporting supplies to Great Britain during the war. Manufacturers of British Second World War parachutes used nylon, which turned out to be superior to silk because it was more elastic, less expensive, and resisted mildew.
Vintage Military Parachute Colours
Early in the Second World War, parachute canopies were white because eliminating dyeing during the manufacturing process meant that equipment could get to the troops quicker. However, it was soon discovered that white parachutes hanging in trees and spread on the ground were conspicuous to the enemy, so they were used for training only. The British began using dark green and black camouflage parachutes. In order to make it easy to identify the type of cargo, such as weapons and ammunition, signalling equipment, rations, or medical supplies, cargo parachutes were made in a variety of colours.