The Kader Company, the world's largest manufacturer of model railways, acquired Bachmann Bros. train modeling business just a few years before launching its European line in 1989. In the years following its acquisition, the brand saw enormous success with its OO gauge model train Branchline products. Those shopping for Bachmann locomotives today should pay attention to any available specifications, as the company now makes models in additional sizes. Avid collectors will also want to evaluate the condition of each product carefully and accumulate one of each of the Branchline trains on the market.
Specifications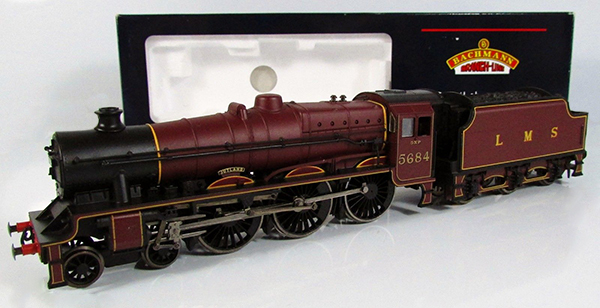 Matching the appropriate measurements of a model train to its track allows for the toy to run smoothly. OO Gauge Bachmann models require a track that contains a 16.5 mm space between the side rails. This design reflects a common choice by manufacturers of these devices, but additional options exist. A smaller model railway system usually includes items constructed using the N scale, for example, and Chinese producers use an HO scale. Smart buyers take the extra time to vet each product for sizing information before making a final decision. Reach out directly to sellers for confirmation that a product belongs to a specific category of models. Also read all packaging materials, and check for any stamps on the bottom of the train or track that might indicate which scale the model follows.
Condition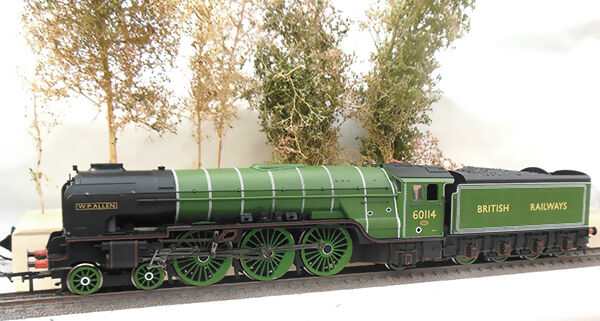 When purchasing these products used, shoppers should examine the surface of each piece for scratches or missing pieces that might hinder their functionality. Repair will likely prove costly, so look for items that are in good to fair condition. Ask to see the product in motion and inspect any available images. Also try to find components in their original packaging, as this protection prevents damage over time. As these sometimes serve as children's toys, expect some light wear and tear, but do not trade quality for a bargain and risk the product failing to work correctly.
Types of OO Gauge Bachmann Trains
The most sought after OO Gauge Bachmann Trains include those commemorating an important historical event. For example, the company released a design celebrating its 25th anniversary in 2014 and also offers an ambulance train model featuring the medical efforts of World War 1. Some may even want to purchase a train set to start a new collection or complement an existing one. These products often feature at least a couple of train models, such as a tank or livery and a coach car. They also usually include a few accessories such as miniature people or stations.