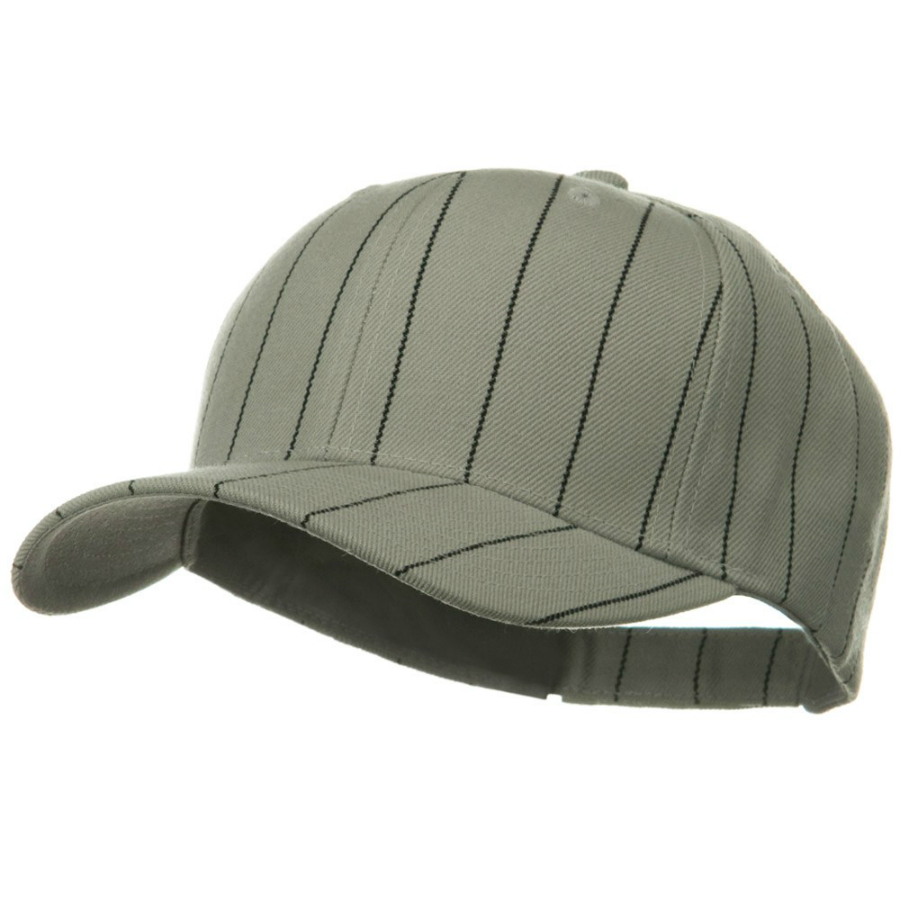 Baseball caps are very popular among both young and not-so-young people. They are used as part of baseball apparel, but also as giveaways for advertising campaigns, as fashion accessories, or for practical reasons to protect the eyes and head from the sun. It is very important for one to know the parts of a baseball cap and the types of baseball caps available before making a purchase as both comfort and style are important when choosing a cap.
It should not be too complicated to buy a baseball cap. For the true fans and connoisseurs, there is much more to it than just a few centimetres of cloth and some thread; they notice even the most apparently insignificant detail of a baseball cap. A cap has several components, the crown, panel, button, eyelet, and bill. This guide presents the main types of baseball caps and offers tips for buying baseball caps, including how to select among the main types of caps and how to buy them on eBay.
Types of Baseball Caps
Before approaching to buy any baseball cap, one should know the basic features of the main types of caps available on the market. This information will prove useful when selecting a baseball cap that will not only fit well, but will also be appropriate to its purpose.
Fitted
The name of this type of cap speaks for itself. The cap comes pre-fitted and it cannot be adjusted: therefore, one needs to be extremely careful when buying this type of baseball caps, because if they do not fit, nothing can be done to resize them.
These are the types of hats that all professional baseball players wear and the caps are custom-made for them. Fitted baseball caps are most often created from wool, have a higher profile and a structured front. Since they do not have any closure device to control their circumference, the fitted baseball caps may not fit perfectly to all people. This is their main disadvantage: if they do not fit, they cannot be adjusted.
Adjustable
Adjustable baseball caps are the most popular types because they can be fitted to almost any head size. They are made from all types of materials, such as mesh, cotton, and wool. The closure systems on these caps can be: plastic strap, velcro strap, leather strap with a buckle, velcro, and D-fit closure.
Adjustable baseball caps may not be so popular in sports, but they are most often the option for everyday use. People buy these caps because, unlike fitted caps, they can be easily adjusted and depending on the person's preference, the cap could be either loosened or fastened. Also, these are a good choice for kids, because they grow very fast, and a fitted cap will only fit the child for a few months.
Unstructured
These are normal baseball caps, with the only difference that the front is soft and it is positioned lower on the person's head, giving him or her a more casual look. The caps could be fitted or adjustable, but they are usually adjustable to match all buyers.
Visors
This is a baseball cap that has no top and looks like a headband with a brim on it. This cap is not strictly a baseball cap but is very popular among women tennis players. Maria Sharapova, for example, usually wears a visor cap when she is on the court.
Trucker Cap
This type of baseball cap is usually given away as a promotional item. Typically, it is made of two type of fabrics; the front part of the cap is made of foam and its back part is a mesh made of plastic. When given away as a promotional item, this baseball cap has the name of the advertised product or company printed on the front part. In recent years, the trucker cap has become popular as a fashion accessory mainly because it was displayed by famous actors or musicians. From a practical point of view, the cap has a high breath ability due to its plastic mesh component, but in the same time, this fabric is not adequate to protect one's head from sunstroke. For this reason, the trucker cap remains a fashion accessory or a popular advertising product.
Closure Types
There are three basic types of closure types for adjustable caps: plastic straps, fabric or leather straps, and metal buckles. A velcro strap is highly adjustable, but with time it gets worn out and one might not be able to strap it at all. If the velcro closure is used too often it will wear out and the cap will no longer be adjustable. One should make sure to use the velcro strap as seldom as possible to ensure longevity of the cap.
Fabric or leather straps and, better, metal buckles, are better choices. Any of this type of closure for a baseball cap is durable and, even when playing around with it a lot, it will not break or loosen. Baseball caps with these types of closures are preferred by many baseball cap fans because the caps can be adjusted to the millimetre for maximum comfort. However, a lot of attention needs to be given to the metal closure because if one prefers wearing a cap tight, then the metal may be uncomfortable, especially when worn while driving or resting the head against a solid background.
Sizing
Any of the above mentioned types of baseball caps can be found on eBay, whether the buyer intends to buy them as fashion accessories or sport apparel. The buyers should be especially careful when purchasing fitted caps because if the caps do not fit, they will need to send them back to the buyer and get other sizes, if the return policy of the buyer permits it. To find out the correct hat size, one needs to measure their head's circumference by placing a tape measure one to two centimetres above the eyebrows. Generally, the sizes for baseball caps vary from XS to XL. Here is a chart of the corresponding measurements for each size:
| XS | S | M | L | XL |
| --- | --- | --- | --- | --- |
| < 51 cm | 51-54.9 cm | 55.8-56.8 cm | 57.7-58.7 cm | > 59.6 |
If one is between sizes, it is always safe to choose the larger one. A slightly loose cap can still be adjusted, but there is nothing one can do about a cap that is too small.
Find Baseball Caps on eBay
Many people wear baseball caps because they are fashionable and it's a part of their style. In you are looking for fashionable, vintage, or plain baseball caps, you can start on eBay's home page. Type 'baseball caps' in the search bar and you will get hundreds of pages of results. To avoid browsing through all the pages featuring baseball caps, you need to be more specific and refine the search results by selecting the appropriate category. It is recommended that you click on the 'Accessories' category because most of the baseball caps are placed in this section. From there, you will gain access to filters, such as size or colour, and you can use them to refine your search.
If you already know what kind of baseball cap you are looking for, insert the relevant keywords in the search box on eBay's home page. For example, when you type 'used baseball cap', you will get a list of fitted baseball caps only. You can then refine the results further until you find the right size, colour, and style. Do not forget to take a look at the closure type and see whether it is comfortable for you or not. If there is no sizing table on seller's page, you can use the above chart to find your hat size or you can contact the seller to ask for this information.
Conclusion
There are different styles of baseball hats, whether they are to be used while playing baseball or while on holiday in a sunny place. When selecting a baseball cap, buyers must consider their head size and choose accordingly. Selecting the right type of closure device is very important, as it will determine how comfortable the cap is and how long it will last. When selecting visor or trucker caps, the buyers should know that while the caps will protect their eyes from the sun, their head will be exposed to the sun and this may lead to heatstroke or sunburns. Baseball caps can be purchased from sports stores, high-street shops, department stores, or online vendors. eBay has a wide selection of baseball caps, of various styles, fabrics, and colours, so any buyer can find the ideal baseball cap by browsing the results pages after entering relevant keywords into the search field on the website's home page.