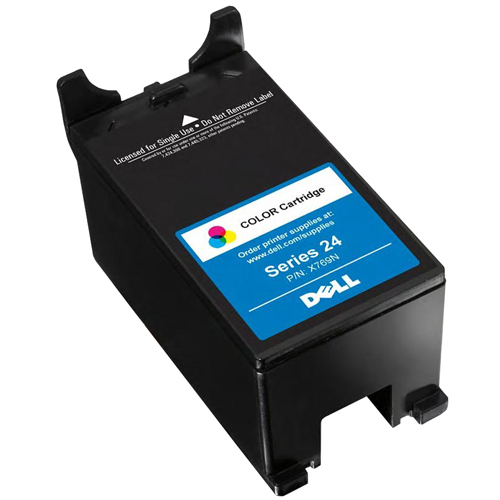 Many British consumers remember when Which? Magazine accused printer manufacturers of being reticent about ink prices back in 2003. Fortunately, everyone stopped moaning over the sheer cost of replacing branded ink cartridges and instead looked for cheaper alternatives for their ink cartridges, such as buying new printers. However, refillable ink cartridges are the most popular, cost-effective and eco-friendly option of all. The demand for such cartridges has flooded the market with all sorts of cartridges, including those of dubious quality. A consumer out looking for a compatible cartridge might have a hard time sorting through all that is on offer.
A bit of straightforward information, with no extraneous details to distract, allows the buyer's focus to rest on the most important considerations when shopping. This allows consumers to make an easy job of finding generic refillable ink cartridges that deliver the same degree of performance as the original ones. Whether one opts to buy from brick and mortar computer shops or in online stores like eBay, one can be confident of a satisfying shopping experience that gives them their time and money's worth.
The Case for Refillable Ink Cartridges
Whoever has had to buy a new branded ink cartridge knows how much they cost: too much, with very little value for the consumer's money. If new ink cartridges cost seven times more per millimetre than a bottle of Dom, would it not be wiser to buy the champagne instead and settle for refillable options for the ink? The most distinctive quality of refillable ink cartridges is that consumers can use them repeatedly; in fact, several hundreds of uses are possible if one has an auto-reset chip. A refillable cartridge saves users a bundle, with cost a mere fraction of the new one, and it is easy to top up and use. Users can also recycle the same cartridges if they do not need them anymore. This eco-friendly option keeps billions of printer cartridges from the landfills.
How Refillable Ink Cartridges Work
Branded ink cartridges always work well with printers from their specific brand, but are almost impossible to refill because many have inbuilt chips that gauge the ink level. Once the cartridge is empty, users keep getting an error message telling them that the cartridge is out of ink and that they have to replace it with a new one. Since most branded ink cartridges are difficult to refill on the fly, some stop functioning when this message appears.
When consumers replace their brand ink cartridges with refillable versions of the cartridges, they eliminate this problem and can refill to their heart's content. The refillable ink cartridges convince the printer that is has a genuine cartridge and allow resetting of the chips to 'full' instead of 'empty'.
What to Consider when Shopping for Refillable Ink Cartridges
Consumers should consider a number of factors when shopping for a refillable ink cartridge, in order to make it easy for them to settle on the right one. Some of the factors include the ink type, whether the cartridge is compatible with one's home or business printer, and the print technology. If the ink is included with the cartridge, the shopper should ensure that it is ISO accredited to make certain that it is neither a health hazard nor of substandard quality.
Compatibility with Printer Brand
Most third-party manufacturers produce refillable ink cartridges intended for specific printer brands because their cartridges act as replacements for these original branded cartridges. Thus, they need to be similar in size, shape, and design for compatibility. When a consumer shops for a refillable ink cartridge, they see that the cartridge, seller, or package always mentions all the printer brands and models for which the cartridge is well suited, because using the wrong cartridge can cause damage to the printer. The brand manufacturers do not endorse the production of compatible cartridges, and the use of brand names and models by refillable ink cartridge sellers is to help consumers identify those most compatible with their printers. These cartridges are completely new.
Refillable Ink Cartridges Options
Refillable ink cartridges come with a number of options, such as pre-filled or empty cartridges, and in complete sets or kits with syringes and tools. Many of the refillable ink cartridges on the market sell as pre-filled cartridges loaded with the third-party manufacturer or dealer's ink. With unknown sellers, the quality of the ink can at times be questionable, unless it has ISO certification to show it is good and safe.
Some shoppers opt for the empty cartridges because they have their own ink supplier or kit. Ultimately, the option with which the consumer is most comfortable is the one they should go for. Refillable ink cartridges come in the four main printer shades: black, cyan, magenta, and yellow. Tri-colour options are also available, with all three primary colours in one cartridge.
Print Technology
Printers using inkjet technology use magnetised plates to direct sprays of ionised ink at the sheet of paper into the desired shapes and text. The quality of the print is excellent, with an average resolution of 600 dots per inch, or dpi. Inkjet is the only printer technology that offers ink or liquid refill options, as other print technologies use other medium like sticks and powdered toners. There are refillable toner cartridges available on the market for laser printers, which might confuse some buyers. Consumers should check to make sure that they have an inkjet printer before they buy refillable ink cartridges.
Type of Ink
There are two types of inks produced for refillable ink cartridges for inkjet printers: pigment-based and dye-based. Pigment-based inks are ideal for printing on all types of paper as their pigment stays on the surface and use less ink, as well as printing and drying fast. The ink is thick and opaque and does not fade easily. On the other hand, dye-based inks are stronger with deep, brilliant colours but are water soluble and so seep into the paper and dry slowly after printing. They also fade quickly when exposed to sunlight. Below is a table to show the two different types of inks used in refillable ink cartridges for inkjet printers.
Type of Ink

Distinctive Features

Pigment-based

Good for printing on all paper types

Stays on surface of paper

Thick, opaque, does not fade easily

Fast printing, quick drying and uses less ink

Dye-based

Stronger but soaks into the paper

Deeper, more brilliant colours

Water soluble, dries slowly

Fades easily in sunlight
In order to be sure of choosing the best option, the shrewd shopper can check or ask the seller regarding the type of ink used in their refillable ink cartridge to weigh whether it is right for their needs.
How to Buy Refillable Ink Cartridges on eBay
The 24/7 convenience of the world's largest auction site, eBay, means you can comfortably shop from your sofa at three in the morning. Search for 'refillable ink cartridges' on the homepage, and prepare for the surprise of dozens of listings in all shapes, sizes, brands, and colours. You can easily filter it down after considering the factors above and having your printer brand and cartridge option in mind. Peek through the photos and carefully read the descriptions to recheck compatibility not only with your printer brand but also with model number. Be sure to use the recommended hassle-free payment method PayPal for your purchase.
While you are at it, grab some ink refill kits for your home or office: it never hurts to have a set on hand for when you run out of ink. Some sellers offer discounts on bundles and combined shipping fees, which means better value for you if you buy in bulk. Do try the top-rated sellers as they can ship it to you free the same day; if you are satisfied with your buying experience, you can add the seller to your Favourites on My eBay.
Easy Refill Tips for Refillable Ink Cartridges
Many people drill holes into used branded ink cartridges to refill them and find it messy and frustrating. This is unsurprising, as the manufacturers try hard to proof them against refilling, and often succeed. The same is not true for refillable ink cartridges, as the third-party manufacturers specifically design them for easy refilling, with some designs including self-priming features and valves that keep the air out. Most refillable ink cartridges are transparent so that users can easily check the ink level, and refilling is as simple as removing the rubber plug and injecting the ink in using a syringe.
Conclusion
The market for refillable ink cartridges is growing bigger, in response to consumers turning away from the costly brand cartridges that sometimes cost as much as a new printer. While brand manufacturers claim their inks are more reliable, longer lasting, and of superior quality, their prices are way beyond the means of ordinary users who do not want to break the bank just to print a recipe, invoice, or shopping list.
Refillable ink cartridges replace the original brand cartridges on the printer to allow for easy ink refills. In addition to much lower prices, refillable ink cartridges also can be used hundreds of times, thus keeping the landfills empty of toxic waste material. When shopping for one online or in brick and mortar stores, buyers who consider the compatibility with their printers, the type of ink used, and different fill options of the cartridges have a greater chance of a satisfactory purchase.