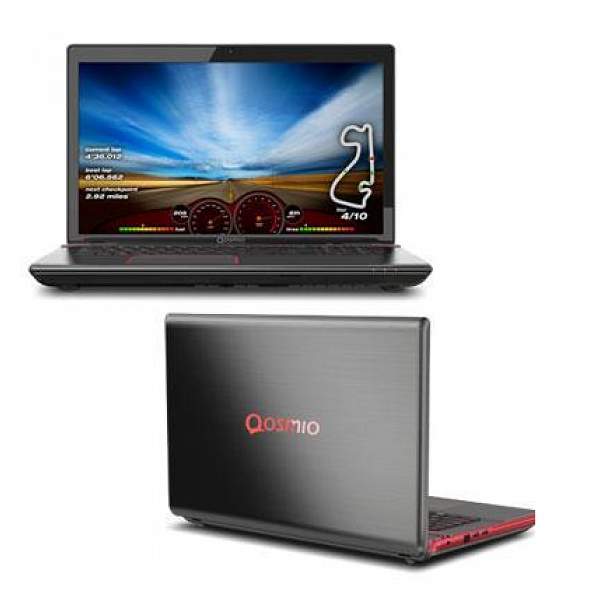 Portable computers are no new phenomenon. In fact, the first machine that used this concept, the IBM 5100, came onto the market as early as 1975. However, since that time, the concept of mobile computing in the form of PC laptops and netbooks has advanced by light years. In the 21st century, dozens of options for these portable PCs are available from more companies than it is prudent to list. As a result, it is easy for beginners looking for their first laptop computer to get overwhelmed with the options available to them.
However, with a little bit of knowledge, the process becomes a lot less difficult. To begin, it is important to note that laptops and netbooks represent two distinct types of portable computers, and that each offers a unique set of specialised skills. Buyers need to understand these differences and decide whether a netbook is really appropriate for them. In the case when a laptop is preferred, there are additional points to consider and four, distinct categories from which to choose. Finally, potential buyers must also look into additional features such as connection ports and graphics cards, and when ready to make a purchase, the benefits of using eBay to buy laptops and netbooks must also be considered.
Laptops vs. Netbooks
While laptop computers in one form or another have been around since the 1970's, the advent of 'netbooks' is a relatively recent phenomenon. Coined by Intel in 2007 to describe super-portable, lightweight, web-focused computing units, netbooks differ significantly from laptops in terms of both their size and functionality. Users need to know what these differences are and then use that knowledge to determine whether or not a netbook is the right choice for their needs.
The Difference between Laptops and Netbooks
Though originally limited to Intel, all major PC manufacturers from Dell to HP now offer some sort of so-called 'netbook' to buyers. These computers were designed to contrast with laptops in a few key areas:
Netbooks are smaller, generally 9 to 11 inches
Netbooks are lighter, generally no more than 1 kilogramme
Netbooks use less powerful processors
Netbooks have significantly less RAM and hard drive capacity
Netbooks do not come with external CD/DVD or disc drives
Netbooks have integrated graphics capabilities
These differences set netbooks apart from laptops in many ways. Indeed, the creation of netbooks was originally based on the concept of a companion PC meant for light, on-the-go use alongside a more powerful desktop unit. As such, netbooks were specifically designed to perform basic tasks, such as web-related work like email, word processing, and basic spreadsheet tasks.
When to Choose a Netbook
Although the trend of using netbooks was largely interrupted by the rise of tablet computers such as Apple's iPad beginning in 2010, they still hold a specific place within the mobile computer market. Netbooks are a great tool for specific people who need to perform specific tasks, especially those looking to do non-graphics related work that is mostly contained online, or, as the name suggests, through the 'Net'.
Netbooks as companions to larger desktops are an inexpensive way to do work on the road. Students who need the functionality of a full keyboard for word processing may find netbooks are a great, lightweight, and inexpensive option for travel to class. Also, workers who store documents in the cloud also find that the Internet-based functions of a netbook are adequate for their needs. In addition, the lighter weight and smaller frame makes travelling with netbooks a much easier option.
Categories of Laptops
Though netbooks have their clear advantages in certain circumstances, for most buyers, laptops are a far better choice since they provide comprehensive services. However, the particular distinction between a laptop and a netbook is only the beginning when it comes to choosing the right unit. Once buyers commits to buying a laptop, there are still four distinct categories of laptops to consider. The basic differences between these categories are outlined in the table below.
Category

Screen Size

Description

Additional Notes

11 to 12 inches

Larger than a netbook, but with the features of a laptop

Noted for easy portability

Known for low-voltage processors: AMD E-Series or Intel Core i3

13-inch

13 inches

Smallest screen that is comfortable to work on all day

Prevalent size that it is in a class all its own

Intel's trademark Ultrabook is based on the 13-inch model, but distinguished by its slim, 18-millimetre frame

Midsize

14 to 16 inches

Usually 15 inches, though 14- inch and 16-inch models are available

Not an easily transported unit; usually only moved between home and work

Usually outfitted with Intel Core i-Series processor

4 GB of RAM and 320 GB of storage space is standard

Desktop Replacement

17+ inches

Literally meant to be used in lieu of a desktop PC

Can be transported, though not very convenient due to size and weight

Quad-core processor

Generally includes a graphics card

Full 1080p (1920 x 1080) screens available
Like the features and particularities of buying a netbook, choosing the right laptop really depends on circumstances. The smaller models, though more diverse than netbooks in their processing abilities, are still limited in their graphics capabilities and memory. However, the larger, more desktop-like models are far less easy to carry about on business trips or to and from work each day. Users need to carefully consider the benefits and drawbacks of each category carefully.
Additional Features to Consider
As if the several categories of laptop computers was not already complex enough, even beginners need to take the time to contemplate additional features that can be added onto their laptop or netbook purchase. These features may be standard on some models and unavailable on others, so it is important to rate their relative appeal before falling in love with a particular option. Minimally, buyers should look at a laptop's connection ports and graphics card.
Connection Ports
Many ports are offered on laptops and netbooks, but not all of them are necessarily needed. Netbooks are usually more limited in their connection ports, but generally offer at least two to four USB ports and a VGA port. The utility of these ports depends entirely on the user's intentions, though the USBs rarely go to waste.
Laptops, on the other hand, may offer a variety of connections to users that may come in handy. Others, such as VGA ports which are only used to connect to older style CRT monitors, may not be of any help. Laptops may also have Ethernet jacks that allow users to connect to the Internet, but thinner models only allow for Wi-Fi to save space. There are also several laptops which offer Bluetooth hookups that allow users to integrate Bluetooth headphones and speakers.
Graphics Cards
While netbooks are severely limited in their graphics capabilities and unable to take on more power based on their design alone, it is possible to update the graphics cards on many standard laptops. However, the utility of doing such is debatable, especially if one has a desktop PC from which to work on a more permanent basis. Extreme gamers may want to upgrade the graphics cards on larger-model laptops, particularly if they are being used as desktop replacements. However many 17-inch models offer top-of-the-line graphics cards standard anyway. For gamers only using their laptops as ancillary units, the built-in cards, such as Intel's HD 4000, should allow for gameplay with low visual settings as well as older or simpler games.
Buying Laptops and Netbooks on eBay
The process of choosing the right laptop or netbook model for your life is only the first step for beginners to take. There is also the very tough question of where and how to buy that perfect unit. Computers are such a dominant part of culture these days that there are literally dozens of options out there from electronics shops to stores dedicated to a particular brand of computer to departments within larger stores. Online options are just as diverse. Choosing to buy laptops and netbooks from eBay, however, is a great way to compare prices, models, and options with less work than travelling to several stores or other websites.
Conclusion
Nowadays, the utility of a mobile computer is hard to debate. People live in an on-the-go society with Internet access and mobile demands everywhere. For that reason, many people choose to invest in laptops and netbooks as a means to keep up with work, school, and personal obligations on the road. However, beginners to this buying process can easily be overwhelmed by the number of options in this large, ever-changing market.
First, knowing the difference between a laptop and a netbook is essential. Netbooks are not for everyone and buyers need to carefully consider whether they are in that group. Those who want to buy a laptop have further considerations to make. This includes looking at each of the four broad categories of laptop computers divided according to their size, portability, and power. In addition, consideration of connection ports and graphics cards may be necessary. When ready to buy a laptop or netbook, there are many places to patronise. However, eBay, with a marketplace setup and simple searching system makes buying laptops and netbooks easy for beginners and old pros alike.