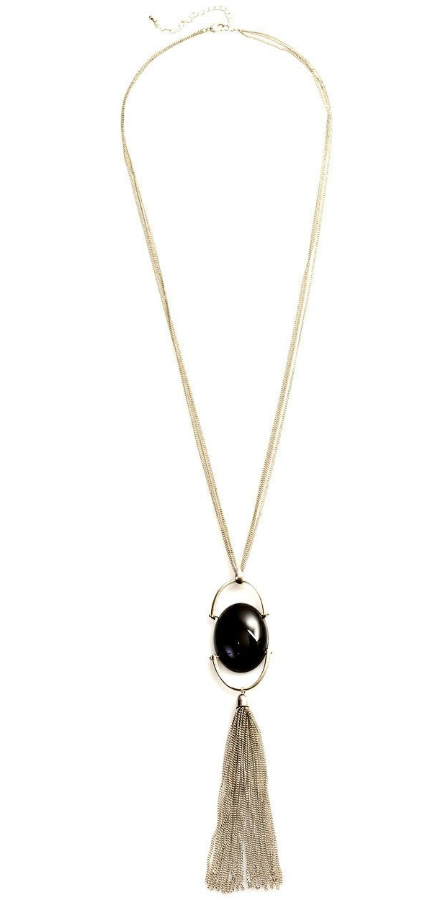 The Art Deco period lasted from 1915 to 1935 and includes a wide variety of jewellery styles, though the period itself is distinctive due to the geometric shaped pieces, vivid and colourful stones and gems, and liberal use of filigree and other engraved embellishments. Art Deco fine jewellery is found in many types of jewellery styles from brooches to pendants, and the Art Deco style includes the signature 'flapper' era, which brought long, dangling earrings and longer chains to popularity.
Art Deco jewellery is typically large and oversized, ornate and elaborate, and eye catching. Art Deco styles are full of sparkle and stones, unique and interesting settings, and neat shapes like teardrop, oval, hexagon, and square-shaped jewellery. Stones such as amber, ivory, and jade were also part of this era and made into different types of jewellery. Metals were mixed, and Art Deco jewellery contains everything from silver to yellow or rose gold. For buyers who are looking for bold, signature pieces of jewellery, there are a variety of types of Art Deco jewellery which add a strong style statement to any woman's wardrobe.
Types of Art Deco Fine Jewellery
Art Deco jewellery comes in many styles. Whether buyer are looking to add some colour to their wardrobes or simply some ornate pieces, purchasing Art Deco bracelets, sets of earrings, or necklaces ensures they are purchasing conversation starters. Art Deco jewellery may not have the romance of the Victorian era, but the sheer whimsy, creativity, and visual interest of the pieces are sure to capture any buyer's attention.
Styles such as Aztec and Egyptian designs were also popular and add a unique touch to Art Deco jewellery of the period. And platinum was used often to convey the opulence and sheer elegance of the time.
Art Deco Earrings
Art Deco earrings come in several main styles, though dangling, drop, and chandelier earrings are the signature pieces of the era. Flappers liked to wear longer jewellery to emphasise their necks when they wore short hairstyles and tight, short dresses. Dangling earrings made of silver, glass beads, pearls, or marcasite along with either diamonds, crystals, or coloured stones were quite popular.
Art Deco earrings also included smaller styles such as studs and hoops, but these earrings were not without their own type of ornamentation. Large stones surrounded by smaller stones or in a cluster of stones that looks like a flower or sunburst are common types of Art Deco stud earrings, as well as pearls, moonstones, or other unique stones alone or with diamonds.
Art Deco Necklaces
Art Deco necklaces are distinct, and come in a few types of styles. Art Deco pendants have either dangling stones or charms hanging from them, or there are also necklaces made from light plastic Bakelite which comes in a variety of bright colours. Chunky beads, long pearl necklaces, and a variety of coloured stones and gemstones are also seen in Art Deco necklaces.
Some Art Deco necklaces are lavalieres which have stones around the chain as well as hanging from the centre of the necklace as the focus stone. These have dangling stones. Flappers also liked wearing beads made of stones or pearls, such as malachite, glass, or amber. Beads come in several strands of varying lengths. Pendants sometimes have charms shaped like crosses, coins, lockets, or chandeliers.
Art Deco Bracelets
Art Deco bracelets vary from Bakelite and chunky styles to delicate chain link bracelets or cuffs made of filigree designs and accented with stones and jewels. Cuff bracelets made of silver or gold have engraved designs on them such as leaves, birds, swirls, and hearts.
Art Deco bracelets are made of sparkling marcasite, jade, ivory, or pearls, or studded with small stones. Some bracelets may be made entirely of stones connected or linked together, and some simply have a few stones as the main focus of the bracelets. Styles of bracelets range from thick cuffs to delicate chains. Turquoise and tiger eye stones were also popular when creating bracelets during the Art Deco period.
Art Deco Brooches
Art Deco brooches, also sometimes called pins, vary from unique, mod looking and colourful Bakelite pieces to almost Edwardian style brooches with enamel, metal, and stones. Brooches are made with many glittering stones and gems or simply with twisted or interesting shapes of metal. Pearls are frequently seen on brooches of this era, as are hand painted scenes which are actually miniature portraits adorned with diamonds or bows made of silver or gold.
Bar style brooches may be studded with stones and pearls or painted with enamel, or depict interesting things such as Egyptian themes, animals, insects, or fruit. Round brooches vary in size and shape and may or may not be adorned with gemstones. Some brooches are shaped like bows, butterflies, or other things and are enhanced with elaborate filigree designs.
Art Deco Rings
Art Deco rings are special pieces of jewellery. In fact, Art Deco rings make lovely engagement and wedding rings. What is unique about Art Deco rings is the settings and shapes. Intricate filigree settings created with interesting shapes such as the marquise shape along with oversized gems and flower clusters make beautiful pieces of jewellery. If buyers are not in the market for diamond rings, there are many other types of stones besides diamonds which are featured in Art Deco rings, such as sapphires, rubies, pearls, citrine stones, and amber.
Rings vary from one large, oversized stone to cluster rings filled with many stones or smaller gems. Art Deco rings call to mind cocktail style rings, and they make wonderful oversized, fun rings. Many Art Deco rings include marcasite and small clusters of diamonds in different shapes to create one of a kind rings. There are also odd pieces such as rings shaped like serpents that go around fingers, or rings that look like tiny belt buckles. Some rings include small portraits or cameos. Simple is not a word that is used to describe Art Deco rings.
Signature Art Deco Designs for Fine Jewellery
When buyers are deciding between Art Deco pieces, there are a couple of factors to consider. Each piece has its own style, and pieces range in design from simple to elaborate. Pick a piece which is appealing and interesting, but still complements existing outfits and jewellery styles.
Earrings

Necklaces

Bracelets

Brooches

Rings

Dangling, drop styles

Crystals, diamonds, pearls, and other stones used

Sunburst or floral studs

Pendants with stones or charms

Bakelite beads or glass coloured beads

Long was the style

Range from chains to bangles and cuffs

Filigree, engraved designs

Embedded stones and gems

Bar brooches were common

Embellished with a lots of stones

Geometric shapes and animal or insect designs

Elaborate settings in nontraditional shapes

Unique stones like citrines and amber

Ornate and elegant
Pair different types of Art Deco jewellery together for a unique look, or purchase one signature, standout piece to add pizzazz to a simple outfit. Any Art Deco item is sure to be a worthwhile addition to a woman's jewellery collection.
How to Buy Art Deco Fine Jewellery on eBay
Purchase an array of various types of Art Deco fine jewellery on eBay and get some stunning pieces at great prices. Search for Art Deco jewellery and a host of choices will be available to you. Select the options you want to narrow the choices down to by using the simple eBay search engine to navigate to bracelets, necklaces, brooches, or other types of Art Deco jewellery which you are in the market for. When you are purchasing vintage and antique pieces, it is important to know what kind of condition the jewellery is in, so check the seller's listing to ensure that you are getting quality pieces.
To reduce shipping fees if you find more than one Art Deco item you like and want to purchase, see if one seller can combine shipping if you choose to buy more than one item from that particular seller and bundle them together. Ask about that and any other questions you have concerning your purchase by clicking the "Ask a Question&" button on the seller's page. Once you have received your Art Deco jewellery, let the seller as well as future buyers know how the purchasing process went by leaving feedback for the seller about your buying experience.
Conclusion
Collectors of vintage jewellery or women who simply want to add lively, interesting pieces to their jewellery boxes will love the look of Art Deco jewellery. Art Deco jewellery represents a time of creativity, uniqueness, and bold looks which were used to express women's individuality and personality. Pieces were playful, whimsical, interesting, and bold, and many colourful gems along with pearls, filigree designs, and interesting stones like onyx were used to create signature brooches, necklaces, rings, and earrings which are unlike any other time period in jewellery making.
These dazzling and dramatic Art Deco pieces are also sometimes referred to as Art Nouveau. These abstract jewellery styles are still embraced by confident women today, and look modern when paired with any outfit whether it is a basic T-shirt or an elegant cocktail dress. Take any look up several notches by adding Art Deco jewellery, which is sure to make an impact. It is most notably compared to jewellery of the 1980s which was also chunky, bold, and strong in lines and styles. Embrace the inner flapper and enjoy the look of Art Deco jewellery anytime to add style to any look or outfit.