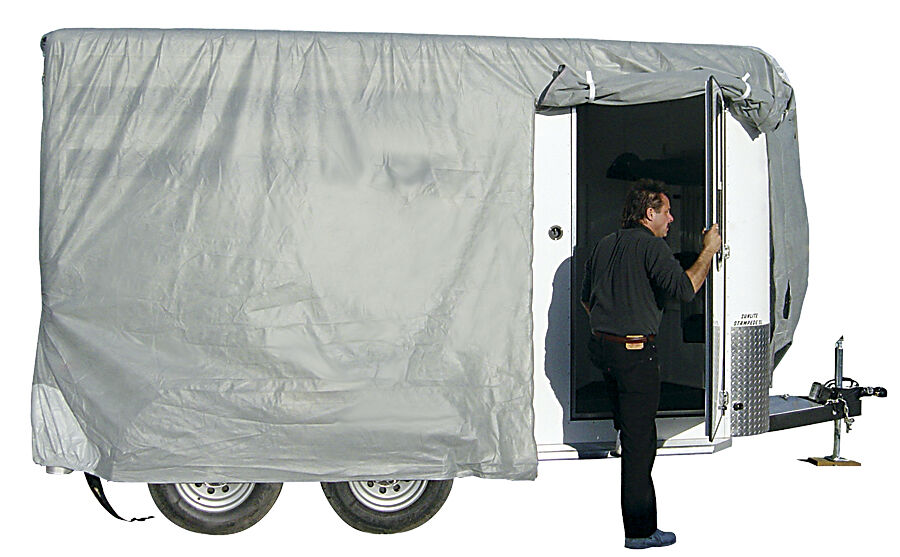 A boat trailer or trolley is a necessary accessory for a boat, unless a boat owner plans to keep the boat permanently moored in water. Whether cruising the Irish Sea or boating on Windermere Lake, a good boat trailer or trolley is essential for transporting a boat from its storage spot to the water. The right trailer or trolley also makes for a smooth ride as well as easy launch and recovery of the boat. A boat can be challenging to manage, but a good trailer or trolley can make the overall task less demanding.
eBay is a good source from which to buy boat trailers and trollies. The website carries a broad selection of this equipment, and it is easy to find the right trailer or trolley. In order to shop successfully on the website, consumers must know how trailer and trolley sizes relate to boat sizes, and they must be familiar with boat trailer and trolley features and accessories. Lastly, it helps to be aware of how one can utilise eBay to find the right boat trailer and trolley one wants.
Sizes of Boat Trailers and Trollies
Determining the size of a trailer or trolley that is necessary to a tow a boat is an important aspect of preparing to buy a trailer or trolley on eBay. Consumers should gauge the weight rating of the trailer or trolley as well as the length of the boat they are planning to tow.
Weight Rating
Trailers and trollies usually have weight ratings that specify the maximum weight that they can bear. Many consumers choose trailers and trollies with weight rating that matches the weight of the boat to be towed. This is a relatively common mistake, as these consumers forget to account for the weight of the gear they throw into the boats before or after loading them onto trailers or trollies. Consumers should therefore buy trailers and trollies with higher weight ratings than the weight of their boats.
Boat Length
Another important aspect of sizing up a trailer or trolley is measuring the dimensions of the boat the trailer or trolley is meant to tow. A good fit can be achieved with a trailer or trolley that is about 60 cm longer than the boat, without any components of the boat extended or unfolded. Consumers can consult the manufacturers of their boats to find out what the boat length is.
Features of Boat Trailers and Trollies
eBay offers a large selection of boat trailers and trollies, so it is important that consumers be aware of the different features available in these components. Being educated about the features helps consumers quickly find the trailers and trollies they are looking for on the website.
Frame Design
Frame design is one of the primary features of a boat trailer or trolley. The table below elucidates the different types of frame designs.
| Type | Description |
| --- | --- |
| Tubular Box | Made of square tubes; stable design; good support for larger boats; good protection for wires and brake lines |
| C-Channel | Metal and shaped like a 'C' turned on its left side; not as supportive, but inexpensive; good for lightweight boats; little protection for wires and brake lines |
| I-Beam | Metal and shaped like an 'I'; lightweight, but strong; can haul heavy boats; minimum protection for wires and brake lines |
Those with smaller boats and attempting to stay within a budget may prefer the C-channel design. The tubular box design has few drawbacks, but the I-beam design can perform just as well if consumers have separate systems for protecting their boats' wires and brake lines.
Material and Finishing
The material from which trailers and trollies are made and the finishing on these materials are also important features. They determine how well a trailer or trolley resists corrosion, an especially important consideration for those who use boats in saltwater.
Painted Steel
Steel is a sturdy material for supporting a boat, but it is susceptible to corrosion. Manufacturers resolve this issue by by painting steel trailers and trollies. This helps them resist corrosion, but the paint may also chip. Exposed areas of steel trailers and trollies are likely to rust, so those who own painted steel trailers and trollies must be vigilant about maintaining the paint jobs on them.
Galvanised Steel
Many boat trailer and trolley manufacturers galvanise steel instead of painting it. The galvanisation process involves coating the steel in zinc to protect against corrosion. Many manufacturers use hot-dip galvanisation, a process in which they dip steel into molten zinc for a thorough coating. The galvanised zinc tends to hold up better than paint, but it still wears away over time, thereby exposing steel to corrosion.
Aluminium
Aluminium is a lightweight metal that has a good strength-to-weight ratio. It is also resistant to corrosion in and of itself, so it usually does not require any extra coating. Many consumers find these features worth the extra cost of aluminium boat trailers and trollies.
Launch and Recovery Mechanism
The launch and recovery mechanism is an important feature because it determines how easy it is to launch and recover a boat, depending on the water conditions. The two main choices for this mechanism are roller and bunk.
Roller
A roller launch and recovery mechanism has wheels along the frame along which the boat rolls. The advantage of this mechanism is that the user does not have to submerge the entire trailer under water in order to launch the boat. The drawback is that it can be difficult to line the boat up for recovery if the water is rough. This is an issue in the sea, where conditions can be choppy. Those who commonly launch in relatively rough water should consider trailers and trollies with multiple rows of rollers to make lining up their boats easier.
Bunk
Boat trailers and trollies with a bunk mechanism feature two strips running lengthwise upon which the boat rests. This design provides support to boats during the launch and recovery processes, but it also necessitates that users submerge the entire trailer or trolley to launch or recover their boats. This requires more work than rolling the boat off the trailer or trolley. It can also be difficult to line up a boat with the bunk strips in rough water. Additionally, launches in shallow water may be particularly challenging.
Wheels
It is important to evaluate the wheels of any boat trailer or trolley that is listed on eBay. Wheel size is the first feature to look at. The larger the wheels, the easier it is to pull the trailer or trolley. Small wheels amplify the impact of uneven spots on the road. The size of the wheels should correlate strongly with the size of the boat the trailer or trolley is carrying. The bigger the boat is, the bigger the wheels should be.
Attached to the wheels is the trailer's or trolley's suspension system. This also influences how smoothly the trailer or trolley rides. Rubber torsion systems tend to perform especially well on boat trailers and trollies.
Accessories for Boat Trailers and Trollies
In addition to the boat trailers and trollies themselves, consumers can find associated accessories on eBay. Some of the more important accessories are related to the mobility and security of boat trailers and trollies.
Mobility
Boat trailers and trollies can be difficult devices to move as well as to fix in one place. There are dollies and jacks to address the former issue and wheel chocks to address the latter. A dolly is a wheeled device with a handle up high and a leverage point down low. It connects to the coupler on a boat trailer or trolley and helps users lift and move trailers and trollies without straining their backs. A jack has a screw head or hydraulic cylinder that lifts the front end of a trailer or trolley off the ground for users. Wheel chocks hold the wheels of a trailer or trolley in place while it is stationary so that the trailer or trolley does not roll away.
Security
A boat trailer or trolley is a significant investment. In order to protect this investment, consumers are well advised to purchase locks. These can go on the trailer's or trolley's wheels or coupler.
Buying Boat Trailers and Trollies on eBay
Sorting through eBay's broad selection of boat trailers and trollies can be challenging, so it helps if you know how to use the search feature on the website. You can perform a search from an eBay page by using its search bar. Enter a descriptive term, such as "bunk trailer", into the search bar. When you see the results, choose the Boat Parts & Accessories category. This should list the boat trailers and trollies with the specific features you are looking for.
It can be expensive to ship a boat trailer or trolley, and many eBay sellers specify that buyers pick up this equipment in person. In this case, you may want to specify the distance from your postcode within which eBay sellers are located. This way, you can set your preferences for the maximum distance you are willing to travel to pick up a boat trailer or trolley.
When purchasing on eBay, be sure to review the seller's background and track record. Top-rated sellers on eBay are identified by a badge located next to the listings.
Conclusion
Boat trailers and trollies are essential accessories for boats because they help owners easily transport boats from their storage places to the water. eBay is a great source from which to buy boat trailers and trollies because of the large selection available on the website. In order to successfully buy a boat trailer or trolley on eBay, consumers should understand the relationship between the size and towing capacity of a trailer or trolley and the size and weight of the boat. It is also important for consumers to be aware of the options for the important features on a boat trailer or trolley. Things to consider include frame design, material and finish, launch and recovery mechanism, and the wheels.
The final step to learning how to buy boat trailers and trollies on eBay is to learn about the eBay buying process. Insight into effective methods of searching for trailers and trollies on the website and finding local sellers on eBay can be beneficial to a buyer. These aspects help shoppers find the boat trailers and trollies they want located within a reasonable distance from them.