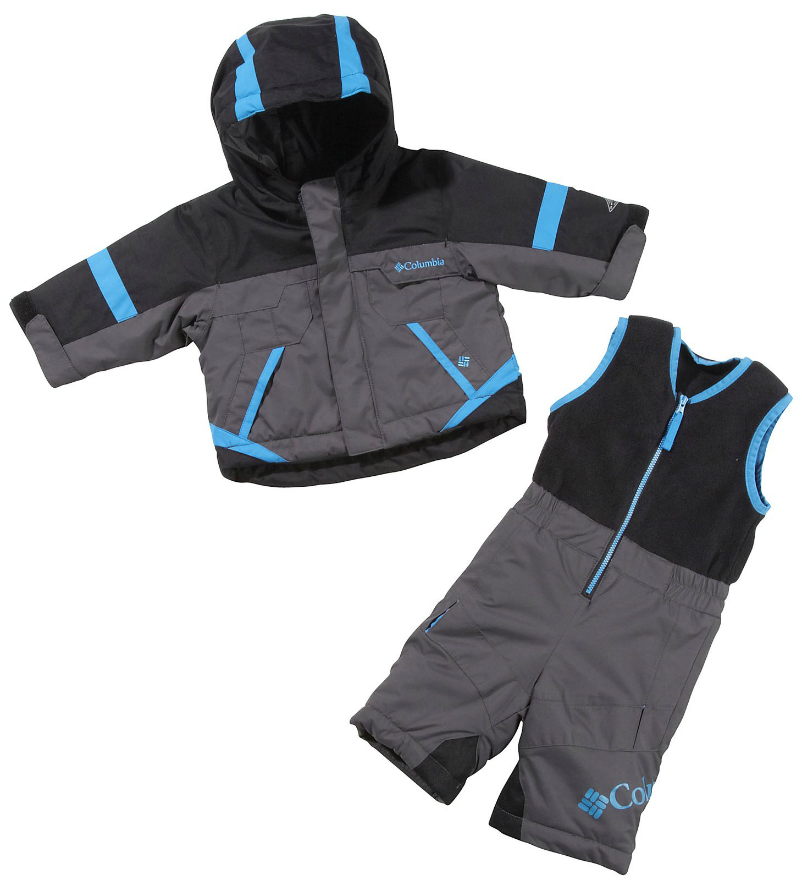 Buying boys' sportswear can be a challenging process. Sportswear usually has certain design features that make it well-suited to the rigours of a certain sport. Many sports also have rules that govern their fashions, which add another layer of complexity to the process of choosing the right sportswear. Many boys care as much as, if not more than, adults about how they look when they are playing their favourite sports. It is therefore important to give careful consideration to properly selecting boys' sportswear, lest the boy in question not fit in with his peers. While it is possible to buy boys sportswear from a variety of sources, including online and local sporting goods shops, eBay offers a broad selection of all kinds of sportswear. By explaining the different style points and design-features specific to certain sports, this guide makes it easy to successfully find the right sportswear on the site.
Boys' Sportswear Styles
One way to buy boys' sportswear on eBay is by style. This is ideal for general sportswear that is not specific to a sport but can instead be worn for multiple sports. Versatility is important if a boy wants to get as much use as possible out of his sportswear before outgrowing it. This section describes the different general styles of boys' sportswear that cut across multiple sports.
Tracksuits
A tracksuit consists of a lightweight, long-sleeve zip jacket, and matching trousers. It is ideally suited as warm-up sportswear to prepare for a football or tennis match or simply comfort wear. It is also possible to buy just tracksuit tops or just tracksuit trousers without purchasing the entire outfit. Adidas and Puma are among the more well-known manufacturers of boys tracksuits.
Sports Top
A sports top is a shirt meant to be worn while playing sports. It can be short- or long-sleeved, and despite bearing a logo more commonly associated with a specific sport, such as Umbro for football, a sports top can often be worn for a few different sports. Some places, such as tennis and golf clubs, may have dress codes, so those looking for sports tops for recreation in such places will want to adhere to any existing rules regarding attire.
Sports Shorts
Boys' sports shorts offer perhaps even more versatility than sports tops. A boy can often wear the same sports shorts for many different sports. Their basic design makes them acceptable for almost any dress code. Certain features, such as pockets, may make some sports shorts better suited for certain sports, and the appearance of some sport shorts may be more in line with fashion trends associated with particular shorts; however, sport shorts generally are very versatile.
Base Layer
A base layer is meant to be worn next to the skin in order to absorb sweat and help keep boys warmer during cold-weather activities. Base layers are most commonly associated with winter sports, such as skiing and snowboarding, but they are also beneficial for football and rugby in cold weather. Base layers fit close to the skin and are often made from stretch fabric, so they keep boys warm without restricting their movement.
Sweatshirts/Fleece
Sweatshirts and fleeces are sportswear designed for cold weather. These are outer layers that are meant to insulate boys' bodies so that they can comfortably participate in their favourite outdoor activities in the cold or winter. Sweatshirts and fleeces tend to be warmer than tracksuit tops, making them more effective in colder temperatures. Boys also frequently wear these pieces casually since they provide so much comfort in otherwise uncomfortable temperatures.
Boys' Sportswear for Different Sports
Another way to choose boys' sportswear is by sport. This is a more specific way of categorising sportswear, but it is also a good way of ensuring that the attire meets dress code specifications and is in line with unwritten fashion rules that often dictate how a boy should look while playing a particular sport. This section highlights a few sport categorisations for boys' sportswear.
Football
Boys' football sportswear keeps boys feeling comfortable and looking cool on the pitch. Much of the football sportswear listed on eBay, be it a tracksuit, top, or shorts, is associated with a well-known football club, such as Chelsea or Liverpool. Some of it is also general wear designed to be lightweight and wick moisture from the skin. Football base layers, such as undershorts, give extra muscular support to help guard against injury in addition to providing an added layer of warmth.
Rugby
Boys' rugby sportswear is meant for boys to wear on the rugby pitch. The eBay listings for this type of sportswear include collared shirts and many long-sleeve ones for colder temperatures. There are also many base layers available to help keep boys warm while playing and to protect their muscles from injury.
Tennis
Boys' tennis sportswear also features many collared shirts though most of them have short sleeves. Moisture-wicking is a key feature of many of these shirts as well. The shorts usually feature pockets to hold tennis balls, and there are a number of tracksuits that are ideal wear for warming up before a match. The eBay listings for boys' tennis sportswear also include some base layer shorts for muscle support.
Golf
The collection of boys' golf sportswear on eBay features many collared shirts since this tends to be part of the dress code at many golf courses. The shirts may have either long or short sleeves, and there are also many pairs of boys' golf trousers for sale. The selection of boys' golf sportswear also includes base layers and jackets to help boys stay warm on the course on chillier days.
Basketball
The selection of boys' basketball sportswear on eBay includes tank tops and long shorts, both of which are fashion staples of the game. Many of these items also have a sheen to the fabric, giving boys an added flair while they are on the court. Although it is possible to buy basketball tops and shorts separately, many are sold as a set to ensure that the pieces match one another.
Cricket
There are numerous boys' cricket sportswear items for sale on eBay as well. They include collared tops, trousers, and a few tank top sweaters. Most of the cricket sportswear is white to keep it in line with the flannels that most cricketers wear though there are coloured items for sale as well.
Boys' Sportswear Material
The table below lists the common materials used in boys' sportswear. It describes the features of each material and gives some specific applications for each one.
| Material | Features | Applications |
| --- | --- | --- |
| | Synthetic textile, good for wicking moisture, inexpensive, durable | Sweat-inducing activity |
| Poly Cotton/Cotton Blend | Mixture of cotton and other fibres, combines comfort of cotton with moisture-wicking of polyester | Balance between warmth and comfort and staying dry |
| | Natural fibre, comfortable, holds moisture | Comfort is more important than staying dry |
| | Synthetic fabric that is napped for softness and insulation, lightweight | Cold-weather activity |
| | Knit fabric, often a blend of fibres, can be stretchy or thick | Comfort and a good range of movement |
| | Lightweight synthetic textile, moisture-wicking, inexpensive | Sweat-inducing, warm weather activity |
| | Fit close to the skin without restricting movement | Base layers |
Understanding the features of each of the fabrics in the above table can help consumers properly choose the right sportswear. It is important to consider the needs of the boy who will wear it.
Size
When choosing boys' sportswear on eBay, it is important to select the right size. Many sellers give the size according to age, and the table below shows measurements that correspond to each size. The table also includes small, medium, large, and extra-large measurements as they pertain to tops. The measurements are in centimetres.
| Size | Height | Chest | Waist |
| --- | --- | --- | --- |
| 2-3 Years | 98 | 54 | 52 |
| 3-4 Years | 104 | 55 | 53 |
| 4-5 Years | 110 | 57 | 55 |
| 5-6 Years | 116 | 59 | 56 |
| 6-7 Years | 122 | 61 | 57 |
| 7-8 Years | 128 | 64 | 59 |
| 8-9 Years | 134 | 67 | 61 |
| 9-10 Years | 140 | 70 | 63 |
| 10-11 Years | 146 | 73 | 65 |
| 11-12 Years | 152 | 76 | 67 |
| 12-13 Years | 158 | 81 | 70 |
| 13-14 Years | 164 | 85 | 73 |
| 14-15 Years | 170 | 89 | 76 |
| 15-16 Years | 176 | 93 | 79 |
| Small | 122 | 61 | - |
| Medium | 140 | 70 | - |
| Large | 158 | 81 | - |
| Extra Large | 170 | 89 | - |
These measurements can vary among different sportswear manufacturers, so it is best to consult with sellers as to whether or not certain sportswear fits true to size. Be sure to ask for specific measurements for the articles of clothing and compare them with recent measurements of the boy's size.
How to Buy Boys' Sportswear on eBay
It is possible to buy boys' sportswear from local and online sporting goods sellers. Some sell sportswear geared towards a specific sport, while others carry sportswear for a few different sports. eBay is one online source where you can buy all types of boys' sportswear. To find the sportswear you are looking for, go to the eBay home page and perform a search. You can enter a descriptive term to create a listing for the boys' sportswear you want. The term can be as broad as "boys sportswear football" or as narrow as "boys' tennis top". You can search for specific brands too. For example, search for Adidas or Nike. Furthermore, you can specify a distance from your postcode within which sellers must be located. This can reduce shipping time and expense, and you might even be able to arrange an in-person pick-up with the seller.
Conclusion
Buying the right boys' sportswear on eBay requires careful consideration. Consumers will want to be aware of the various styles of boys' sportswear available on eBay and the design features that make certain items appropriate to particular sports. Furthermore, buyers should be familiar with the different materials from which boys' sportswear is made as this can help buyers choose the right pieces based on the sport the boy is playing and the time of year he is playing it. This guide has provided all of the essential information that buyers need to purchase boys' sportswear on eBay. After reading this guide, buyers should have a grasp on the different styles available and how to shop for sportswear based on a specific sport. eBay offers a tremendous collection of boys' sportswear, so knowing how to use the site will help buyers efficiently and successfully purchase sportswear that will make their boys happy.