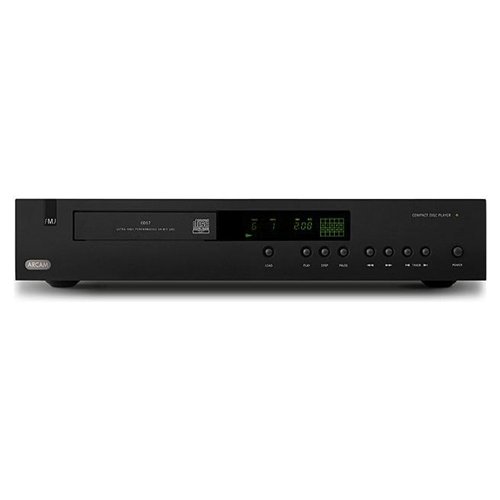 When it comes to CD players, there is far from just one kind. There are a variety of stereos for a multitude of purposes when it comes to playing CDs. Whether a buyer is looking for a large stereo system to enhance the entertainment area in his living room, or a small, portable CD player that can easily be taken from room to room, there is a perfect CD player for every music listener to be found on eBay.
Different CD players can offer a wide variety of features such as MP3 capability, cassette deck, or radio, so a buyer should decide what features are important before searching for the perfect CD player, as well as how the player is used. Car CD players are a completely separate category and may come with a different assortment of features and extras. Whether it is for a car, a living room, or simply to plug in to earphones and listen to music alone, there are many types of CD players to meet every individual music lover's needs.
What to Consider Before Buying CD Players
Before buying a CD player,, consumers need to consider a variety of factors. Budget is one, because CD players individually may not cost very much, but a CD player with MP3 capability and a stereo system may be more costly. It really varies depending on the individual buyer's needs and desires. If the buyer enjoys taking his music out to the garage, outside, or with him to go camping, then a portable boombox CD player is the best bet. A family enjoying music together in the living or entertainment area benefits best from a stereo system that includes a CD player.
Common Types of CD Players
There are a few types of CD players that buyers see frequently when searching for the perfect CD player. A buyer can shop by style of CD player, such as car CD players, portable CD players, or personal CD players, or by brand, such as Sony, Philips, or Technics CD players..
CD Player Stereo Systems
A CD player that comes as part of a hi-fi or stereo system may be a more sophisticated setup that is perfect for a family room, game room, or larger entertainment area. These can be slim, sleek, and wall-mounted, or a more traditional stereo system that is large and rectangular in shape and can sit on a table or shelf. These generally come with speakers included that are separate or built-in.
Some stereo systems that come with CD players have extra features such as CD-R playability, CD record function, remote control, an MP3 dock, and perhaps even a turntable or cassette deck. These larger CD players with stereos vary quite a bit in price depending on the functions, and some of the more expensive models may even play DVD's.
Portable CD Players/Boomboxes
A portable CD player is much smaller in size than a standard stereo system, and it may not come with all the features that a larger stereo has, but it is portable and easy to carry from place to place by means of a handle. Some portable CD players are very simple and may only include a CD player or a CD player and a radio, but some are more upscale and may offer an MP3 dock and cassette player as well.
Boomboxes can come in different colours and styles and are simple to operate. Some models may come with a remote control. An iPod may be attached by means of a USB cord, or set into a built-in dock. These are generally affordable and a great idea for younger kids that want to carry their music around, or people that like to listen to music on the go, such as outside or while they are at the pool or doing some other activity where music can be enjoyed.
Personal CD Players
A personal CD player is just as it sounds; a CD player that a consumer can plug earphones into and listen to music on their own. It is a great choice for travel or exercise, and can be quite handy on long trips or when other family members are watching television and one member wants to listen to music. Personal CD players are a good item to have on hand for any member of the family, but especially for kids that need to be kept entertained.
Personal CD players come in many styles and some are created especially for kids, with larger buttons and easier to operate styles. Other personal CD players may be more streamlined and compact, and they vary in price and brand. Headphones may come with the personal CD player or be purchased separately. Personal CD players generally do not come with a lot of added bells and whistles, but they may have a radio.
Some newer and fancier models of personal CD players may be CD-RW compatible, offer a recordable option, anti-skip feature, and long battery life as well as an external speaker that can be plugged in to enjoy music without headphones.
Car CD Players
Car CD players come in a variety of types. Brands that are popular include Kenwood car stereos and Pioneer. They range in price according to model, and some of the noteworthy features include CD player, radio, Bluetooth capability, and USB dock for an MP3 player so buyers can take digital music with them on the go. Some car CD players offer a security feature that allows the consumer to remove the face while the stereo is not in use.
Some CD playing features of car CD players includes CD-R and CD-RW capability, anti-skip protection, memory that picks up where the buyer last left the CD, several CD changer that holds more than one CD at a time, and digital display. Some car CD players may offer more state of the art equalisers than others, so if this is important to the buyer, he should check the specifications to see what the equaliser offers. Other features include shuffle, CD song or artist display, and Android capability. These can be installed by the consumer or by a professional audio installer.
CD Player Comparisons
CD players have different features, extras, and cost different prices according to these features. Buyers should consider which extras are important to them before purchasing the right CD player for their use.
CD Player Type

Notable Features

Price

Stereo system

Large in size

Big speakers

Recording function

MP3 functionality

$$$

Boomboxes

Portable

Lightweight

Feature radio, CD, cassette, and MP3 functionality

$$

Personal CD players

Portable

Meant for personal use

Lightweight and small in size

$

Car CD players

MP3 functionality

Bluetooth enabled

Easy to install

$$$$
When it comes to purchasing a CD player, the consumer should decide what the player is used for, what the budget is, and which features are the most important in order to select the best CD player for herself or the family.
How to Buy CD Players on eBay
When you're searching for CD players on eBay,, it is helpful to know what you need. You can key in a general search for CD players,, but that is going to bring up a lot of options. Make your search easier by knowing what you are looking for, then keying in a more tailored search that lessen your search time and alleviate hassle, such as portable CD player or personal CD player. Select a CD player based on features, brand, and price that suits your needs perfectly.
Buy a CD player from a merchant that is a Top-Rated Seller,, and communicate with the seller about what comes with the CD player and if you can purchase other items that go with it for a low, all in one shipping price, such as USB cords, headphones, batteries,, or external speakers. A local seller may work with you on picking up your CD player in person, which may get rid of shipping charges as well as create a unique, personal experience between buyer and seller.
Conclusion
Music makes everything more enjoyable, whether it is lying in the sun in the backyard, doing the dishes, or taking a long car trip. Take favourite CDs along for the ride with the perfect CD player. From large, fancy home stereo systems to small, personal and portable CD players, there is a perfect way for everyone to listen to their favourite music no matter where they are. It does not matter how much a consumer has to spend, there is a great CD player that enhances the CDs every buyer loves to listen to.
Purchase a couple of personal CD players to keep on hand for those moments when a child needs to be entertained, or a buyer needs to take a walk and wants some music to accompany her. There is always an occasion to listen to music, and with a great CD player purchased on eBay, there is a perfect player to listen on. Bring music into every aspect of life with a CD player for every room, every occasion, or a fabulous new CD system for the car so music can be enjoyed every time consumers head out on the road.