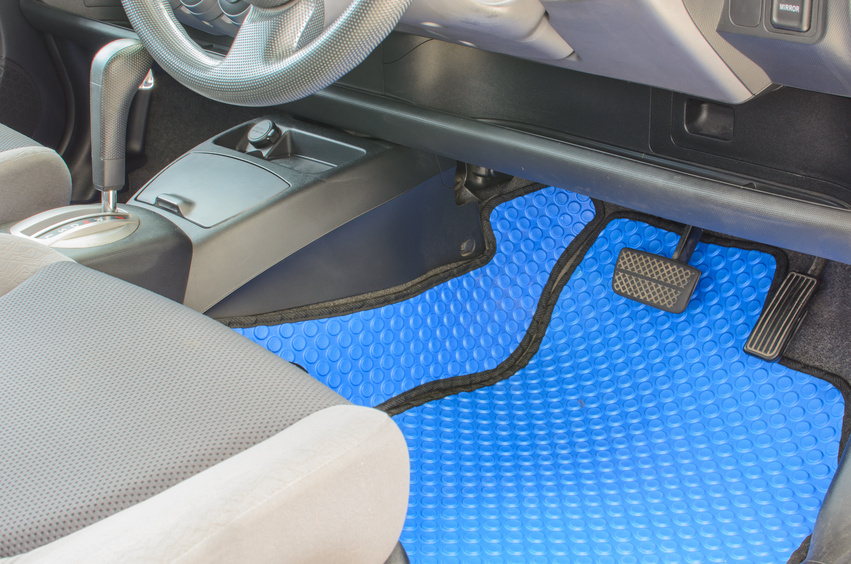 A must-have car accessory, car mats not only protect the vehicle's interior flooring from dirt and debris, but they also prevent accelerated wear. This helps boost the car's current aesthetic value and enhance its futuristic resale value. While choosing the right car mats are ultimately a matter of personal preference, considerations concerning type, colour, and material can ease the selection process.
Universal vs. Custom Car Mats
Universal car mats fit a wide range of vehicle types. Renowned for their affordable cost, these mats sufficiently protect against carpet wear and scuffing. They are a great option for those in the market for a new car, or those who switch between several vehicles due to their interchangeability. However, for the perfect fit, it is best to purchase fitted car mats. Custom car mats specifically cater to a vehicle's shape and floor space. They offer superior protection against the elements, as they protect much more of the carpeted area.
Colour

Car floor mats come a wide array of colours. Most car owners opt for a subtle colour, such as grey, that matches or complements their vehicle's interior, while others prefer ones that stand out and make a fashion statement.
Carpeted Car Mats
Carpeted car mats are relatively inexpensive in cost. Both abrasion and water resistant, these mats come in a wide array of textures and designs. They can be personalised for a touch of decorative flair. Carpeted car mats should be hosed or shampooed regularly for best upkeep. For added protection, consider purchasing a clear mat; made of vinyl or plastic, these coverings are inconspicuous and designed to help carpet mats last longer and maintain a fresh look.
Rubber Car Mats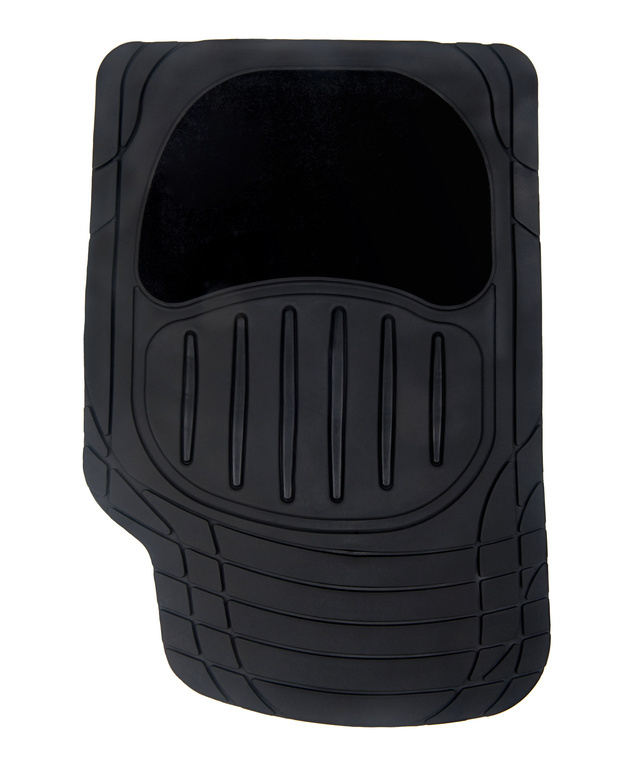 Resistant to wear and tear, rubber or utility car mats have a longer lifespan than their carpeted counterpart does. Appreciated for their ease of care, optimal protection, and waterproof qualities, they can simply be wiped or hosed clean. Rubber car mats are well suited for car owners who live in inclement weather climates. Look for those that offer a tread pattern to help prevent water from spilling off the edges and onto the carpet. Unlike carpeted car mats, logos and designs cannot be added to these heavy-duty car mats.
Metal Car Mats
Although not as common, metal car mats are incredibly durable, waterproof, and abrasion resistant. They are generally only available for trucks, although some manufacturers have begun to tailor them for cars as well. They are easy to clean and can simply be hosed off or wiped clean—perfect for those who are rough on their car's interior.