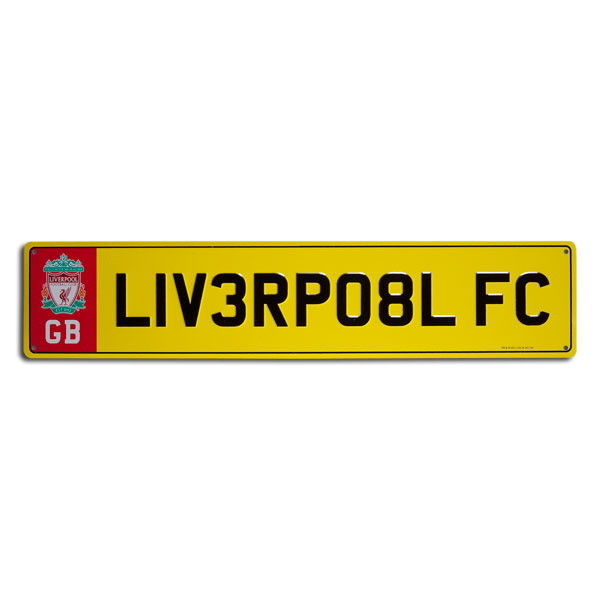 Affixing vanity registration plates to a car adds a personal touch to a vehicle, and car owners around the world relish the opportunity to do so. Vanity registration plates are popular in the United Kingdom, and a brisk trade has developed around them. This is the result of a few factors particular to the issuing of licence plates in the UK. For many years, the UK's Driver and Vehicle Licensing Agency (DVLA) did not issue personalised registration plates by request. Regulations also permit car owners to keep the original registration plates on their cars, no matter where in the UK car owners move to. The policies made the issuing of registration plates in the UK rarer than in other places. When characters on a UK registration plate resemble words, the rarity of the occurrence thus gives the plate added value. Such registration plates are therefore known as cherished numbers.
eBay is a great source for cherished numbers. In order to successfully buy cherished numbers on this website, buyers must be familiar with DVLA regulations and the eBay options for sorting through the listings. With knowledge of DVLA regulations and the eBay buying process, buyers can find their desired cherished numbers.
DVLA Regulations for Cherished Numbers
It is important that consumers are aware of DVLA regulations regarding registration plates before shopping for cherished numbers on eBay. Those unaware of the regulations run the risk of purchasing cherished numbers that they cannot legally place on cars.
Plate Age
The DVLA allows car owners to place registration plates that are older than the vehicles, but forbids car owners from putting a registration plate that is younger than the vehicle. For example, a car owner cannot put a registration plate with a current style number of 57, the numbers that follow the first two letters of the registration's sequence, on a car that was originally registered in 2005. This is because this number was used on registration plates issued in the second half of 2007. However, a car owner can put a registration plate with a Y prefix on a 2007 car because the DVLA issued "Y" registration plates in 2001. The point is that car owners cannot make their cars look younger than they are with a newer registration plate.
Registration Plate Markings
Every registration plate that the DVLA issues must bear the name and postcode of the DVLA outlet that issues it, the identification of the producer of the plate, and the number of the British Standard. The British Standard is the BS AU 145d designation that confirms that the plate's colours and reflectivity are in line with regulations. Registration plates missing any of these elements are likely unofficial.
Character Fonts and Dimensions
The table below describes the four fonts that the DVLA specifies as acceptable for characters on a registration plate.
| Font Type | Description |
| --- | --- |
| Standard | Bold black characters |
| Hi-Line | Black-outlined characters that are yellow or white in middle, depending on plate colour |
| 3D | Characters are multi-toned to appear three dimensional |
| Carbon | Characters are black, but look as if they are perforated |
The characters must be 79 mm high, 50 mm wide, and have stroke widths of 14 mm. The space between groups of characters must be 33 mm, and the space between characters 11 mm.
Plate Dimensions
The DVLA specifies that the length of a standard registration plate must be 524 mm and the height 112 mm. A rear registration plate for a four-wheel drive vehicle can be 285 mm long and 203 mm high. The plate for the front must have the standard dimensions. Car owners may put large registration plates on the backs of the vehicles. These have a length of 533 mm and a height of 152 mm. The front plates must also be of standard dimensions.
eBay Buying Options for Cherished Numbers
Once they are familiar with the DVLA regulations regarding registration plates, buyers can visit eBay to find cherished numbers. They can pull up the full listings of cherished numbers for sale on the website by going to any eBay page with the search bar and entering the term "cherished numbers" into the search bar. To get a full list of filtering options, they should then select the Cherished Numbers category. From here, buyers can filter the listings to find the cherished numbers they desire.
Vehicle Registration Type Mark
Buyers can sort cherished numbers by vehicle registration mark. This is the number plate format, and there are four different marks that each represent an era in which registration plates followed the same format. The table below lists each vehicle registration type mark, the era in which the DVLA used that format, and the sequence of characters for each vehicle registration type mark.
| Vehicle Registration Type Mark | Era | Sequence |
| --- | --- | --- |
| | January 1904 - July 1963 | One to three letters followed by one to three numbers |
| | August 1963 - July 1983 | Three letters, then one to three letters, one to three digits, letter indicating year |
| | August 1983 - August 2001 | Letter at beginning indicating year, one to three numbers, a space, three letters |
| Current Style Number Plates | September 2001 - Current | Two letters, two-character age marker, a space, three letters |
Northern Ireland still uses dateless registration plates, so plates there do not follow the format that the DVLA uses for the rest of the UK. Individuals looking for cherished numbers from Northern Ireland can find them listed along with the Dateless cherished numbers on eBay.
Theme
Buyers can also filter cherished numbers listings on eBay according to theme. Since many car owners like their cherished numbers to appear to spell out a name, one of the more popular themes is Names. Those with a quirkier side may prefer to browse eBay's selection of Comical cherished numbers.
Significant Letter
Yet another way of sorting the eBay listings is by the significant letter among the cherished numbers. Some buyers may be looking for words that begin with a particular letter while others may desire cherished numbers bearing their initials. A buyer nicknamed Jen may want cherished numbers with this nickname. She may therefore select J as the significant letter.
Applicable Date
It can be difficult to keep track of when the DVLA issued suffix and prefix registration plates because they use a letter to indicate the year of issuance. eBay helps buyers clarify this issue by enabling them to choose an applicable date for their cherished numbers. This helps ensure that the numbers are at least as old, if not older, than the vehicle they are to go on. For a 2002 car, a shopper can select all of the options from this year or prior.
DVLA Fees
The DVLA collects a fee every time cherished numbers are originally assigned or every time they change from one registered vehicle to another. eBay enables buyers to sort listings by whether these fees have already been paid or not. This is an important transaction detail because it helps buyers ascertain whether they must pay additional fees after they purchase cherished numbers. Sorting the eBay cherished numbers listings by whether DVLA fees have been paid helps buyers avoid hidden fees.
eBay Buying Tips for Cherished Numbers
eBay is a good source from which to buy cherished numbers because of the large selection available on this site. The website brings together dealers from all over the UK, pooling stocks to offer buyers a wide range of options. In order to help ensure their own satisfaction and save extra money, buyers should know how to evaluate sellers on eBay and how to buy from local sellers.
Evaluating Sellers
If interested in a particular listing, the buyer should check the seller's Feedback in order to ensure that the seller is reputable. Feedback is a collection of the comments and ratings that previous buyers have left for a seller. Buyers use this information to ascertain their chances of having a positive purchasing experience with a seller. If a seller has received mostly positive feedback, future buyers are also likely to be satisfied purchasing cherished numbers from that seller.
Buying from Local Sellers
eBay is generally a good place to find relatively low prices on cherished numbers. Buyers can save additional money by buying cherished numbers from local sellers due to reduced shipping fees. A buyer can specify the distance from his or her postcode within which sellers should be located. eBay then filters other sellers from the listings, leaving only the local ones for the buyer to choose from.
Conclusion
The robust market for cherished numbers reflects the popularity of these special registration plates in the UK. eBay can be a reliable source from which to buy cherished numbers because it brings together many dealers from across the country.
Individuals who are relatively new to the cherished numbers market can shop on eBay with confidence if they do a bit of research beforehand. It can happen that a consumer finds the ideal cherished numbers, buys them, and then later discovers that it is not legal to drive the car bearing that registration plate. eBay buyers can avoid this problem by educating themselves about the DVLA regulations regarding registrations plates. Knowing how to sort the eBay cherished numbers listings to stay in line with these regulations can be helpful in the buying process on eBay. Buyers should also know how to evaluate sellers on the site and how to find local sellers to buy from. It is easier to buy cherished numbers than many consumers think, and eBay is a great place to get in on the fun.