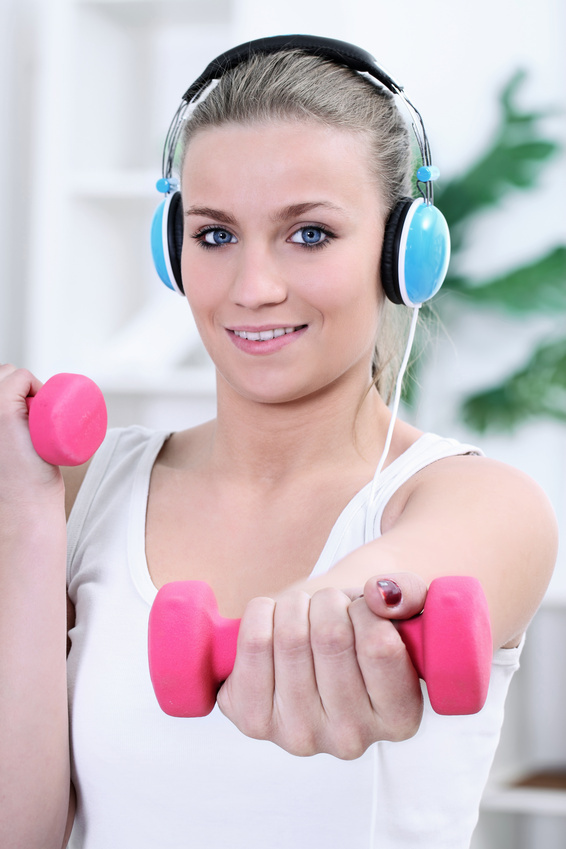 Fitness games are amongst some of the most popular games on the market today. Most, if not all, video game manufacturers have at least a few fitness games designed to be used with their game consoles. One of the reasons that this kind of video game is so popular is that it appeals to gamers of all ages. Playing fitness games are not only a great way for the whole family to get into shape, but they are fun as well.
One of the most common problems with playing these types of games is the chance that the game controller may slip out of the hand of the person using it, hits something, and then breaks. But that does not mean the fun has to come to a halt. There are many styles of fitness game controllers, so it is important to purchase the one that works with your game console and the game itself. Fitness game controllers can be found in electronics stores, retail department stores, and online at eBay.
Types of Game Consoles and Controllers
There are a few things that should be considered when it comes to purchasing controllers for a fitness game. One of the most important things that has to be looked at is the compatibility with the gaming system console. There are several types of controllers that are available; however, not all are interchangeable between game consoles. Understanding the various types of consoles helps to take a lot of the guesswork out of the equation when shopping for a new controller.
Controllers for Personal Computers
When people think about fitness games, the personal computer is often not the first thought that pops into their minds. The fact is however, there are many fitness games designed by video game manufacturers to be utilised on personal computers in order to reach a larger consumer base. Game controllers most often for this type of gaming purpose comes in the way of the computer's keyboard and mouse. There are also various games that come with independent controllers that can be connected to a computer in order to enhance the fitness experience.
It is important when using a computer for gaming purposes to make sure that any component used for playing the game is one that is ergonomic for the user, especially if the game is used heavily. Although a racing wheel game or joystick controllers are very popular for computer fitness games, some games still require the use of a keyboard or mouse. Purchasing an ergonomic keyboard or ergonomic mouse can add a lot more pleasure to fitness game play and not add as much stress to body parts such as the wrists, arms, and shoulders.
Fitness Game Controllers for Floor
Some fitness games require fitness controllers to be place on the floor, such as ones used in dancing or exercise games. Often the controller may take the form of a mat that has numbered grids that the player must use to perform the various movements required of the game.
With repeated use, over time these mats can wear out, especially if not cared for properly. When shopping for this type of game console, it is a good idea to make sure that it is one that is durable, especially if a used fitness game controller such as this is being purchased. In addition, it is also important to make sure that the numbers, grids, or other features of this type of game mat are still visible and that there is no extreme wear or tear on the mat. Listed in the table below are some other popular fitness game controllers along with the notable characteristics of each.
| Type | Notable Characteristics |
| --- | --- |
| | Used for variety of dance moves; requires floor placement |
| Motion Controllers | Often placed on an area of body to record movement |
| Navigation controllers | Various styles often used to represent real sporting items |
| Balance Boards | Resembles yoga blocks, records movement and often weight |
These types of controllers are not the only ones used in fitness games; however they are amongst the most popular ones on the market. Even though some fitness games may use a similar style of controller, unless the controller brand matches the brand of the game console, these controllers are not interchangeable on other gaming systems.
Universal Controllers
One of the most prohibitive things about purchasing fitness game controllers for many people, is often these controllers can cost as much, if not more than the fitness game themselves. Many people choose to purchase universal controllers, also referred to as multi-platform controllers, in order to save money. Some manufacturers have realised the need to create controllers that work on various brands of gaming consoles; however, many people still find that these controllers can be expensive because of that same fact. Purchasing used universal game controllers can be an much less expensive alternative in many cases.
One important thing for fitness game enthusiasts to realise before purchasing a universal controller is that just because the item is labelled in this manner, it does not necessarily mean that it works for every gaming console ever made, or even all current gaming consoles. It is necessary to check to see if the right gaming console is listed on the product compatibility list before buying it.
Technological Advancements
Advances in technology have greatly improved many aspects of our daily lives, especially when it comes to technological advancements that involve computer components. For some people, new technology can be intimidating, even when it comes to purchasing fitness game controllers. Becoming more familiar with the characteristics of controllers featuring this advanced technology can help a person become a more confident buyer when selecting new fitness game controllers for their gaming consoles.
Wireless Controllers
One of the major breakthroughs in video game controllers is the wireless controller. Many types of controllers, even though they may have advanced technological components that allow for a wide range of motion, they often still need to be plugged into the game console in order for them to become operational. The wireless controller offers a much greater range of motion than the previous styles of controllers, making them one of the most sought after controllers for fitness activities.
When purchasing this type of controller, it is important to make sure that it works with the gaming console before buying it. Purchasing a brand that matches the one of the gaming console is the easiest way to ensure that the right one is chosen for the fitness activity planned. Making sure that the controller also allows for the user to stay an appropriate distance from the gaming console when using it is also important, so look for a controller that is able to offer a strong connection with the console while staying in motion with the activity is extremely important.
Sports Exercise Controllers
Sport exercise controllers are another big ticket item for fitness game manufacturers. This type of game controller is often used to replace bulkier sporting equipment, and serves the additional function of making exercise more fun. Some controllers may come in various shapes and sizes such as rackets or boxing gloves.
When shopping for this type of fitness controller, it is essential to make sure it is one that is proportioned to the body of the person using it, or there could be an increased risk of bodily injury if it is not of the correct stature and weight for the person using it. Finding ones that are adjustable are the best solution to this problem.
Conclusion
Buying a controller for a fitness game does not need to be confusing if a person knows what they are needing in advance. Making sure that a controller is compatible with a game console is the first thing that should be considered. In addition to this, choosing an item that is ergonomic and comfortable for the user also enhances the fitness game experience. Purchasing items that have a long lifespan is easy to do if the item is in inspected for things such as holes and worn or faded coverings. Universal remotes are great choices for fitness game enthusiasts if they are compatible with the system and can save a person who has multiple gaming systems, especially if they are used controllers. Controllers with advanced technology such as wireless features are a good investment as well as they can offer a wider range of motion to the user as long as the signal is strong enough to play the game a comfortable distance from the gaming console and other objects. Finding the right controller for fitness gaming needs is easy if a person is armed with the right knowledge before investing in them.