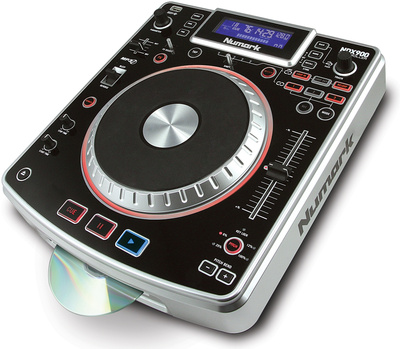 MP3 players are a fantastic way to listen to music on the move. Not only that, but they can be linked up to a sound system so that the tracks can be used to DJ an event. Small, light, and portable, an MP3 player comes with a variety of storage capabilities, is a great alternative to carrying CDs around, and can be loaded with files purchased online. Although digital music is available in many different formats, MP3 is simply the best known and most flexible. Do be aware, however, when buying tracks from an online retailer that not all players can play all formats. Other commonly used formats are:

| Format | Description |
| --- | --- |
| AAC | A file format used by Apple (Atrac3 is Sony's format). |
| WMA | Compatible with Windows Media Player, WMA is a Microsoft format, originally designed to be a competitor to the MP3 format. |
| WAV | WAV, or Waveform Audio File Format, is a Microsoft and IBM audio file format. It is the default format for audio bitstream files on Windows PCs. |
| FLAC and OGG | FLAC, or Free Lossless Audio Codec, allows digital audio files to be compressed without any loss of information. OGG is designed to provide efficient streaming and manipulation of high quality digital media. Both free, open-source formats, they are very similar to the MP3 format. |
Types of MP3 player
There are two types of MP3 player – hard disk and solid state.
| Type | Description |
| --- | --- |
| Hard disk players | Much like a PC, larger capacity players use a hard disk for storage. Generally more cumbersome than solid state players, they tend to be able to hold more music on to them. |
| Solid state players | The most common type of MP3 player, solid-state models have no moving parts. Generally very small and light, they suffer from a reduced capacity in comparison to hard disk players. |
iPods
An iPod is a specific brand of MP3 player which is available in a variety of models with memory capacities ranging from 2 GB to 160 GB. eBay filter options not only separate the brands available for sale, but also offer the option to search for specific capacities. The most important factor to consider before choosing a model is therefore how and where the music will be listened to. For example, if it is preferable to carry the full library, then a Touch or a Classic would be advisable with at least 64 GB of memory, but if only a selection is needed then a Shuffle or Nano would be suitable. Bearing in mind, a 16 GB memory will generally hold around 3,000 tracks, the eBay filter option will permit an easy search for the appropriate GB model.
| iPod | Size |
| --- | --- |
| iPod Shuffle | 2 GB |
| iPod Nano | 16 GB |
| iPod Touch | 32 GB or 64 GB |
| iPod Classic | 160 GB |
Features
Despite iPod dominating the market, other MP3 models with comparable storage capacities often offer more features such as a radio or voice recording. These features are generally detailed on eBay in the sales particulars under the heading 'item specifics'. Other features which will differ between brands and models are:
| Features | Description |
| --- | --- |
| Storage capacity | Storage capacities vary, and to calculate how many songs or files can be held on a specific player, it is best to consider that a typical track uses roughly 4.5 MB. This means that a 2 GB player can hold around 500 files, although higher quality files use more MB and will therefore reduce the number of files that can be stored. |
| Clock | Much like a SMART phone, many MP3 players can double as an alarm clock for ultimate time keeping portability. |
| Colour screens | Some players have video play back facilities and a colour screen to aid viewing enjoyment and optimise track listings and album cover display. It should be noted, however, that smaller screens do not allow optimal viewing. |
| Voice recording | Some MP3 players include an in-built microphone to allow voice memos or reminders, or other ad hoc audio recording. |
| Radio | Certain MP3 player models have a built-in FM radio which, in many cases, can also be used to record audio files. |
| Battery life | Solid state MP3 players tend to have a longer battery life than a hard disc version. As nearly all players now come with a rechargeable internal battery, this negates the need for regular, fiddly battery changes or a removal of the batteries to charge when the power runs low. Although solid state players - depending on the GB capacity - will provide an average of 16 to 20 hours play back, it should be noted that watching video files generally burns through more battery charge than listening to audio files. |
Connections
Connecting an MP3 player for file upload is often as simple as joining the device to a computer with a USB cable. Most MP3 players also permit charging through this connection with an iPod, in particular, charging while syncing the audio or video files.
| Connections | Description |
| --- | --- |
| Stereo cables | A jack to jack auxiliary cable is a single piece of cable with an identical fitting on each end. This will connect via the headphone socket to an input or AUX socket on a stereo system. In this way, it is also possible to facilitate a connection of the MP3 player to speakers, amplifiers, and other audio magnifiers in order to DJ an event. |
| Bluetooth | Bluetooth is a wireless technology used to connect two or more devices. Commonly used with hands-free mobile phone kits, it also allows a direct link between headphones and an MP3 player. There are, however, limitations to the reception range, which makes this type of connection less useful for large-scale musical performances, and Bluetooth is therefore best suited to portable, single user listening or connection to a home stereo system. |
MP3 Accessories
All MP3 players can have their functionality and portability upgraded with a selection of accessories. For ease, eBay catagorises each type of accessory separately:
| Accessories | Description |
| --- | --- |
| | Most MP3 players can be used with a neck strap, arm band or belt clip, adding to the ease of portability. Commuters may prefer a belt clip or neck strap, while fitness fans may find an arm band for ease and comfort. |
| | Although most MP3 players will come with a set of headphones, it is generally advisable to buy a set more suited to the user. The sound quality produced by various headphone models varies between brands, but with a choice of ear bud, in-ear, over-ear, on-ear and wireless, the perfect set for the users' needs can be added to improve their experience. |
| | MP3 audio docks, although not available for all MP3 models, are available. With integrated speakers, features may also include built-in charging facilities, USB ports for all inclusive functionality, audio visual outputs, and the ability to organise and sync all stored media. |
| Mains compatible plugs and leads | USB cables come with a variety of connection fittings specific to various MP3 power sockets and, as has been mentioned, a universally sized USB fitting to allow a charge via a PC. It may, however, be necessary to power up the device via the mains – therefore, a mains specific plug (which can be either be solidly attached to the model-specific power lead or may be available as a detachable fitting from a USB cable for versatility) is a useful accessory to have to hand. |
How to Buy DJ MP3 Accessories on eBay
To buy DJ MP3 accessories, first go to the eBay homepage, opening the All Categories tab, then scroll down the page until you see Electronics & Technology, click the Sound & Vision tab, and then either select the tab needed, such as Headphones, or choose iPod & MP3 Accessories to find other items. Further filters will then appear in the left hand column. Alternatively, use the bar at the top of any eBay page and key in "MP3 cables".
Conclusion
Digital music comes in a variety of formats, of which MP3 is the most well-known and flexible. In order to listen to an MP3 file, an MP3 player is needed. These players are available in two forms: hard disk (which tends to have a higher storage capacity), or solid state (which is often smaller in size, weight and capacity). Each MP3 model will differ in terms of feature availability. It is important to remember that not all MP3 players come with the same specifications. Available features may include a variety of storage capacities, colour screens, clocks, FM radios, and different battery lives. In order to provide DJ services, connections to speakers and other amplification sources may be facilitated via wireless Bluetooth or auxiliary cabling. A wireless Bluetooth connection, however, will be physically limited in range, which may make it unsuitable for larger performances. Other accessories include carrying cases, audio docks, headphones, and power cabling.