Food colouring makes food fun, and cake decorating professionals and hobbyists often work with food colouring in liquid, powder, and other forms in shades from pastel to neon with flat or pearlescent finishes. Finding the perfect colours helps food decorators create beautiful cakes and other gourmet foods that are suitable for photographing and sharing.
Gels, Pastes, and More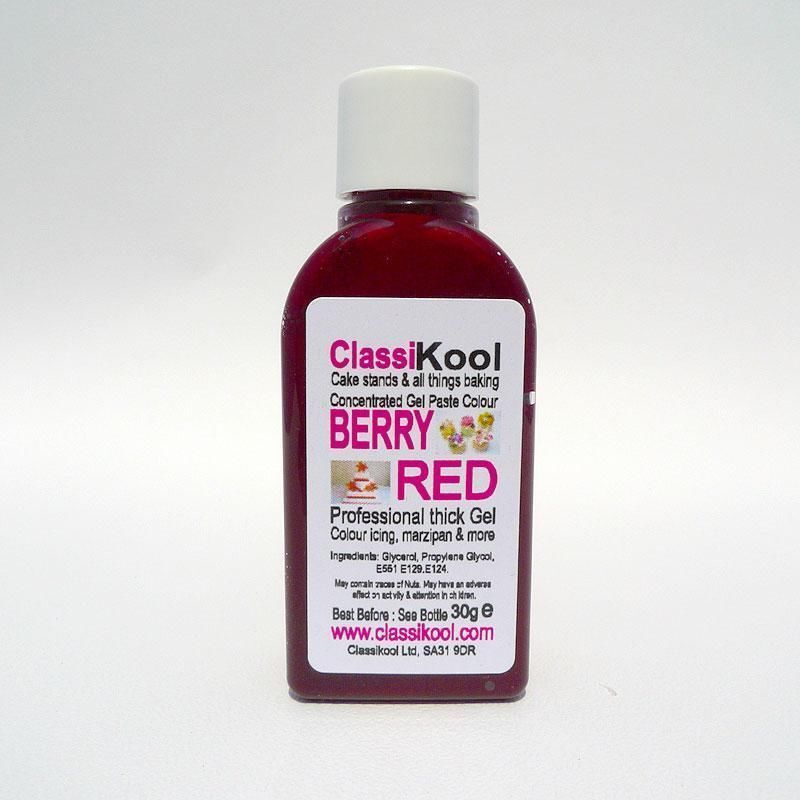 Choosing among the many forms of food colouring is sometimes intimidating because each type works a bit differently. The best choice usually depends on the components of the food being decorated and the desired look.
Food Colour Type

Best Uses

Considerations

Liquid

Pastel icings

Liquids such as punch

Hard to produce deep colours

Gel

Brilliantly coloured cakes and icings

Requires a lot of mixing

Add with liquids to avoid over beating

Paste

Vibrantly coloured cakes and icings

Dries in pots if not used frequently

Requires a lot of mixing to avoid marbling

Powder

Brushed on dry

Blended with crystal sugars

Mixed with clear liquid to create coloured 'paint'

Matte, lustre, pearlescent, sparkle, and metallic finishes

Edible Food Paint

Pens to inscribe greetings

Brushes to create designs

Works best on fondant or royal icing

Spray

Colour layers

Airbrushing to create realistic painting

Some sprays require special cake airbrush equipment
First-time users of food colouring paste may accidentally add too much colour because of the high concentration of paste. Food colouring powders do not hold up well in overly humid environments, but they do not have expiration dates and do not 'go bad'.
Using Food Colouring Powders and Paints
Food colouring powders and edible food paints are not as traditional as most food colourings because they also work on the surface of decorated foods. Food colouring powders can brush on dry, which makes them perfect toppers for meringues and macaroons. They blend well with crystal sugar to create coloured sugars, and they also mix with flavoured extracts or liqueurs to create coloured 'paint' for icing, chocolates, and cookies. Food colouring paints work in the same way but usually come in pens for easy inscriptions or in spray bottles for covering large areas.
Special Food Colours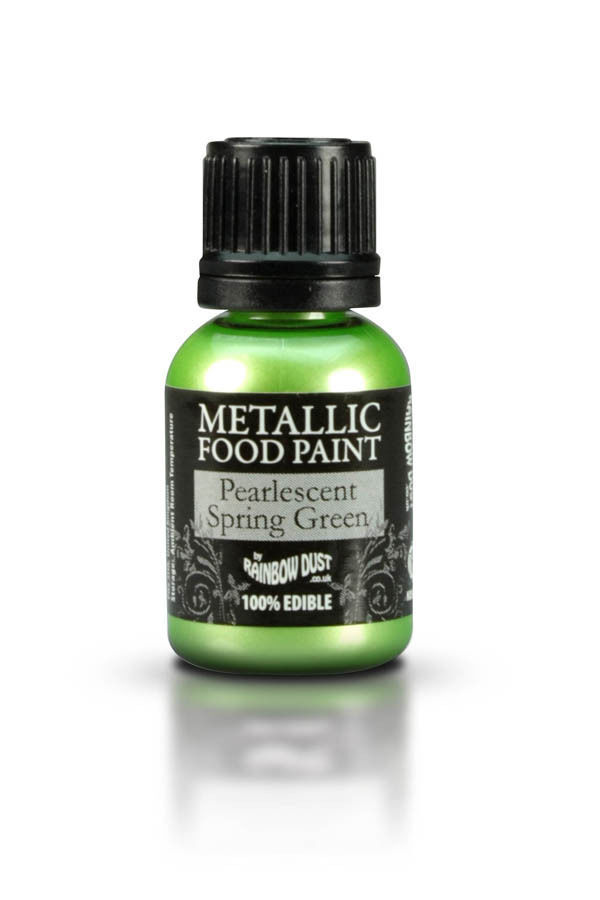 Decorators who use metallic food colourings and neon food colourings really like to amp up their creations. Neon is essential for contemporary festive cakes that burst with vibrant colour. Gold food colouring and silver food colouring allow decorators to create special looks for wedding cakes and adorn princess party cakes and boys' birthday 'car' cakes with some metallic sparkle. Most buttercream icings are slightly yellow, but cake icing whitener restores a brilliant white colour for wedding cakes.