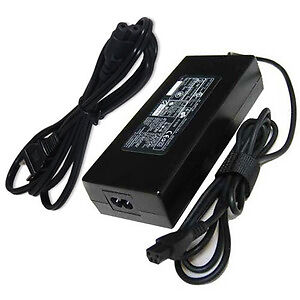 Laptops are a vital tool for people from different walks of life, from students and professionals to baby boomers. Folks are simply dependent on their laptops and personal computers for storing data, creating documents, gaming, and entertainment. Laptops are used for simply browsing the Internet to download recipes, for online shopping, and so much more. Therefore, a laptop needs to be charged and kept ready for work. Laptop power adapters allow users to keep their devices wired and charged at all times, wherever they may go. These are compact, lightweight power sources that provide reliable performance wherever the user may wish to take the computer.
People may need a replacement adapter or an additional one or two, just in case. These are readily available at stationery stores or stores that sell computer peripherals and accessories. The laptop power adapters can also be ordered online from reputable stores such as eBay. Before making a purchase, it is important to know the functions of the laptop adapter as well as the different kinds of cables and connectors. With different types of laptop power adapters available at nominal prices on eBay, users can purchase spares and take full control over their mobile computing.
The Function of the Laptop Power Adapter
Though technology is the same worldwide, major differences do exist in the way the technology is accessed. A classic case is found with power adapters. Every country has its own set of electrical standardisation and that makes things difficult, especially for travellers who visit countries that have national standards that are different from their own.
In some countries like the United States, electrical systems operate at 110 to 120 volts, while many others use 220 to 240 volts. Similarly, the power outlet sockets in different places are not of standard shape, and hence the need for power adapters to facilitate the direct use or charging of electrical gadgets in a different set-up with varying voltages. Business travellers most definitely take their laptops along, and with them, the laptop power adapters. This enables them to use the laptops or charge the laptop batteries wherever they may travel.
Types of Laptop Power Adapters
The laptop power adapter, also called an AC power adapter or AC/DC converter, is used for the laptop that does not have the necessary built-in components to derive the appropriate voltage to operate safely with systems of 110/120 volts or 220/240 volts. Every laptop is unique and may use varying amounts of power, and a suitable adapter supplies adequate charge to power the laptop batteries. The voltage of every laptop is printed on a label affixed on the rear side. Shoppers are advised to check for voltage information before they set out to purchase laptop power adapters.
AC Standard Laptop Power Adapter
Homes are wired for AC current, and the AC power from wall outlets in homes is converted into DC power. This is made suitable for laptops by an AC standard power adapter. Laptops and all electronic equipment that run on batteries may be plugged into electrical outlets in home using the AC power adapter. The AC power adapter charges the laptop battery while running the the gadget on power from the outlet, after converting into DC power. This helps conserve battery power for later use or when there is a power failure. A failed AC adapter does not draw power or convert it, nor can it charge the laptop batteries.
DC Laptop Power Adapter
DC power outlets generally provide very low voltages that may be insufficient to power laptops. The DC power adapter should convert the available voltage to one that is high enough to charge the laptop batteries and work the laptop as well. DC power sources are found in the car cigarette lighter, on airplanes, and on solar-powered batteries.
EmPower DC Adapter
Airlines provide in-flight 15-volt DC power up to 75 watts, which is limited draw per outlet, and users with an EmPower adapter can use this when they fly. These adapters are also called air/auto adapters. This amenity is good for individuals on long haul flights either for work or for entertainment. However, all seats may not have this facility, and some airlines may not allow users to recharge their batteries.
Universal Laptop Power Adapters
This single adapter can work and charge any laptop, regardless of make or model, using customised AC and DC voltage controlling tips that are removable. The universal laptop power adapter can be used on any AC power socket anywhere in the world to ensure uninterrupted power supply to the laptop and continuous charge for the batteries as well. The universal power adapter has a built-in voltage converter and is a full range 100V to 240V AC input. However, an individual should exercise caution and use the appropriate removable tip that is compatible with the laptop. Circuit and fuse protection are some of the additional features seen on universal laptop power adapters.
Laptop Power Adapter Cables and Connectors
Laptop power adapters or AC adapters convert the AC current present in home electrical outlets to DC current that drives laptops and such devices. The power adapter is a small square or rectangular box connected at both ends. On one end, it uses a two- or three-pronged electrical plug cable that connects to the AC power outlet. The other end has a fixed cable with an appropriate connector that connects to the power port on the laptop. Laptop power adapter connectors may be of different types, and this has to be considered while buying power adapters. Many laptops do have multiple options, however, it is better to have the power port checked before buying the power adapter. Some connector types are listed below.
| Connector Type | Features |
| --- | --- |
| Standard Barrel Connector | Small cylindrical connectors, also called coaxial connectors or tip connectors |
| Stereo Jack Style Pin Connector | The four-conductor TRRS version of the 3.5-mm stereo jack style pin is used as laptop power adapters in several brands and models |
| Right Angle Converter | The right angle connector in a power adapter is used when space is a constraint around the power port |
| USB Connector | The rectangular box of the laptop power adapter is provided with a USB port for charging |
| C5/C6 Connectors | Also called Mickey Mouse connector, because the three-holed C5 connector resembles Mickey's ears. |
The barrel connectors and C5/C6 are common connectors found on laptop power adapters and are also used by leading brands. While buying a replacement laptop power adapter, users should get details about the laptop brand, model number, and also the voltage, current, and power requirements of the laptop. These details are usually on a sticker affixed at the base of the laptop or can also be found on the old adapter that is being replaced.
Buying Laptop Power Adapters on eBay
The listings for laptop power adapters on eBay can be huge, sometimes running into hundreds of thousands. This is an indication of the choices available to shoppers who are looking for power adapters on eBay. A possible category on eBay where you can find these products is 'Laptop & Desktop Accessories', under which the subcategory 'Laptop Power Adapters/Chargers' contains the listings. Many types, brands, and models of power adapters are available on the website, with Top-rated sellers offering some of the quality products at affordable prices. Some of the leading brands, such as Apple, Acer, HP,, Toshiba, Compaq, Dell,, and Sony, and lesser-known brands are available on eBay.
Shoppers can narrow down their choices by going through product details, images, feedback about sellers, shipping, and other relevant information provided on the listing page. The email address of the seller is also provided, so buyers may get clarifications on any queries they may have about the selected products. Payment options on eBay are secure, so shoppers can select their preferred options when conducting transactions.
Conclusion
Taking a laptop along on trips has become a natural thing to do, and a power adapter ensures that a laptop is in great working condition and ready for use, regardless of the corner of the world a person may travel to. A suitable laptop adapter keeps the laptop running when there is a power outlet available, adjusting the voltage and power as needed. Charging the battery simultaneously, the laptop adapter ensures that the user can continue to use the laptop when direct power supply is not available. The laptop adapter is therefore a great accessory that laptop owners should have with them at all times.
A universal power adapter not only regulates the power between AC and DC currents, it also offers power surge and fuse protection. With a universal adapter in hand, users need not worry about the laptop brand and model as the multiple, removable voltage controlling tips ensure connectivity at all times.
Thanks to its large network of sellers in different locations, eBay offers a wide range of power adapters. By availing themselves of the website's functionalities, shoppers can be assured of finding the power adapters they need to stay connected.