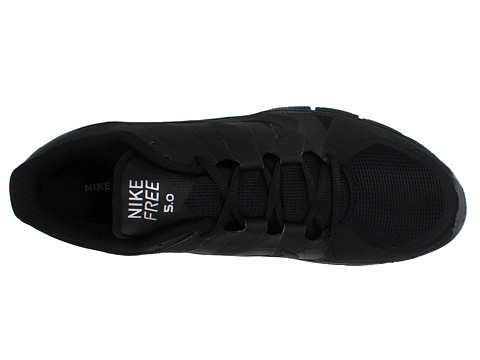 A man's foot contains more bones than does any other part of his body. In fact, 25 per cent of a man's bones are in his feet, many of them small and delicate. Thus, it is very important to wear shoes that protect the feet when walking, running, or practising sports.
Trainers support and protect the foot and are one of the most popular categories of shoes. They come in many varieties and are worn both in an athletic context and as casual shoes. A man can buy his trainers in a host of brick-and-mortar as well as many online shops. On eBay there is a wide selection of trainers of every sort.
This guide looks at the different parts of a shoe and more specifically a trainer as well as the different materials used. It also explains the concept of pronation: if someone overpronates or underpronates, he should be aware of it and take this into account when purchasing trainers. Finally, this guide includes descriptions of some of the different styles of trainers and addresses the issue of trainer size, along with a sizing chart that allows easy conversion of sizes from different countries.
Shoe Anatomy and Materials
First of all, a shoe consists of different parts, each of which may be constructed from a number of different materials. While the basic parts of the shoe are the upper and the sole, trainers often have a layered sole consisting of three parts: an insole, which comes in contact with the foot; a mid-sole, which absorbs vibrations; and an outsole, which comes in contact with the ground.
The upper was traditionally made of leather or canvas, but modern synthetic materials are also used, often in combination with leather, to increase the elasticity, breathability, and appearance of the trainer.
The outsole is usually made of rubber, polyurethane and PVC compounds. Its basic jobs are to protect the foot from cuts and bruises and to provide grip, maximising the friction between the bottom of the shoe and the ground.
The insole is the inside of the sole, coming in contact with the foot. Insoles are usually made of paper board or synthetic non-woven insole board.Extra cushioning is often added for comfort or health reasons.
The mid sole is usually present in athletic trainers and absorbs vibrations. It can be made of any kind of shock absorbing material and even air bubbles or gels are used for this purpose.
The shoes are usually attached to the foot by laces, in which case they are called lace-ups. Trainers can also be equipped with velcro straps or can even rely on elastic straps for tightening, in the case of slip-ons.
Pronation
When someone is running, every step he takes creates some vibrations that travel through the foot and up the leg, sometimes reaching up to the spine. It is very important to minimise these vibrations as they can cause discomfort, pain and even injuries. Pronation refers to the way a foot touches the ground and leaves the ground while running.
Overpronation
When someone overpronates it means that his feet have the tendency to turn inwards. He lands on the heel and pushes off on the inside of the foot. People with flat feet are usually, but not always, overpronators. The way to discover if someone is an overpronator is to look at the soles of his worn shoes. If the inside of the sole towards the toes is more worn than the outside, he is an overpronator. To protect his body from injuries, an overpronator should wear trainers with proper support such as motion control or stability shoes.
Underpronation
Underpronation or supination is the opposite situation. The foot does not turn inward far enough on each step and the first part of the foot is the outside. Pressure stays in the outside of the foot throughout the stride and the foot pushes off the ground again on the inside. Usually, people with high arches are underpronators but this is not always the case. The definitive giveaway is that underpronators'shoes show more wear on the outside of the sole. Underpronators should buy shoes with neutral cushioning on the inside to better absorb vibrations.
Style
Plimsolls
Plimsolls were the first athletic shoes ever designed, back in the 1830's. Their upper part was made of canvas and the sole was made of rubber. They were launched as beachwear and so they were also called 'sand-shoes'. They are very light and offer coolness in hot weather and they can also be very stylish, as the canvas upper can take on many variations.
Fashion Trainers
Fashion trainers essentially focus more on the way the shoe looks than on its athletic achievements. They are very stylish and comfortable but are not really fit for heavy duty use as an athletic trainer. Trainers have been popular outside the strict confinements of sports for more than 30 years and this trend is continuing. The variation in designs, materials, and patterns is endless and every man can find a pair of fashion trainers to his liking.
Sports Trainers
As awareness grows of the importance of physical activity in the role of overall health, more and more people are into sports. And there is a trainer available for every one of those sports. There are running shoes, football shoes, basketball shoes, golf shoes and more, and they all have their special features. When choosing a sports trainer, the accent should lie on comfort and proper support, rather than looks. It is essential that an athlete knows whether he is an overpronator or underpronator and adjust his choice of shoes accordingly.
Barefoot Trainers
Barefoot trainers are a latest trend. Some studies have shown that between 65 and 80 per cent of runners get injured, regardless of what kind of shoes they are wearing or even of whether they are wearing shoes or not. As a result, barefoot running has become a trend. And to protect the feet while still offering maximum freedom, barefoot trainers were designed. They have a very thin, level sole and some of the models even have five separate compartments for the toes.
High Tops
High tops are trainers that extend to above the wearer's ankle. Basketball shoes are always high tops to prevent injuries of the ankle. They are made of different materials, from canvas to leather and many synthetic materials.
Skate Shoes
Skate shoes were made for skateboarding, and thus fulfill the needs of a good skateboarder. They are rugged shoes, fit to handle lots of wear and many falls. The upper is made of composition leather or suede and the sole is made of rubber or polyurethane to make sure the feet get a good grip on the skateboard. Skate shoes have double or even triple stitching, making them extra sturdy. They also have many special features such as shoelace protectors to protect shoelaces from getting damaged, a variety of shock-absorbing materials for the mid-sole, grip enhancing vulcanised rubber and silicone on the outsole and more. Skate shoes are increasingly worn outside the skateboarding scene as they are strong, sturdy and versatile shoes that can be worn on many occasions.
Size
Size is one of the most important considerations when buying a pair of trainers. Especially when buying online, size is always a risk factor. When a man wants to buy some trainers online, he may wish to visit a bricks and mortar shop first to try on different models of sandals in order to discover what models and sizes fit him best. Below is a conversion chart between different international sizes.
| UK & Australia | 6 | 6 1/2 | 7 | 7 1/2 | 8 | 8 1/2 | 10 | 11 | 12 | 13 1/2 |
| --- | --- | --- | --- | --- | --- | --- | --- | --- | --- | --- |
| Europe | 38 1/2 | 39 | 40 | 41 | 42 | 43 | 44 | 45 | 46 1/2 | 48 1/2 |
| US & Canada | 6 1/2 | 7 | 7 1/2 | 8 | 8 1/2 | 9 | 10 1/2 | 11 1/2 | 12 1/2 | 14 |
| Centimetres | 24.8 | 25.1 | 25.4 | 25.7 | 26 | 26.7 | 27.3 | 27.9 | 28.6 | 29.2 |
How to Buy Men's Trainers on eBay
To buy men's trainers on eBay, just go to the eBay homepage and type 'Men's trainers' in the search box. You can then refine your search further by using search criteria such as shoe size, style, price range, brand such as Puma, colours, material, fastening and more. When you find a pair of trainers you like, just click on their picture and you will be able to see more pictures of the item, plus a brief description and payment and delivery information.
As online shopping does not provide you with the opportunity to try the trainers on for size, it may be a good idea to find the same trainer in a brick-and-mortar shop to discover which size fits you best. When buying online it is important to maintain good communication with the seller. If you go to the seller's profile and click on the contact link, you can send him/her an email where you can ask all questions you feel are important.
Conclusion
When a man is buying trainers there are many considerations he must take into account. The trainers should be made of durable materials and should be designed in such a way as to offer optimal support and comfort for the activities he wants the trainers for. Whether he is looking for a pair of casual trainers or sports trainers, whether he prefers plimsolls, high tops or skate shoes, support and protection are the most important features, along with design of course, as trainers are often worn outside the sports field. A very important consideration is pronation. If a man is an overpronator he should go for shoes with motion-control technology, whereas if he is an underpronator he should choose shoes with extra support for the arch of the foot. Sizing is another important factor, as an ill-fitting shoe will create not only discomfort but also orthopedic problems. Whatever his requirements, a man is certain to find a suitable pair of trainers on eBay.