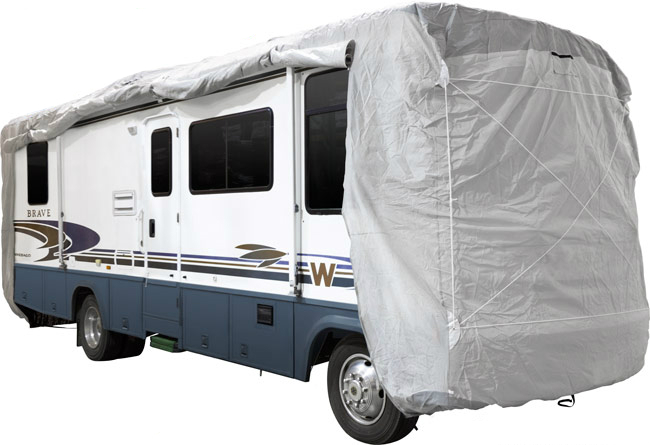 Investing in a motorhome allows motorists to take their own luxury holiday accommodation with them when they travel. Buying the right motorhome accessories helps to make every journey a comfortable, fun experience. eBay is a great place to shop for these accessories as a huge selection of items are available from sellers. This keeps pricing competitive and makes it easy to find what buyers need without spending all of their holiday money before they leave home.
Knowing what is available and what factors to consider while shopping makes finding the ideal motorhome accessories easy. Learn how to search eBay to find the right motorhome accessories by using keywords and narrowing the search results by choosing the desired item characteristics. Understanding how to evaluate items and sellers and how eBay Shops can benefit buyers allows them to shop with confidence. Have the make, model, and year of the motorhome on hand while searching for accessories to ensure that the items are a perfect fit.
Types of Motorhome Accessories
A large number of motorhome accessories are available on eBay. From extension mirrors to kitchen accessories, everything buyers need can be found on the site. The table below lists the types of motorhome accessories available. Proud first-time motorhome owners should scan the list to ensure that they have everything for their first trip.
Type of Motorhome Accessory

Item List

Waste water container and connecting pipe

Fresh water container, submersible pump, and connections

Valves and taps

Water hoses

Water filter

Mains water adaptor

Chemicals for toilet

Mains electric lead

AC/DC adaptor

Solar charger or inverter

Leisure battery

Gas

Gas bottle

Regulator

Connector

Pressure gauge or level indicator

Gas alarm

Gas hose

Gas bottle regulator spanner and fixing straps

Awnings and awning parts

Waterproof awning

Storage bag

Tensioners

Lights

Brackets

Kettle

Cooker

Grill

Fridge

Microwave

Sink unit

Tables

Beds

Curtains

Cushions

Seats

Plastic or metal

Single or double

Non slip pads

Chemical toilet

Sink or basin

Toilet fluid

Shower accessories

Vents and valves

Shelving and storage
In addition to the items listed above, buyers can add safety and first aid supplies to their shopping list. The motorhome should contain an easily accessible working fire extinguisher, preferably a 600 gram to 1 kilogram dry powder model, which must be serviced annually. If it is not serviced it could fail when it is most needed. Install a smoke alarm and pack a spare battery. Invest in a fire blanket for putting out oil and barbecue fires. Always pack a first aid kit that has been checked thoroughly for any out of date items. If buyers plan to explore off the beaten track, they should ask a pharmacist for advice about emergency medication, such as antihistamines and antidiarrhoeals.
Choosing the Right Motorhome Accessories
As with the contents of a motorist's home, the accessories chosen for a motorhome differ from traveller to traveller. While some basics, such as waste and water supplies are standard, items such as cookers and microwaves rely more heavily on personal choice. No matter what accessories are chosen, every item should fit in the motorhome properly. This could be as simple as ensuring that the item has the right connectors, investing in an adaptor, or taking some accurate measurements. Always take protrusions, such as plugs and space needed for a device to operate, into account when buying items that fit into a small space. For example, when buying a microwave, ensure that the vents are not covered, that the microwave does not protrude from the space as a result of the electrical connection, that the door can open comfortably, and that the appliance is on such a level that it can be used safely.
Make and Model of Motorhome
Some accessories are designed for specific motorhome models. If buyers are purchasing one of these items, then they should make sure that the item is intended for the motorhome's make, model, and year. Ask the seller for more information, if necessary. If the product is not intended specifically for a specific model of motorhome, but looks like it may fit, then the buyer should do some homework before purchasing. This has the added benefit of giving the buyer a clear indication of a fair asking price. Check the motorhome's user manual for technical information, such as pipe or connector diameters, and other pertinent measurements.
Space for Motorhome Accessories
Although it may be tempting to splurge on gadgets and accessories, remember that the available space is limited. So, install functional, compact items that do not take up too much living space. Innovative storage solutions and multifunctional cabinets are available that allow buyers to arrange the interior of their motorhome in the most comfortable manner.
How to Search for Motorhome Accessories on eBay
To search for motorhome accessories on eBay, type a phrase, for example "Fiamma awning", in the search field, which can be found on every page, to see the items available from eBay sellers. Alternatively, choose from the suggested search terms displayed. This results in all of the listings tagged with the keywords that you entered. To refine your search, choose the most appropriate item features available. If you would like to see more or fewer listings, use the advanced search function to narrow or expand your search.
Evaluating an Item on eBay
Before you commit to buying an item, learn all that you can about it. Always read the full item description to ensure that you get what you expect. Click on an individual listing to view the item listing page where you will find all of the information that you need to make an informed buying decision. Look here for the complete item description, including details about its condition and any photos. Additionally, learn about buying options, the seller's accepted payment methods, postage and packaging costs, and the seller's feedback details. If you have any questions about a listing, contact the seller by clicking the "Ask a question" link.
When buying bulky motorhome accessories, look for local sellers who allow collection. This is an excellent way to save on postage costs and you do not have to wait for the item to be dispatched and delivered. Remember to add postage and packaging costs to the item's final selling price to calculate its total cost.
Evaluating a Seller on eBay
eBay's seller feedback feature allows you to see what other buyers think about a specific seller's products and customer service. Detailed seller ratings provide additional information about aspects, such as the accuracy of the item description in the listing, the seller's communication, the reasonableness of the postage costs, and the length of time that elapsed before the item was posted. This section also allows you to see which items were sold previously and any individual comments left by buyers. Getting to know the seller before you buy provides additional peace of mind and makes your eBay experience a pleasant one.
eBay Shops
Many sellers specialise in specific types of products, such as motorhome awnings or towing accessories. These sellers often have eBay Shops where you can view the full range of products that they sell. If you find a seller whose products and customer service you like, visit his or her eBay Shop to see more great deals. You could find everything that you need from one trusted seller, eliminating the need to shop around.
Conclusion
A motorhome is a luxury holiday vehicle that is designed to allow the motorist to go on holiday on his or her own terms. Finding the right accessories is crucial as these make camping and touring comfortable. Motorhome accessories allow motorists to access the necessary equipment easily and to perform any domestic tasks quickly, with a minimum of fuss. eBay sellers offer a wide range of motorhome accessories, from the basic necessities, like water management equipment, to luxuries, like satellite television receivers. Due to the number of active sellers on the site, prices are reasonable and it is easy to find a bargain or two.
Search for the items that you need by using keywords and refining your search according the item's features. Evaluate the item and the seller before you make a commitment to buy. Always read the full item description and take a look at the seller's feedback information. Have the make, model, and year of your motorhome and any necessary measurements on hand while you shop to ensure that the items will fit. Ensure that you have everything that you need to connect utilities, deal with waste, and stay healthy and safe.
If the item that you intend to buy is not designed for the specific make and model of motorhome that you have, then measure the area carefully and take note of the connectors and adaptors available. eBay sellers are willing to answer any of your questions. If you are unsure of anything about a listing, do not hesitate to get in touch with the seller.