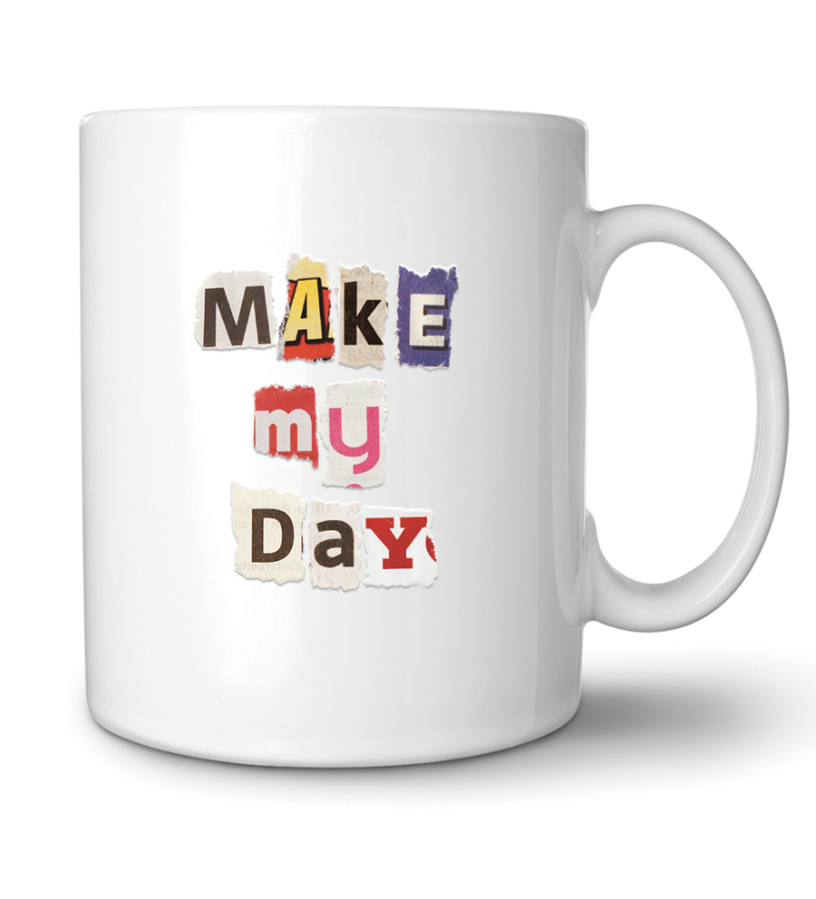 Online shopping has made it easier than ever to find everyday items and special gifts with just the click of a button. Even a common household item like a mug can be found on eBay, saving time and money on a shopping trip. This guide has been written to inform the customer as to how to find mugs using eBay's search facilities, and it also provides several tips which online shoppers can use to ensure a successful purchase every time.
Checklist for Purchasing Mugs on eBay
There are a few key issues to consider when shopping for mugs on eBay. Work through each of these categories in turn, and decide upon personal preferences and requirements for each one.
| | |
| --- | --- |
| Condition | The mug's condition is not only important for health and safety reasons, but also when purchasing ornamental and collectable mugs. Collectable and limited edition mugs which have sustained damage or are defective will not be worth as much money in the future. |
| Material | Modern mugs are available in a range of materials, including: ceramic/porcelain, plastic, stainless steel, and chrome. Older mugs tend to be made from ceramics. The type of material can affect the way the mug is intended to be used. For example, a porcelain mug is ideal for the breakfast table, and will retain heat well, but it is not suitable for travelling, as the liquid will spill without any means to fit a lid securely. |
| Design | Some mugs may have elaborate designs, where the shape of the mug is non-standard. Novelty mugs, commemorative and collectable mugs, and antique mugs may have a different shape to a standard mug. Their suitability as a drinking vessel should be considered before purchase, if that is how the customer intends to use them. In many cases a mug has a unique design for functional reasons. For example, some mugs have a slot in the handle to store a stirrer or spoon; some mugs can be fitted with a detachable lid for drinking on the go. Even if the customer is searching for standard mugs for the home, most will have some kind of unique design which allows them to stand out. Common examples of these are printed logos, patterns, and slogans. A personally designed mug is a popular gift for a friend or colleague, where finding a design which is suitable is a matter of taste and personal preference. |
| Authenticity | Some mugs are collectable items of memorabilia; others may be sold as antiques. It is of the utmost importance that mugs purchased for their value or collectability are authentic. Where prices are increased by the attached value of an item's date, heritage, or limited edition status, there is a risk that cheap, unauthenticated copies also exist. Remember to seek out as much information as possible from the seller when it comes to matters of authenticity. Collectable memorabilia may have a label or original packaging; antiques will usually have a mark which identifies their origins. Request this information if it is not found readily on the item's listing page. |
New or Second Hand?
eBay provides the customer with the opportunity to buy both new and second-hand items through their website. An extra consideration should be given to this matter when purchasing an item such as kitchenware: the condition of this type of utensil is crucial because hygiene is of the greatest importance. Is the item new and unused, or is it second hand and pre-used? Older, collectable, and antique mugs will almost certainly be second hand, although if the item is not being purchased to be used as a drinking vessel, the condition may not necessarily be a great concern beyond its cosmetic appearance. However, when buying a functional mug, it is necessary to check its condition, as even the smallest chip or defect in the surface glaze may result in further damage at the weakened point, or bacterial accumulation in the unvarnished area. On a metal mug, a dent in the treated surface may result in corrosion, or may even be hazardous to anybody drinking from the vessel. If an item is in any way damaged, it is a requirement of eBay trading policy that all vendors notify customers on the listing page clearly, detailing as specifically as possible the nature and the scale of the defect. Any damage sustained during shipping of the item after sale is similarly the responsibility of the seller, and the customer should never lose money on a broken or defective item.
Finding a Mug on eBay
It is remarkably easy to find a suitable product of virtually any kind when searching the online auctions and sales listings on eBay. Thanks to its intuitive layout and advanced search functions, eBay allows the consumer to narrow the requirements of an item to a set of perfectly honed specifics, ensuring satisfaction on every purchase. eBay offers a wide range of categories which cover every aspect of the home: from kitchenware to garden furniture. This makes finding the perfect mug on eBay an incredibly simple task. The first place to visit is the eBay homepage. The customer will find a list of options along the left hand side of the screen. By highlighting the first option, All Categories, a new menu will be revealed. Selecting Home & Garden from this menu will load a new page of options. The new page also has a side panel on the left. The top category on the list is Furniture & Living. By highlighting this option, another pop-up menu appears, giving the option Cookware, Dining & Bar.. Select that category. The new page will now display a selection of items that are available, but this category is still too broad, as it covers everything for the kitchen. It is preferable to continue narrowing the search criteria. Select the option Tableware, Serving & Linen and then choose the new category Mugs. A new page which shows all of the available mugs will appear. The customer can browse through the individual product listings on this page, or enter even more specific search terms such as colour, material, design, or make. Sometimes, a customer will already have a specific item chosen, and therefore has no need to browse through other options or alternative products. In this situation, eBay's search function provides an even faster means by which the shopper can find the perfect mug. When shopping for mugs, it is likely that the customer will already be hoping to find a very specific design or make, for example a mug with the design of a favourite sports team, message (eg: Happy Birthday!") or similar. In such cases, it is often possible to find the right item with a single search. Return to the eBay homepage and notice a search bar located directly below the eBay logo at the top of the screen. Simply type as many product details into this search bar as possible, and then use the drop-down menu to the right side of the search bar to select the category Home, Furniture & DIY. Click on the blue Search button, and the results will load in a new screen. The more information entered into the search bar, the more likely it is to find a suitable item on the first attempt. So, as an example, a shopper hoping to find a porcelain mug with a football team's badge on it should enter: "Football team" Porcelain Mug. Further details, including size and colour can be included in this search too. eBay does a lot more than simply list items, however. eBay is a marketplace which allows to select the vendor of choice when it comes to making a purchase. With every successful transaction on eBay, a vendor will receive positive feedback, and an overall customer satisfaction rating. It is important to pay attention to this information, as it is provided freely to help customers select a reputable and proven seller when making a purchase. A high feedback score shows that a seller is reliable, provides good customer service, and ensures items arrive on time and in a condition that satisfies the consumer. A good seller will always provide a returns and refunds policy. When purchasing a mug online, this is especially important: fragile items such as porcelain mugs can occasionally shatter in transit. An eBay seller with a good reputation will provide a replacement or refund in this instance. The website Paypal is an online payment service which offers an advanced level of protection to electronic transactions, and ensures the safest and most convenient online shopping experience. Paypal's payment protection and customer support protects consumers against online fraud, bad customer service, and misleading advertisements or product descriptions. eBay sellers are required by site policy to offer Paypal as a payment option to all of their customers. Whenever possible, Paypal should be used as the primary payment method on every purchase.
Conclusion
By following this step-by-step guide to online shopping, it should be possible for even a newcomer to online shopping to find and buy the ideal mug in just a few minutes. Mugs make an ideal small gift for a co-worker, or as an extra present to a family member or friend at Christmas. Mugs can be personalised, or chosen to reflect the owner's tastes. They can be purchased for their aesthetic appeal, their collectable appeal, or their monetary value. Whether a customer is looking for antique mugs as a future heirloom, or a simple, functional vessel for their morning drink, eBay is the first place to look.