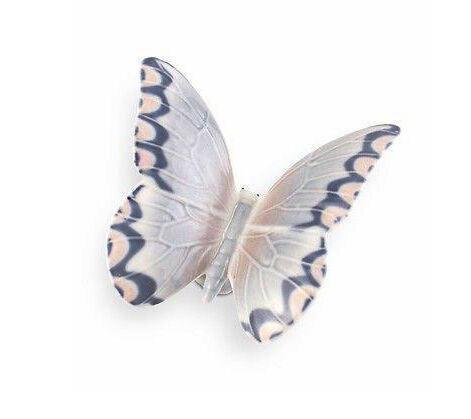 The porcelain figurines made by Nao, a part of the Lladró Group, have captured people's hearts and the interest of collectors worldwide since 1968. Nao figures are hand-crafted and painted with attention to minute details that give the figures expressions that are as lifelike as possible. They are created by skilled artisans in Valencia, Spain. The manufacturing process includes designing the figure, creating a prototype, making various moulds for various parts of the figure.
This makes the pieces using the moulds, and then carefully assembling the pieces using only liquid porcelain. The figures are then hand-painted and glazed, and then fired in a kiln for around 20 hours. Nao figures make beautiful presents for many different occasions and are highly collectible. Before buying Nao figures, one should know about the different types of figures available, how to identify an authentic Nao logo, how to appraise the value of a Nao figure, and how to find Nao figures online.
Nao Figure Themes
Nao figures are made to reflect unique moments in life that give the observer a glimpse into the human soul. There are literally hundreds of figures in different poses. Rare figures can be extremely valuable, especially if they are made of Gres porcelain. Gres porcelain is a special porcelain formula with colour integrated into it. These pieces do not need painting, and often have parts with a matte finish contrasting with the enamel finish on the rest of the piece. Gres pieces are also often bigger than regular porcelain Nao figures.
Babies and Children
Babies and children are one of Nao's most popular themes. There are several figures of babies with their mothers, and poses of children alone or in pairs. Figures of solitary children include children in pyjamas, children with toys or musical instruments, and children with animals. One well-known figure is called "Wanna Play?" and and depicts a young boy in overalls with a soccer ball under his arm. Other figures of children playing depict quarrels between two girls over a doll ("It's My Doll"), and two children having a pillow fight ("Pillow Fight"). These are both models that came out first in 1991, and are valuable collector's items today.
Animals
Another popular theme is animals and Nature. Puppies, kittens, and lambs often appear, as well as wild animals like deer, geese, and butterflies. The majority of animal figures are realistically portrayed but there are also Nao 'caricatures' showing animals in human poses or in human clothing. There are also figures which are parts of larger sets, for example, a nativity scene or a dog 'wedding' with the animals dressed in formal wear.
Women, Couples, and Families
While there are figures of men posed alone, there are far more figures of women in different poses, from different cultures and time periods. There are Tahitian girls, women washing clothes and doing other household chores, women dancing, and women holding umbrellas or parasols, in many different kinds of dresses. Figures of couples are also widely available, either in the traditional bride-and-groom pose, or other figures that depict courtship and romance. The majority of the family figures depict a mother with a child, but there are a few models of a grandfather with a child or a father with a child.
Angels and Religious Themes
Nao has come out with many angel and cherub designs over the years. Some show the angel holding a musical instrument or a heart. There are also religious figures of Jesus, Mary, Moses, and many designs of children praying. Two of the figures are of children kneeling and praying while looking to the side just a little. When placed together, the pieces perfectly depict two children who are checking to see if the other is praying properly. This realism is what sets Nao apart. While the majority of religious pieces have a Christian theme, some are specifically Roman Catholic. There is also a figure of a Jewish rabbi which is very popular.
Disney
Nao has made a number of figures over the years in conjunction with Disney movies. These include various Winnie the Pooh characters, sometimes featured with children, as well as various princesses like Snow White and Aurora. There was also a series created featuring characters from Disney's 'Prince of Egypt'. This series of characters came out in 1999.
Sports and Careers
The sports- and career-themed figures made by Nao includes a very varied group of figures. There are hunters, sailors, bakers, and artists, along with horseback riders, croquet players, secretaries, golfers, doctors, and many other figures. People of all ages are shown engaged in their craft, profession, or sport, especially at key moments when a single expression or pose captures an entire story. These make wonderful gifts for aficionados or practitioners of the sports and careers portrayed.
Lamps
A number of figures have been made by Nao into table lamps. The base of the figure shows people and animals and some part of the figure, often a tree trunk, extends upwards to hold a light bulb. The original lamp shades are often missing among pieces sold between collectors, but the value of the lamp is in the condition of the base. These are utilitarian and attractive Nao figures that can be worth quite a bit.
Authentic Nao Logos
As with any popular collector's item, there is always a risk of coming across a counterfeit Nao logo on the bottom of an imitation Nao figure. Imitations can be hard to identify although few counterfeiters bother to imitate the high quality of detail on Nao pieces. The first thing to look at when considering the authenticity of a piece is the logo on the bottom, which is what gives any piece its primary value. Nao has used four different (but similar) logos since its inception in 1968.
1968 to Mid-1970s
The first Nao logo was an impressed mark, not a stamp. It had just the letters N-A-O in a Grecian style and the words 'Made in Spain' in much smaller letters underneath. Starting in around 1970, Nao started using a backstamp in dark brown with the same design.
1977 Through 1989
The second logo had the same letters with a picture on the left of an old-fashioned sailing ship enclosed in a diamond. There was more subscript in this logo, with the words 'by Lladró' and the DAISA Lladró copyright notice. It also says 'Made in Spain' or a variation thereof.
1990 to 1999
A later logo removed the diamond and incorporated a stylized design of the sailing ship into the letters of the name 'NAO', this time on the lower right. A subscript has the words 'Hand-made in Spain'. The logo at this time still said 'By Lladró', something with may not appear in later models.
2000 to Present
The last design which is still used separated the ship from the name and made it bigger. The subscript is just one line and says 'Hand crafted Porcelain Made in Spain' in capital letters. Some logos from around 2003 say simply 'Hand made porcelain'.
Appraising a Nao Figure
The value of a Nao figure is based on a number of factors, only one of which is its rarity. Other factors include the condition of the piece, the presence of the original box, the authenticity of the logo, and the age of the figure. Pieces which were highly admired for their realistic quality have risen in value, obviously, but there are also pieces which do not fare well in the market for one reason or another. These have decreased in value over the years, as might be expected. Correctly appraising a Nao figure has as much to do with knowledge as it does with experience. Anyone wishing to collect Nao figures should look for collector's guides giving information about each piece and its possible value. Be aware that the market can change drastically over time.
How to Buy a Nao Figure on eBay
Nao figures are widely available and easily found on eBay, the international marketplace preferred by collectors of every kind. You can learn a lot about Nao figures just by browsing through the listings at any given time, and buy figures easily when you have found what you're looking for.
To find Nao figures on eBay, start by entering the keywords 'Nao figures' in the search box on any eBay page. You can then refine the search by clicking on a specific subcategory, or by using the search criteria provided. In particular, the search criteria 'Price' is used by collectors to narrow down the search to only figures within a certain price range. This ensures that you can enjoy your hobby without breaking the bank.
Be sure to look at pictures carefully and read the entire listing where the seller should list any defects the piece has. Also check the seller's feedback history and rating on eBay. By choosing a highly rated seller (or one of eBay's Top-rated sellers who are marked with award icons) you can be sure that you get exactly what you expect.
Conclusion
Nao figures have excellent detail and craftsmanship. Made by skilled artisans in Spain, Nao figures have made a name for themselves ever since they first charmed the public in 1968. Nao has always been a part of the Lladró Group, a conglomerate of brands with a high standard of quality. Those looking for Nao figures, either as a present or to add to a collection, need to know about the variety of figures they can find.
Hundreds of models can be found on the market with new ones coming out every year. Nao specialises in affordable porcelain figures that capture a special moment in life. From babies and children, to athletes and angels, Nao figures are available in a wide range of themes. By learning a little about authentic Nao logos and the factors that go into appraising the value of a Nao figurine, anyone can start a collection or buy a gift that brings a smile to the face of someone special.